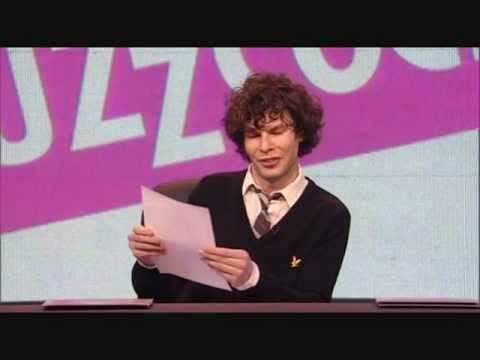 Yes, we know. Downton Abbey has ended and you're totally bereft. Chin up, Anglophiles. There's a slate of new British shows coming through the pipeline (and across the Atlantic). What a time to be alive. In other words, it's time to put the kettle on and settle in for some telly. Spoiler: Tom Hiddleston is involved.
Consider this your primer to what dramas you'll soon be gushing over, what comedies you need to catch up on, and why 2016 will probably be the year you pretty much don't get off the couch. Don't blame us: blame BBC America and the two Bens. (That'd be Cumberbatch and Whishaw, by the way.)
Read on to see what's in store for fans of British shows. Something's got to fill that Crawley-shaped hole, right?

The Level
Karla Crome stars as a young detective who's investigating the murder of a Brighton businessman with ties to the crime world. One complication: She was a witness to the man's murder, but can't tell anyone. Look for Downton Abbey alum Rob-James Collier as a fellow detective and potential love interest.
Watch it on Acorn TV beginning December 12.
Pictured: Karla Crome
Photo: Courtesy of Acorn TV.

River
Stellan Skarsgård is riveting as a London detective grappling with the recent murder of his partner. The fact that he continues to see and hear said partner is quite the complication.
Watch it on Netflix.
Pictured: Nicola Walker and Stellan Skarsgård
Photo: Courtesy of Netflix.

The Missing
This crime series takes a troubling plot (the sudden disappearance of a child) and shapes it into a compelling drama full of intrigue and heartache.
Watch it on Amazon Prime.
Pictured: James Nesbitt, Frances O'Connor, and Tchéky Karyo
Image: Courtesy of BBC/Starz.

Silk
Maxine Peake is captivating as a barrister whose personal life is a bit of a shambles, but man, is she fierce in the courtroom. Sit back and celebrate the girl power.
Watch it on Amazon Prime.
Pictured: Neil Stuke, Maxine Peake, and Rupert Penry-Jones
Image: Courtesy of BBC.

Close to the Enemy
Jim Sturgess, Alfred Molina, Phoebe Fox, Alfie Allen, and (yas) Angela Bassett star in this World War II drama involving a captured German scientist and a London hotel with links to military intelligence.
Watch it on Acorn TV beginning November 14.
Pictured: Phoebe Fox and Jim Sturgess
Photo: Courtesy of Acorn.

Undercover
Sophie Okonedo delivers a powerful performance as a human rights advocate and lawyer whose picture-perfect family life is not all it seems. Adrian Lester plays the husband she shouldn't be trusting, while Dennis Haysbert is the death row inmate she's determined to save.
Watch it on BBC America from November 16.
Pictured: Sophie Okonedo
Photo: Coco Van Oppens Photography.

The Crown
Netflix's new drama about a young Queen Elizabeth will make a royal-watcher out of us all. Claire Foy plays the lead character, who must suddenly go from devoted wife and princess to determined monarch. Look out for John Lithgow as a surprisingly convincing Winston Churchill.
Watch it on Netflix beginning November 4.
Pictured: Claire Foy
Photo: Courtesy of Netflix.

Crashing
Still going through Fleabag withdrawals? Check out Phoebe Waller-Bridge's other 2016 sitcom, in which a ragtag group of Londoners call an abandoned hospital home. Waller-Bridge plays Lulu, an irresponsible but wickedly fun party girl whose sudden appearance threatens to undo her best guy friend's relationship.
Watch it on Netflix.
Pictured: Phoebe Waller-Bridge (center) with the cast of Crashing.
Photo: Courtesy of Channel 4.

The Living and the Dead
Expect goosebumps courtesy of this six-part thriller about a Victorian psychologist who experiences supernatural occurrences in his rural community.
Watch it on BBC America from October 27.
Pictured: Charlotte Spencer and Colin Morgan
Photo: Courtesy of BBC America.

Jonathan Strange & Mr Norrell
Susanna Clarke's 2004 novel inspired this much-lauded 2015 miniseries blending magic and mysticism with British history. If fantasy and the Napoleonic wars are your bag, you've found a winner.
Watch it on BBC America.
Pictured: Bertie Carvel and Eddie Marsan
Photo: BBC/Todd Antony.

Indian Summers
Julie Walters headlines this glitzy drama about British socialites vacationing in the Indian state of Simla during the British Raj. Expect intrigue, passion, and the odd bit of colonial-era casual racism.
Watch it on PBS.
Pictured: Julie Walters as Cynthia Coffin
Photo: Courtesy of New Pictures for Channel 4 and MASTERPIECE in association with All3MediaInternational.

QI
This "Quite Interesting" quiz show features a panel of comedians and special guests who poke fun at current events. Alas, the beloved Stephen Fry has stepped down as host, but frequent panelist Sandi Toksvig should prove to be a more than capable replacement.
Watch it on Hulu.
Pictured: Outgoing host Stephen Fry
Photo: Brian J. Ritchie/TalkbackThames/REX/Shutterstock.

Victoria
ITV's new period drama centers on the beginning of Queen Victoria's reign, complete with political intrigue, an unrequited crush on her handsome prime minister, and truly incredible gowns.
Watch it on PBS beginning January 2017.
Pictured: Jenna Coleman and Rufus Sewell
Photo: ITV/REX/Shutterstock.

Fleabag
The BBC's best new comedy is headed to Amazon this month, and it's a must-watch. Phoebe Waller-Bridge writes and stars as a Londoner struggling to keep her cafe afloat, her passive-aggressive stepmother from annoying her to death, and her sex life exciting. Think of it as the new
Girls
, but so much better.
Watch it on Amazon beginning September 16.
Pictured: Phoebe Waller-Bridge
Photo: Courtesy of Amazon Studios.

The Secret Agent
Toby Jones headlines this three-part adaptation of Joseph Conrad's 1907 spy thriller. Anyone up for some old-school intrigue about Russian spies and anarchists?
Watch it on Acorn TV from September 12.
Pictured: Toby Jones
Image: Courtesy of Acorn TV.

The Hour
Billed as a sort of British Mad Men, this drama centered on a news program circa 1956. Alas, the stellar cast and dreamy period costumes couldn't fetch it more than two seasons.
Watch it on Amazon Prime or BBC America.
Pictured: Ben Whishaw, Romola Garai, and Dominic West
Image: Courtesy of BBC America.

Episodes
Running on both Showtime and the BBC, this comedy is set to wrap next year with its fifth and final season. Fun fact: Matt LeBlanc won a Golden Globe for playing himself as the lead in a British writing team's sitcom.
Watch it on Showtime and Amazon Prime.
Pictured: Tamsin Greig, Matt LeBlanc, and Stephen Mangan
Photo: Showtime/Photofest.

Poldark
Have scythe, will seduce. This remake of the '70s hit stars Aidan Turner as the hunky British soldier who is prone to doing farmwork sans shirt.
Watch it on PBS and Amazon Prime.
Pictured: Eleanor Tomlinson and Aidan Turner
Photo: PBS/PhotoFest.

Agatha Raisin
Ashley Jensen of Extras and Ugly Betty fame plays the titular character in this new series, about a retired PR pro who turns to solving crimes in her sleepy Cotswolds village.
Watch it on Acorn TV from August 1.
Pictured: Ashley Jensen
Photo: Courtesy of Acorn TV.

Absolutely Fabulous
Now that Eddy and Patsy have hit the big screen, it's time to go back and savor their most hilarious, over-the-top moments. It's been a good ride, sweetie darling.
Watch it on Hulu.
Pictured: Jennifer Saunders and Joanna Lumley
Photo: BBC/Photofest.

Ripper Street
Matthew Macfadyen, of Pride and Prejudice fame, plays an inspector cracking down on crime in London's East End soon after Jack the Ripper's reign of terror has ended. We knew Darcy could be dark and gloomy, but this takes the cake.
Watch it on BBC America from July 28.
Pictured: Clare Foster and Matthew Macfadyen
Photo: Courtesy of Tiger Aspect.

The Royle Family
Honor the recent death of writer and actress Caroline Aherne by binge-watching this late '90s comedy about a low-income family in Manchester. Think Shameless without the sex, or Roseanne with thicker accents.
Watch it on Netflix.
Pictured: (Bottom, left to right) Caroline Aherne, Ricky Tomlinson, and Liz Smith; (Top, left to right) Ralf Little, Sue Johnston, and Craig Cash
Photo: ITV/Rex/Shutterstock.

Doctor Thorne
Tom Hollander ( The Night Manager, Rev) plays the titular role in this period drama written by Downton Abbey 's Julian Fellowes and adapted from the Anthony Trollope novel. Suckers for a good star-crossed romance will find plenty to clutch their hearts over thanks to the passionate pining of Thorne's penniless, illegitimate niece Mary and dreamy heir Frank.
Watch it on Amazon Prime.
Pictured: Stefanie Martini, Tom Hollander, Harry Richardson, and Rebecca Front
Photo: Courtesy of ITV.

Marcella
This Netflix newcomer is soon to be your favorite binge-watch. Anna Friel stars as a former detective who returns to the force to track down a serial killer from her past. Further complicating matters are her messy personal life and a series of violent outbursts and blackouts that make her question her own actions.
Watch it on Netflix beginning July 1.
Pictured: Anna Friel
Photo: Courtesy of Netflix.

Grantchester
James Norton of War and Peace and Happy Valley fame changes course to play a crime-solving vicar in this drama set in 1953. The cases are more tame than terrifying, but Norton's affable manner wins out.
Watch it on PBS and Amazon Instant Video.
Pictured: James Norton
Photo: Courtesy of (C) Des Willie/Lovely Day Productions & ITV for MASTERPIECE.

Raised by Wolves
We could simply tell you that this semi-autobiographical sitcom was written by the genius Caitlin Moran (
How to Build a Girl
) and her sister Caroline and leave it at that. It also happens to be hilarious and follows two sisters raised a rather radical single mother.
Watch it on Acorn TV beginning June 20.
Pictured: Alexa Davies and Helen Monks as Aretha and Germaine Garry.
Photo: Courtesy of Acorn TV.

Top Boy
Ashley Walters stars as drug dealer Dushane in this Wire -esque drama about life on an East London council estate, while Malcolm Kamulete plays Ra'Nell, a local kid just trying to stay out of trouble. Oh, and Drake's a fan.
Watch it on Netflix.
Pictured: Ashley Walters
Photo: Courtesy of Channel 4.

Fortitude
Stanley Tucci and Michael Gambon star in this intense drama about an Arctic community rocked by the murder of one of its most prominent citizens.
Watch it on Pivot and Amazon Prime.
Pictured: Michael Gambon and Richard Dormer
Photo: Courtesy of Participant Media.

Mr. Selfridge
If you can push Ari Gold to the back of your mind, you'll get carried away by Jeremy Piven's portrayal of retailer Harry Gordon Selfridge and his luxury department store, Selfridges.
Watch it on PBS.
Pictured: Jeremy Piven
Photo: Courtesy of (C) ITV Studios for MASTERPIECE.

My Mad Fat Diary
This E4 dramedy, which ended its three-season run in 2015, tackled body image and mental health as it followed 16-year-old, 224-pound Rae fresh off her release from a psychiatric hospital. Set in the 1990s, the show had a My So-Called Life feel, with issues like eating disorders and homophobia also being addressed.
Watch it on Hulu.
Pictured: Sharon Rooney as Rae
Photo: Courtesy of Channel 4.

The Honorable Woman
Maggie Gyllenhaal won a Golden Globe for her gutsy portrayal of Baroness Nessa Stein, a British woman overseeing a charity that strives to keep the peace in the West Bank. A string of crimes threatens to unravel a painful secret from her past, with political intrigue and shady motives at every turn.
Watch it on Netflix.
Pictured: Maggie Gyllenhaal
Photo: Sundance TV/Photofest.

Endeavour
Fans of Inspector Morse will love this prequel, which follows the opera-loving sleuth as a rookie circa 1965. Those not familiar with the original series will still get hooked on the chilling murder plots (a serial killer inspired by operas, a missing teen) and the awkward charm of lead Shaun Evans, who has a whiff of Eddie Redmayne in My Week with Marilyn about him.
Watch it on PBS and Amazon Video.
Pictured: Charles Babalola and Shaun Evans
Photo: Cliff Hide/LNP/REX/Shutterstock.

Gavin and Stacey
Long before Carpool Karaoke, James Corden was Smithy, the beer-swigging, takeaway-guzzling best friend to this comedy's romantic male lead, Gavin (Mathew Horne). Corden and co-star Ruth Jones created the hit sitcom, and both are hilarious as the sidekicks to an Essex bloke and Welsh girl who embark on a long-distance relationship.
Watch it on Hulu.
Pictured: Ruth Jones and James Corden
Photo: Rex/Shutterstock.

Cold Feet
This late '90s/early '00s ITV hit has been described as a British Friends, possibly because Ross' second wife (Helen Baxendale) starred in it. Really, though, it's more about relationships and the challenges of adulthood.
Watch it on Acorn.
Pictured: Helen Baxendale, Hermione Norris, and Fay Ripley.
Photo: Courtesy of Acorn.

Call the Midwife
Season 5 of this heartwarming drama, now set in 1961, just got underway on PBS. The show follows midwives tending to the needs of a diverse East London community.
Watch it on PBS.
Pictured: Emerald Fennell, Helen George, and Charlotte Ritchie.
Photo: Courtesy of Red Productions LTD.

Line of Duty
Season 3 of this gripping police drama just got underway in the U.K. Follow the British equivalent of Internal Affairs as they investigate corrupt coppers. Lennie James, best known as Morgan on
The Walking Dead
, headlines season 1.
Watch it on Hulu.
Pictured: Martin Compston in Line of Duty.
Photo: Courtesy of BBC 2.

The Night Manager
Tom Hiddleston and Hugh Laurie headline this BBC adaptation of John le Carré's spy drama. Hiddleston plays a hotel manager who gets caught up in a murder linked to Richard Roper (Laurie, with his British accent intact), a tycoon with a sideline in arms dealing. Hiddleton's shirtless scenes and enigmatic persona have given U.K. audiences a bit of James Bond fever. Let's just say this is quite the 007 audition tape.
Watch it on AMC from April 19.
Pictured: Tom Hiddleston as Jonathan Pine in The Night Manager.
Photo: Des Willie/AMC.

Detectorists
It may take a while to adjust to this comedy's slow pace, but it's worth it. Mackenzie Crook and Toby Jones star as detectorists determined to unearth treasure in Essex. Unfortunately, it's mostly ring pulls and toy cars, but the banter and confrontations with rivals dubbed "Simon and Garfunkel" will have you chuckling appreciatively.
Watch it on Netflix (season 1) and Acorn (season 2, from April 4).
Pictured: Mackenzie Crook and Toby Jones.
Photo: Courtesy of Acorn TV.

Whitechapel
Fans of British history will fall for this crime drama set in London's East End. The first season investigates a Jack the Ripper copycat, season 2 moves on to gangsters taking after Reggie and Ronnie Kray, and so on.
Watch it on Hulu.
Pictured: Phil Davis, Rupert Penry-Jones, and Steve Pemberton.
Photo: ITV/Rex/Shutterstock.

Vera
Get involved, pet. Imagine your dotty British aunt solving crimes while wearing a mac and floppy hat and you've got Vera. Brenda Blethyn stars as the titular character, an eccentric yet razor-sharp DCI living in fictional Northumbria. Season 6 hits Acorn TV on March 21, so now's the time to catch up.
Watch Series 6 on Acorn TV from March 21.
Pictured: Brenda Blethyn and Kenny Doughty in Vera.
Photo: Courtesy Acorn TV.

Hinterland
This police drama set in Wales was the first BBC show to appear in both Welsh and English (yes, actors filmed their scenes twice). With each episode running 90 minutes long, stories tend to drag, but the culprit's identity is always a surprise.
Watch it on Netflix.
Pictured: Richard Harrington and Mali Harries in Hinterland.
Photo: Netflix/Photofest.

Happy Valley
The second season of this award-winning drama just got underway in the U.K., but U.S. fans can sink their teeth into the first season on Netflix in the meantime. Set in West Yorkshire, the series follows a police sergeant investigating her daughter's suicide and the kidnapping of another young woman. Are the cases linked? Find out for yourself.
Watch it on Netflix.
Pictured: Sarah Lancashire in Happy Valley.
Photo: Charlotte Graham/REX Shutterstock.

Prey
Sink your teeth into yet another compelling British crime series. This BAFTA-nominated drama follows a detective sergeant trying to solve two murder cases involving a fellow officer and a prison guard.
Watch it on BBC America from February 25.
Pictured: Rosie Cavaliero in Prey.
Photo: Courtesy Red Production Company Ltd.

Luther
Idris Elba's recent SAG win for playing London detective John Luther was yet another reminder of how good this crime drama is. The two-part fourth season, which aired late last year, shows Luther teaming up with a new partner (Rose Leslie of Game of Thrones and Downton Abbey fame) and sinking his teeth into a new mystery. As always, gory, spine-tingling scenes ensue.
Watch it on Netflix and BBC America.
Pictured: Idris Elba in Luther.
Photo: Courtesy BBC.

And Then There Were None
A group of strangers gets picked off one by one in this adaptation of Agatha Christie's 1939 mystery novel. Look out for a star turn by Emily Blunt look-alike Maeve Dermody, prepare to drool over Poldark 's Aidan Turner's towel-clad body, and make a note to never, ever accept an invitation to visit a remote island when you don't know the hosts one bit.
Watch it on Lifetime this March.
Pictured: Sam Neill and Aidan Turner are featured in And Then There Were None 's stellar cast.
Photo: Courtesy Mammoth Screen.

War and Peace
Paul Dano, Lily James, Gillian Anderson, Stephen Rea, and the U.K.'s new crush James Norton star in this dramatization of Leo Tolstoy's classic novel. The magnificent, snowy sets, stunning costumes, and steamy plots (oh, that cunning Helene) are bound to kickstart a new passion for Russian literature.
Watch it now on Lifetime, History Channel, and A&E.
Pictured: Paul Dano and James Norton in War and Peace.
Photo: Courtesy BBC/Laurie Sparham.

You, Me and the Apocalypse
This sci-fi dramedy may have a familiar American cast (Rob Lowe, Jenna Fischer, Megan Mullally, etc.), but its dark sense of humor is British to the core. The quirky show, which follows people around the world as they deal with the fact that a comet is about to wipe out Earth, premiered in the U.K. last September. Now it's ready to make its U.S. debut.
Watch it on NBC from January 28.
Pictured: Jenna Fischer in You, Me and the Apocalypse.
Photo: Ed Miller/WTTV Productions Limited.

M idwinter of the Spirit
Though it can be a bit campy at times, this thriller sees a country vicar and exorcist-in-training dive into the world of solving murders. You'll recognize costar David Threlfall from his work in the original Shameless and Hot Fuzz.
Watch it on Acorn TV from January 11.
Pictured: Anna Maxwell Martin and David Threlfall in Midwinter of the Spirit.
Photo: Courtesy Acorn TV.

London Spy
Consider this one of the sexiest spy thrillers of all time. Ben Whishaw stars as Danny, the boyfriend of the mysterious Alex, played by your future crush Edward Holcroft. Part love story, part whodunit, this drama is ideal for anyone who fancies an agonizing cliffhanger and a steamy sex scene.
Watch it on BBC America from January 21.
Pictured: Ben Whishaw and Edward Holcroft in London Spy.
Photo: Courtesy BBC America.

Fresh Meat
Consider this sitcom the uni-bound lovechild of The Inbetweeners, Peep Show, and Undressed. It's what happens when six strangers are forced to live in a house (because their dorm assignments didn't work out), and things start to get real. Or rather, a funnier, more sharply timed version of "real" written by some of the best comedy writers BBC's Channel 4 has on staff.
Watch it on Hulu.
Pictured: Joe Thomas and Kimberley Nixon in Fresh Meat.
Photo: Courtesy Channel 4.

The Fall
Gillian Anderson was supposed to be
The Fall
's star attraction, but it's Jamie Dornan's show from the moment the camera first zooms in uncomfortably close on his impassive, inscrutable face. When Dornan took over for Charlie Hunnam in the
Fifty Shades of Grey
movie, our inner goddesses couldn't help but rejoice. Why? As Lena Dunham put it on
Twitter
, "I'm a monstrous @JamieDornan1 fan. Wasn't allowed to be attracted to him on The Fall bc he played a sexmurderer. 50 Shades is my big chance!"
Not that Christian Grey is free of flaws and depravity… He's just not a straight-up serial killer terrorizing Belfast.
Watch it on Netflix Instant.
Pictured: Gillian Anderson in The Fall.
Photo: Courtesy BBC.

Misfits
A group of juvenile delinquents with ASBOs (or anti-social behaviour order — who says TV never teaches you anything?) acquire superpowers from a freak hailstorm while doing court-mandated community service. This isn't The Avengers, though. Think more along the raging hormone-fueled lines of Skins (the U.K. version, obviously) with the additional perks that always come with superhuman abilities. Game of Thrones fans will recognize Theon Greyjoy's torturer Iwan Rheon as Simon (except here, he's an unlikely hero), and if you caught The Mortal Instruments: City of Bones, you'll recognize Robert Sheehan, who played Clary's friend Simon, as the cheeky Nathan.
Watch it on Hulu.
Pictured: The cast of Misfits.
Photo: Courtesy E4.

Sherlock
You've probably heard about this one in the form of someone saying, "No, you don't understand… you HAVE to watch it." For the uninitiated, you've most likely deduced this Sherlock is a modern adaptation of Sir Arthur Conan Doyle's shrewd sleuth (played by Benedict Cumberbatch) and his right-hand man, John Watson (Martin Freeman), and their case-cracking exploits. And, to that, we say, "Elementary, my dear reader."
Watch it on Netflix Instant.
Pictured: Benedict Cumberbatch and Martin Freeman in Sherlock.
Photo: Courtesy BBC.

Black Mirror
If George Orwell were alive today and making TV shows, this sci-fi anthology series is what he'd produce. Created by satirist Charlie Brooker,
Black Mirror
has been compared to
The Twilight Zone
— if Rod Sterling's freaky allegories were grounded in possible realities. Robert Downey, Jr. has already snapped up the movie rights to the third episode, "The Entire History of You." So, yeah, you want to get in there. Now.
Watch it on demand on the Audience Network.
Pictured: Bryony Neylan-Francis in Black Mirror.
Photo: Courtesy Channel 4.

Never Mind the Buzzcocks
This was the music panel-show U.S. networks have never quite managed to pull off. The show sadly ended last year, but it's still worth a watch online. If you want to get the good stuff, search YouTube for the Simon Amstell years (series 19 to 22) or go vintage with host Mark Lamarr (series 1 to 17).
Watch it on YouTube
Pictured: Phil Jupitus and Noel Fielding get dolled up with their fellow panelists.
Photo: Courtesy BBC2.

Broadchurch
If the constant cancellation and resurrection of still-kinda-blah The Killing has left you wanting more from a whodunnit drama, watch Broadchurch. Just like The Killing, the show begins with the mysterious death of a child — this time it's a young boy named Danny Latimer. We're soon introduced to detectives Alec Hardy (David Tennant) and Ellie Miller (Olivia Colman) — who are not just tasked with finding the murderer and motive, but are victims of the crime as well — along with the rest of the town's quintessentially English eccentrics. After a very, very talked-about first series, season two will air in Britain next year. FOX adapted the show for American airwaves as Gracepoint, starring Tennant and Breaking Bad 's Anna Gunn.
Watch it on BBC America On Demand.
Pictured: Olivia Colman and David Tennant in Broadchurch.
Photo: Courtesy BBC America.

Moone Boy
Really, the fact that the adorable cop from Bridesmaids (Chris O'Dowd) is the star of this series should be enough to send you to Hulu ASAP. But, if not, allow us to heap on some more appealing details. O'Dowd created and co-wrote the series, which is adapted from a comedy short he penned about the adventures he had growing up in a small Irish town with an imaginary friend. Also, there are animated doodles involved — because really, what show about a boyhood imaginary friend would be complete without some illustrated flourishes?
Watch it on Hulu.
Pictured: Chris O'Dowd and David Rowle in Moone Boy.
Photo: Courtesy Sky1.

Top of the Lake
This one is also known as the other show for which Elisabeth Moss was nominated for an Emmy this year. Set in New Zealand and somewhat similar to
Broadchurch
in terms of structure (a central mystery is introduced in the first episode, and then twisted additional storylines snake outward from there), it has Moss playing a detective who returns to her hometown to care for her sick mother. She then gets tasked with helping track down a pregnant 12-year-old who's gone missing after trying to commit suicide at the beginning of the series.
Watch it on Netflix Instant.
Photo: Courtesy UKTV.

Gadget Man
If Top Gear, Bill Nye: The Science Guy, and Wired magazine had a baby, it would grow up to be Gadget Man. Host Richard Ayoade, who was Daily Show correspondent John Oliver's writing partner at Cambridge, has the most acerbically droll delivery of classically understated British wit you'll find. For example, he starts every episode with a bit of introduction, then says "So, before ado is in any way furthered, let's tool up and get down to business." Splitting up classic phrases in posh ways while talking about ridiculous gadgets is apparently the way into our hearts.
Watch it on Acorn TV.
Pictured: Richard Ayoade.
Photo: Courtesy Channel 4.

The Graham Norton Show and The Jonathan Ross Show
You know those interview clips you're always seeing on entertainment sites where, say, Benedict Cumberbatch does a Chewbacca impression for an amazed Harrison Ford, Will Smith raps the Fresh Prince of Bel-Air theme song and then is joined by Alfonso Ribeiro and son Jaden to do the "Apache (Jump On It)" dance, or Tom Hanks and Sandra Bullock recreate the iconic piano-dancing scene from Big? Those all come from these two geniuses.
Watch Graham Norton on BBC America, and Jonathan Ross on YouTube.
Pictured: Graham Norton.
Photo: Courtesy BBC America.

Doctor Who
The best part of Doctor Who is that there's no need to go back and watch every season if you want to dive in…now. Every few years, the Doctor "regenerates," meaning a new actor takes over the role. The 12th doc is currently played by Peter Capaldi, though who's to say how long this Time Lord will last?
Watch it on Netflix Instant.
Pictured: Peter Capaldi and Jenna Coleman
Photo: Ray Tang/REX Shutterstock.
Click HERE to read more from Refinery29.



Loading ...