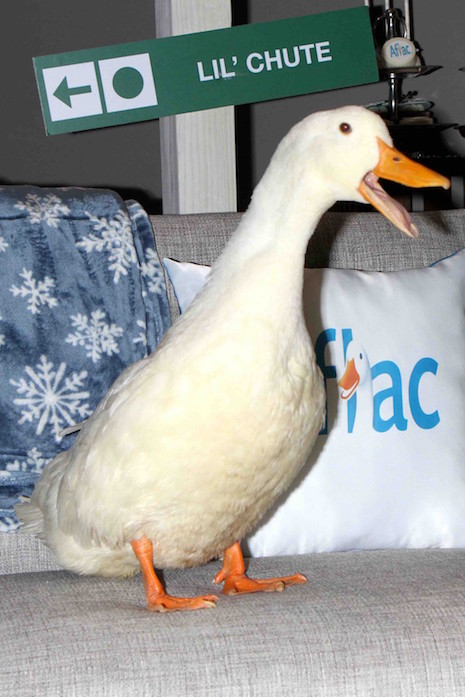 Every time we see the Aflac duck commercial we fall in love all over again. Sometimes his adventures are a little jarring and we worry about his safety. We also think longingly about getting a duck of our own, but it just isn't practical. The duck's successful ad campaign has put an unknown insurance company ON THE MAP and won many advertising awards in the process. At one time Gilbert Gottfried was the duck's voice, but he tweeted some unfortunate remarks about Japan after their 2011 earthquake, and got himself fired. (Japan is a huge market for the company.) We are told the duck is now an "international icon" and suitably pampered. Above, our favorite duck appeared at an Aflac holiday charity event.
Photo Credit: AKM-GSI
Click HERE to read more.



Loading ...