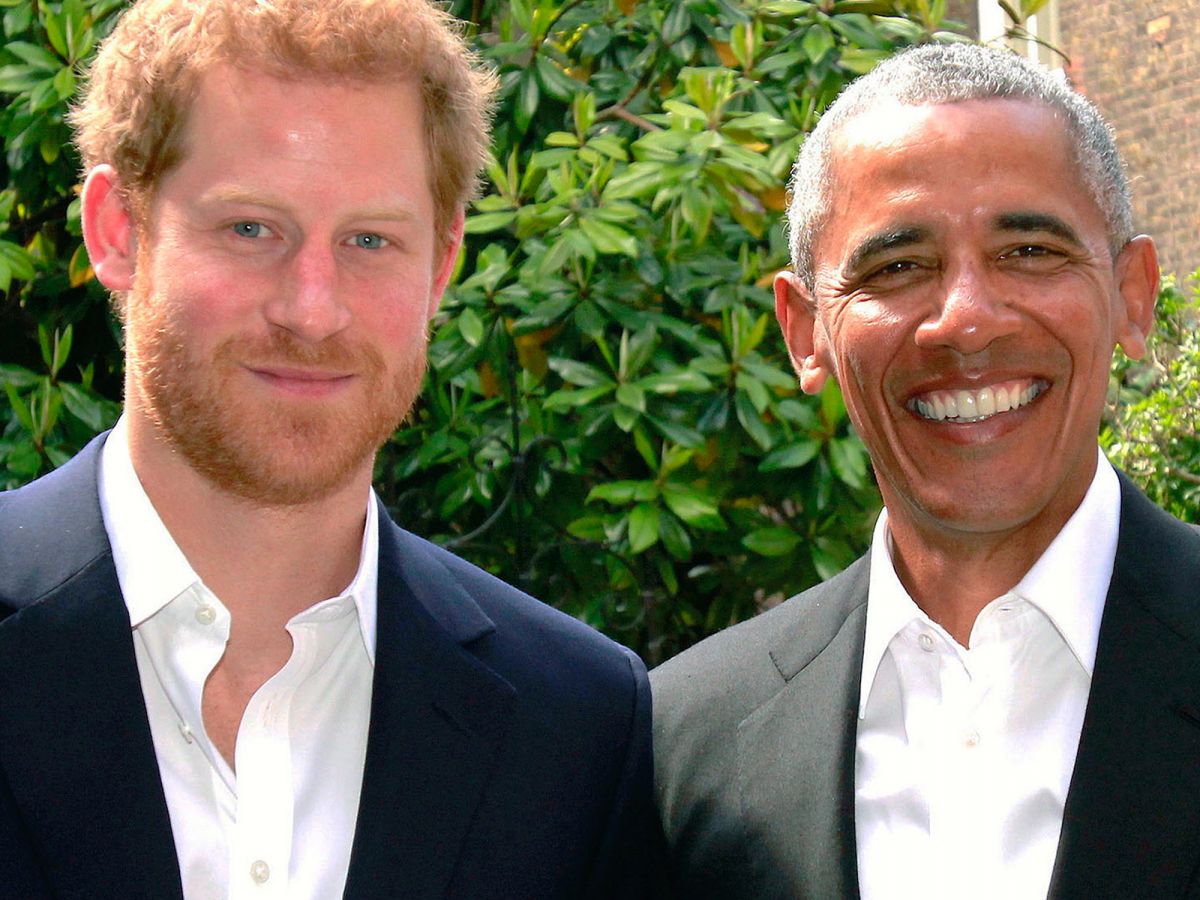 Before we completely close out 2017, besties Harry and Barry will give us one final adorable moment to gush over. Prince Harry and Barack Obama sat down for a one-on-one interview in September, and now we've got a sneak peek.
As noted by CNN, the conversation took place around the same time the high-profile men reached peak bromance levels while hanging out with Joe Biden at the Invictus Games in Toronto.
The formal -ish chat will air on December 27 for a special on BBC Radio 4's Today. In addition to falling in love and planning a royal wedding, the 33-year-old prince is playing radio host for two segments on the popular British program, which attracts a weekly audience of 7 million, according to The Guardian.
The Kensington Palace Twitter account released a snippet of the two chums today and from the looks of it, Harry definitely enjoyed seeing Obama in the hot seat.
"Do I have to speak faster, because I'm a slow speaker," Obama asks at the beginning. "
Not at all," Harry replies.
The former POTUS then asks the prince if he needs a British accent.
Harry then explains while an accent isnt necessary, there's certainly one thing Barry needs to work on…
"If you start using long pauses between the answers, you're probably gonna get 'the face,'" Harry tells him, looking sternly into his eyes.
"…I don't wanna see that face," Obama says.
Get these two a podcast already.
Here is a sneak preview of when @BarackObama met Prince Harry for the interview. Listen to the full interview on 27th December on @BBCr4today. pic.twitter.com/p5I1dUdyhx
— Kensington Palace (@KensingtonRoyal) December 17, 2017
As for what we can expect from the interview, Obama will discuss his "memories of the day he left office and his hopes for his post-presidential life," according to the official royal Twitter account. He'll also discuss his future plans for the Obama Foundation.
Run-of-the-mill, political dialogue aside, this discussion is sure to be an entertaining one, considering the dynamic between the two men. Anyone else planning to tune in?
Click HERE to read more from Refinery29


Loading ...