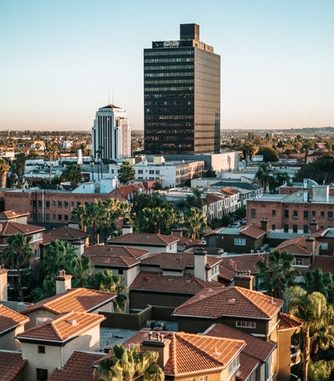 There's nothing quite like owning your own home, which explains why property sales in North Phoenix were up 9% in March compared to the same time last year. However, things look set to become difficult for those looking to take their first step on the property ladder as the price of homes has risen every month for the past six years. While, investors in the state are snapping up the hottest properties in a matter of minutes. It's not all bad news, though, as Millennials – those most likely to be first time buyers – have found some great ways to get richer which may help them in securing the house of their dreams.
Cash investors
One Phoenix property investor has purchased close to 600 homes in the state since November 2017. It's not yet clear what Cerberus plan to do with their new portfolio of homes, although, it's widely speculated that they will become rental properties. Affordable housing in Arizona is few and far between and the number of properties for sale priced at $300,000 or less continues to decline.
Therefore, the large number of properties which investors such as Cerberus continue to take off the market is considerably affecting local residents longing to own their own home. The property market in Arizona requires that buyers act fast when a property they look like the look of becomes available. While, most everyday folk won't be able to compete with investors paying in cash, being ready to go with a sale and enthusiastic may be all you need to beat the investors.
Property tax
Then there's the issue of property tax, the tax homeowners in the state pay annually based on the value of their property. Attom Data Solutions reports that the national average property tax rate is 1.17%, while their Vice President, Daren Blomquist, claims "People are looking for places where they can pay less in taxes and property taxes is a part of that puzzle."
There are programs available in Arizona aimed at reducing the amount of property tax seniors pay, but, unfortunately, there are no such schemes in place for first time buyers who are under just as much, if not more, financial pressure.
First time buyers in Arizona may find themselves struggling to secure their first property due to the high number of homes being nabbed by cash investors and the prospect of high property tax. However, they shouldn't let this deter them from doing all they can to secure their first home.