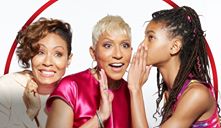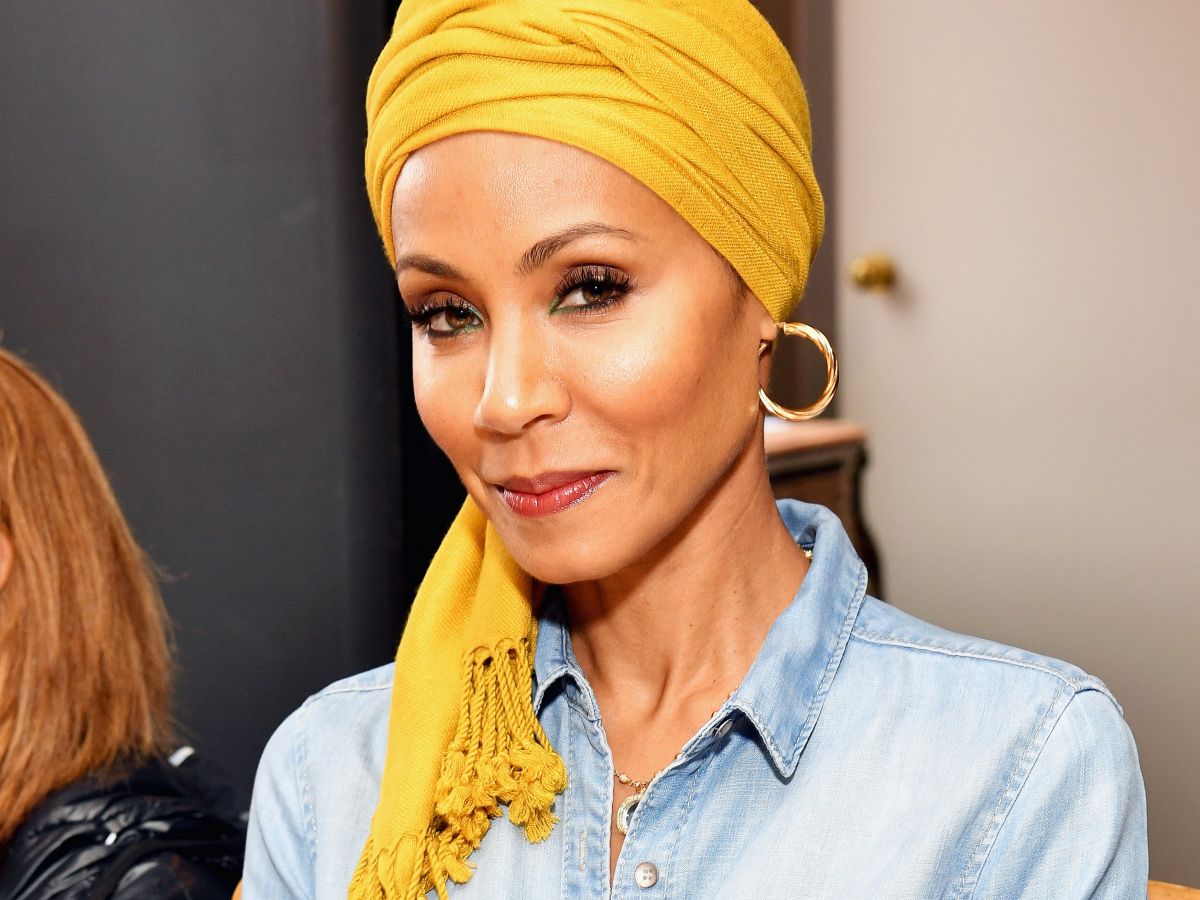 As much as we'd all like to believe it, celebrities aren't invincible — they deal with all the same insecurities we do. Lili Reinhart frequently discusses her cystic-acne struggles, Drew Barrymore tries to hide her dark circles daily, and Kim Kardashian disliked her baby hairs so much, she got them lasered off. Now, Jada Pinkett Smith is opening up about her biggest insecurity, one that over seven million people will deal with in their lifetime: alopecia.
Smith revealed her hair-loss secret on Monday's episode of her Facebook show, Red Table Talk. Technically known as alopecia areata, Smith shared that the common condition is part of the reason why she's been photographed wearing a head scarf lately. "It was terrifying when it first started," Smith said. "I was in the shower one day and there were handfuls of hair in my hands. I was shaking with fear." Smith cut her hair following the diagnosis, but the actress confirms the transition hasn't been easy to deal with — let alone talk about.
Like many people who deal with alopecia areata, Smith admitted that her hair has been a big part of who she is. "Taking care of my hair has been a beautiful ritual," she said. As she told her co-hosts, her mother Adrienne Banfield-Norris and daughter Willow Smith, it forced her to put her hair loss into a spiritual perspective acknowledge that there are worse things to be taken from her than her hair.
The autoimmune disease can come in many forms, but it's not necessarily permanent: Medical reports show that hair could grow back one day, although there's no definitive proof of why, how, or whether or not it will fall out again. What's more, according to the American Academy of Dermatology, almost half of African American women will experience some form of hair loss in their life — a truly shocking statistic.
In the meantime, Smith has found a stalwart solution: her head scarves. "When my hair is wrapped," she exclaimed, "I feel like a queen." And she looks like one, too.
Click HERE to read more from Refinery29


Loading ...