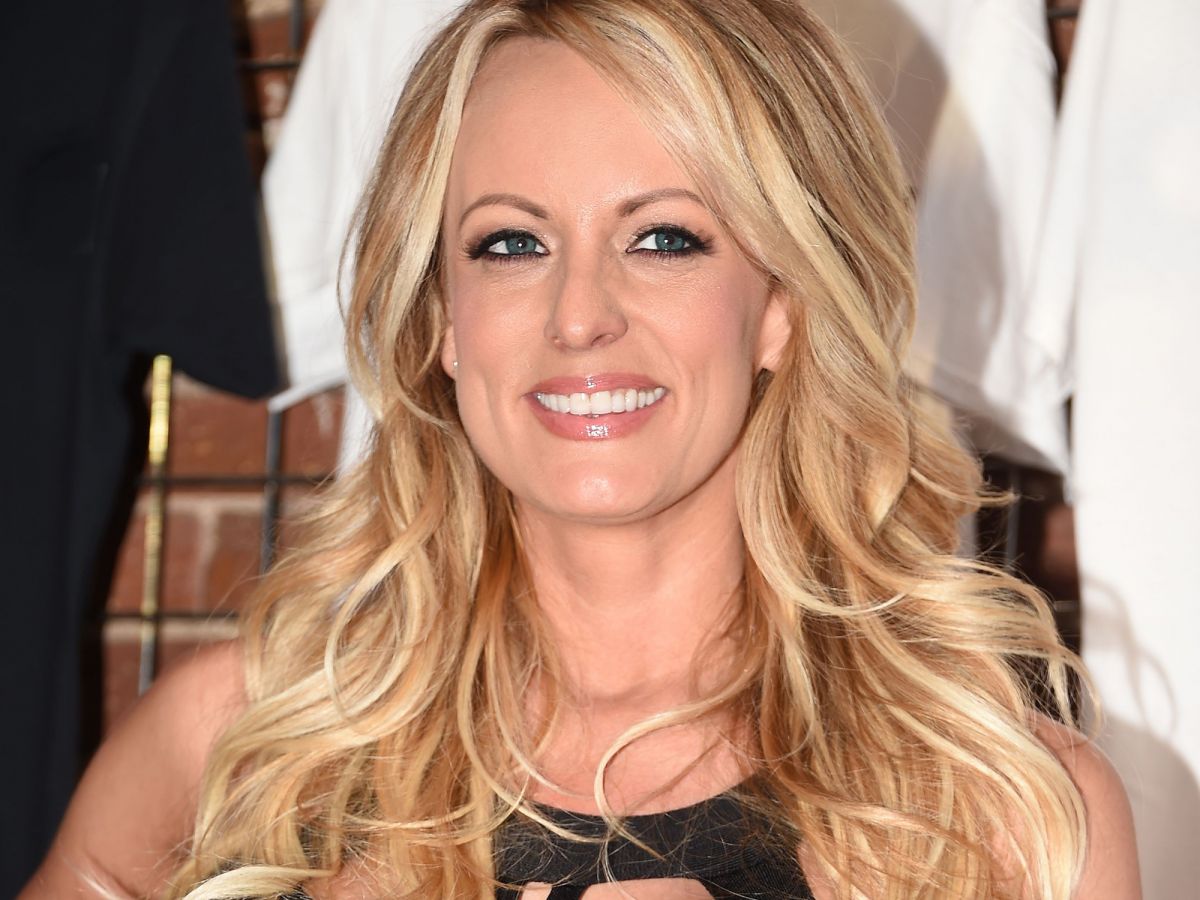 You'll mostly find Stormy Daniels ' name used in the same sentence as "Donald Trump lawsuit" these days, but the award-winning porn actress has recently taken up another side hustle the world should've seen coming. According to the erotic novelty brand It's the Bomb's Twitter feed, and a campaign photo that she shared to Instagram today, Daniels is officially entering the beauty ring as a part-time perfumer with the debut of her upcoming fragrance, fittingly named Truth.
The limited-edition, gender-neutral scent will be exclusively distributed by It's the Bomb, and is infused with "sensual pheromones." Although the announcement comes devoid of other important details — like when it launches, how much it costs, or what it actually smells like — we do know there are some glorious campaign teasers to go along with it, many of which lend to the assumption that this perfume is inspired by Daniels' legal battle with Trump and his former personal lawyer, Michael Cohen, and her intention to #embracehertruth (which stands as the product launch's tagline).
Embrace your Truth #Truth @StormyDaniels #ITSTHEBOMB #BRANDNEW #NEVERSEENBEFORE #WORLDWIDE #COMINGSOON pic.twitter.com/x26aftqD24
— It's the Bomb (@ItstheBomb1) May 21, 2018
In one of the recent promotional videos posted to It's the Bomb's Twitter feed, the text flashing across the screen reads: "Truth can be thought of as just a temporary belief of knowing something in a moment of time until it advances and then changes." Another post on
her Instagram
says, "The truth is, whoever is careless with the truth in small matters cannot be trusted with important matters." Needless to say, Daniels is embracing her personal truth — and isn't about to let anyone forget it. If you don't know, now you know.
#truth #embraceyourtruth #teamstormy #comingsoon #befearless
A post shared by stormydaniels (@thestormydaniels) on May 22, 2018 at 1:59pm PDT
We've reached out to It's the Bomb for more information, and will update this post when we know more.
Click HERE to read more from Refinery29


Loading ...