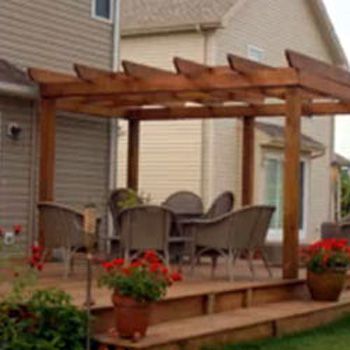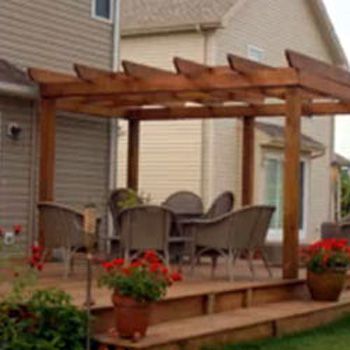 To make a
lovely backyard
has not only a cool effect on the beauty of the house but also give the soothing and healthy impression to the people live in that house as well as the people come from outside as a guest. A cool and
beautiful backyard
with a impact of a paradise is the dream of everyone because backyard is the place where we can relax in a natural environment with the nature.
Pre Planning or designing:
The first part for the preparation of the dreamiest backyard is to make a sketch of your backyard in a piece of paper. For this you can follow these steps.
– Make a rough sketch of your house in a paper with all the rooms and the place for your backyard.
– Now you can consult with different backyard designer's guide sites on net or you can take a brief course on the backyard designing or interior designing.
– But if you are creative enough, then you can design your backyard yourself according to your taste, comfort and economical status.
– Now according to your home map design a rough sketch of your backyard which should include the recreational area with sitting plan, playing area for children, area for the recreational activity including outdoor cooking or BBQ.
– Now, it's your task and creativity to divide these essential areas as different necessary compartments in your backyard design.
– By using your esthetic sense, you can design your dreamiest backyard.
– After this paper designing, you should have the actual estimation of economical investment. Then if you have enough money according to your paper design and estimation, you can give this paper design to an actual dreamiest backyard reality look.
Your Dreamiest Backyard Design:
Now you can give your paper plan a reality look but it's more important that you must have knowledge about the plants and
outdoor things
and how to place them in a proper environment in a proper way like many plants are shade loving and many plants should place in a proper sun light exposure. For the knowledge of these things you should consult with libraries and nets even you can consult these things from the experts of plant nurseries from where you are purchasing your plants or seeds.
Tips for the preparation of a cool backyard:
– If you have the sloppy paths in your garden you can add beautiful stairs by cutting those slopes and placed different wild flowers and grass to cover that slope with a cool outlook step by step and decorate that sloppy area with different colored flowers. You can use tiered flowerbeds themes to cover those areas.
– Round flower beds, sweeping lines of flowers with the small river stones edges can give your boring and rough garden to a softer look. Add the flowers like roses of different colors, daisies, pansies etc. according to your climate in your backyard for a softer look.
– Wandering stone pathways with a creative style can add further colors in your backyard idea. Stone selection should be according to your theme of backyard design.
– If you have enough budgets then you should go for adding some water features in your backyard design. Add a beautiful fountain of water or a kidney shaped pond in your garden which give an elegant look to the garden and looks beautiful.
– Use painted fences and other accessories which will be helpful for their maintenance in any type of weather condition and secondly it will give the backyard a better look and will not look odd.
– Add edibles in your backyard planting plan, the fruitful plants in one side act as the beauty of backyard as well as give your happiness of fresh fruits. Like the fruits you should plant some vegetables according to your climate in your backyard as fresh vegetables are also good for health.
– Try to use the plants according to your climate and should be sustainable which will help to save your time as well as your money.
– If you can't give your more time for the maintenance of your backyard, then you should consider the low maintenance requiring ideas.
By following these simple tips and techniques, you can manage to design your own dreamiest backyard according to your taste by yourself.
Click
HERE
to read more from
Fashion Central.