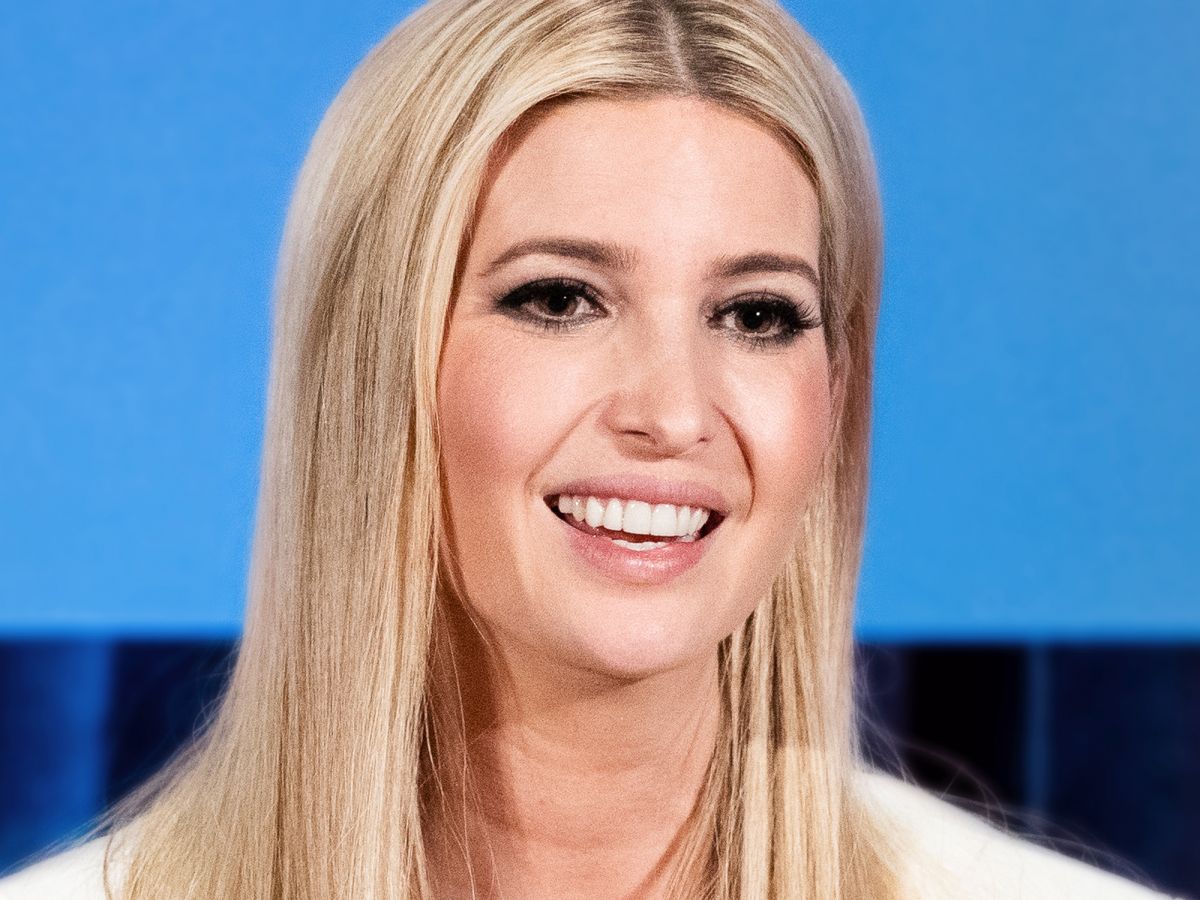 Ivanka Trump went above and beyond a typical congratulatory tweet when sister-in-law Karlie Kloss made her Project Runway hosting debut this week. It's the latest of Trump's exultant efforts to bond with Kloss — remember her over-the-moon comment on Kloss' engagement announcement on Instagram? — who, it should be noted, has never publicly interacted with Trump.
Project Runway is a big professional step for Kloss, though, as she's stepping into supermodel Heidi Klum's shoes after the latter's departure from the show last year. This was clearly not lost on Trump. To commemorate the occasion, she posted a short video clip of herself in front of a TV screening the season opener.
"Karlie, it's happening!" Trump said, followed by a smattering of generic #GirlPower platitudes: "Am aaaa zing —" *thumbs up* "— Project Runway —" *swings camera from herself to the TV* "— Karlie is host —" *delicate, tinkling laugh* "— epic."
Go @karliekloss! ? pic.twitter.com/dzbeNjXKkq
— Ivanka Trump (@IvankaTrump) March 15, 2019
Kloss tied the knot with Josh Kushner in October — yes, that's Kushner, also as in Jared, Trump's husband — which also made her tenuous ties to the Trumps official. But the supermodel has been careful to keep her personal life private. Kloss hasn't really spoken out about her in-laws, although she has hinted at distancing her own politics from the Trumps, telling Vogue that she and Kushner "share a lot of the same liberal values."
Still, as perfunctory as it might be, Kloss clearly has some kind of relationship with Trump, who attended her wedding and follows Kloss on Instagram (as of this writing, Kloss has not followed Trump back). But without some context, Trump's video can come across as tone-deaf, with some absurdist undertones. Cue the internet.
A post shared by Tavi Gevinson (@tavitulle) on Mar 16, 2019 at 2:22pm PDT
So what you are saying is you are devastated about the mass murders in New Zealand today, and it is a time to reflect on how hatred and intolerance breeds violence?
Oh, I'm sorry. For a minute I thought you were a president's daughter and advisor.
— Anonymous White House Official (@dvorakoelling) March 16, 2019
When Ivanka trump s/o's Karlie Kloss pic.twitter.com/4OgaGVosn3
— Jane Aldridge (@sea_of_shoes) March 17, 2019
she doesn't even follow you back, sweetie… https://t.co/m3HNpJ1jst
— Emily Favreau (@ebfavs) March 15, 2019
Click HERE to read more from Refinery29


Loading ...