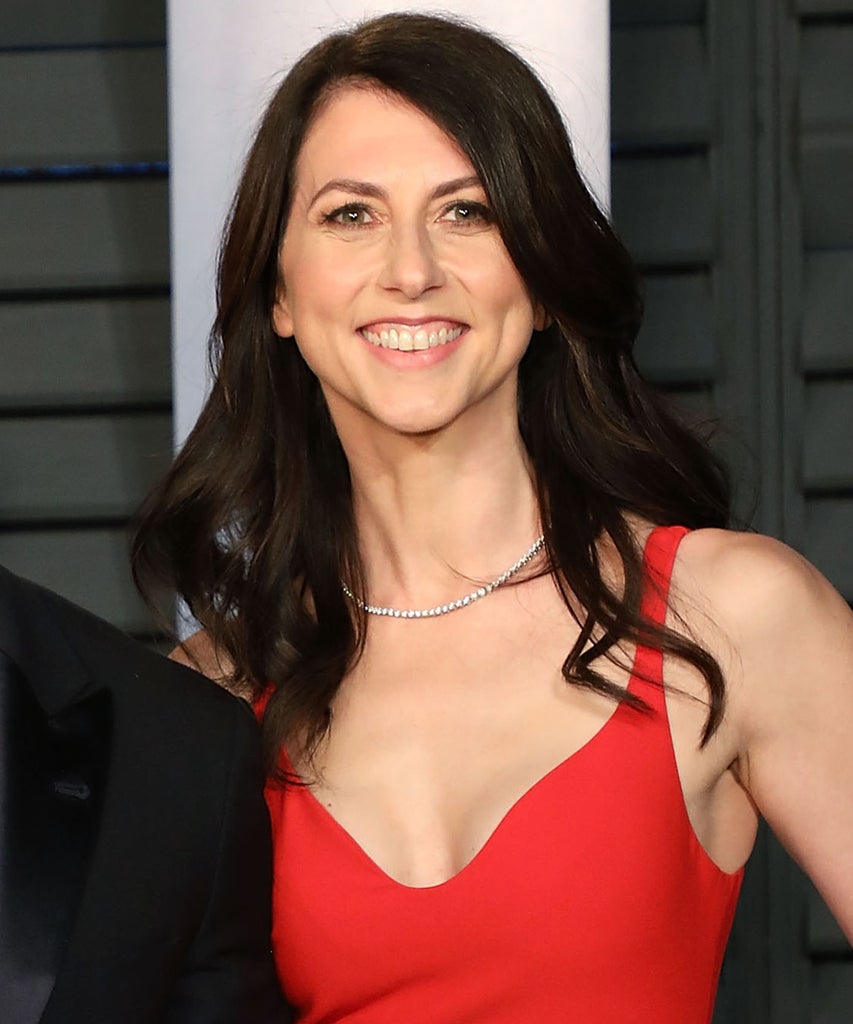 BEVERLY HILLS, CA – MARCH 04: Amazon CEO Jeff Bezos (L) and MacKenzie Bezos attend the 2018 Vanity Fair Oscar Party hosted by Radhika Jones at Wallis Annenberg Center for the Performing Arts on March 4, 2018 in Beverly Hills, California. (Photo by Taylor Hill/FilmMagic)
Forbes just dropped its annual Forbes 400 list of the wealthiest Americans, who together have a record-breaking combined net worth of $2.96 trillion. And this year, there are 56 women comprising 14% of the total — a reminder of the vast gender disparity in the breakdown of the world's wealth.
America's richest woman is Alice Walton, the daughter of Walmart founder Sam Walton, who ranks in at #11 with a net worth of $51.4 billion, followed by Julia Koch and her children, newcomers to the Forbes 400 list, who inherited a 42% stake in Koch Industries from her late husband David Koch.
MacKenzie Bezos, who came away as the fourth-richest woman in the world following her divorce from Amazon founder and CEO Jeff Bezos earlier this year, comes in at #15 on the Forbes 400 list with a total net worth of $36.1 billion. She pledged in May to give away half of her wealth via The Giving Pledge, an organization created by Bill and Melinda Gates and Warren Buffett that invites billionaires to publicly dedicate more than half of their wealth to philanthropy.
In addition to Bezos and Koch, there are two other women newcomers to the Forbes 400 list this year — Janice McNair, who owns the Houston Texans and is worth $4 billion, and Margot Birmingham Perot, worth $4.2 billion, whose fortune comes from her late husband, tech pioneer H. Ross Perot.
The two women on the list deemed most philanthropic by Forbes' philanthropy scale are Laurene Powell Jobs, who inherited billions from her late husband Steve Jobs and has given away a total of $1.9 billion, as well as Lynn Schusterman, who sold Samson Resources, the oil company her late husband founded, in 2011 for $7.2 billion, of which she donated $2.3 billion.
Notably absent from this list is Kylie Jenner, who, along with 220 other billionaires (including Sheryl Sandberg and Jay-Z) didn't make the $2.1 billion threshold for this list with her net worth of $1 billion.
Click HERE to read more from Refinery29


Loading ...