Sephora is the grown-up version of a candy store. It elicits the same giddy, childlike euphoria, only in place of shelves filled with cherry-flavored licorice, bubblegum, and Hot Tamales, there are beauty products. (Look, sugar is wonderful, but even the tastiest chocolate bar can't hold a flame to the way the perfect red lipstick makes you feel.)
The retailer opened up its very first shop back in 1998 on a bustling New York City street, and has since expanded to more than 2,300 (!) stores worldwide. That's why the latest venture — the opening of the beauty giant's largest destination to date at its landmark location on 34th Street — is particularly sweet. Measuring in at a massive 11,300 square feet, you could easily consider it the Dylan's Candy Bar of beauty retail shops. But there's a lot more going on behind the glass doors than meets the eye.
For starters, the focus here will be on one-of-a-kind, "experiential" beauty services. It will have a number of stations scattered throughout the store, all with the coolest technology and trained consultants meant to give you the best product recommendations for your face, hair, and body. Considering the fact that the shop will house a whopping 13,300 products, we have a feeling you're going to need all the help you can get. Among the offerings:
Beauty Studio:
You may know this particular section, which happens to be at the center of every single store, as the place where you can get a 1-on-1 makeover with Sephora experts. It will still feature its popular Pantone Color IQ technology that helps you pick the just-right shade of foundation, lipstick, and more, but the newest location will be the first to introduce Moisture Meter, a digital tool that measures the level of moisture in your skin — so you can get recommendations for the perfect face cream, too.
Tap and Try: Located on two endcap displays at in new space, you'll be able to try any lip or lash product sitting on the counter using the Sephora Virtual Artist's technology, which is combined with facial recognition scanners.
Fragrance Studio: Ever wanted to try 18 different fragrances before buying? Now you can. This station will feature the Fragrance IQ with the first-to-market sensory technology called InstaScent, which lets you explore different scent families through a dry-air delivery system. Plus, once you land on your olfactory match, you can opt to have your bottle engraved — on the house.
Exclusive products: The 34th Street shop will be first place to carry select La Mer and Jo Malone products.
Spending $733 dollars all in one place? Now it's a piece of cake.
Click HERE to read more from Refinery29.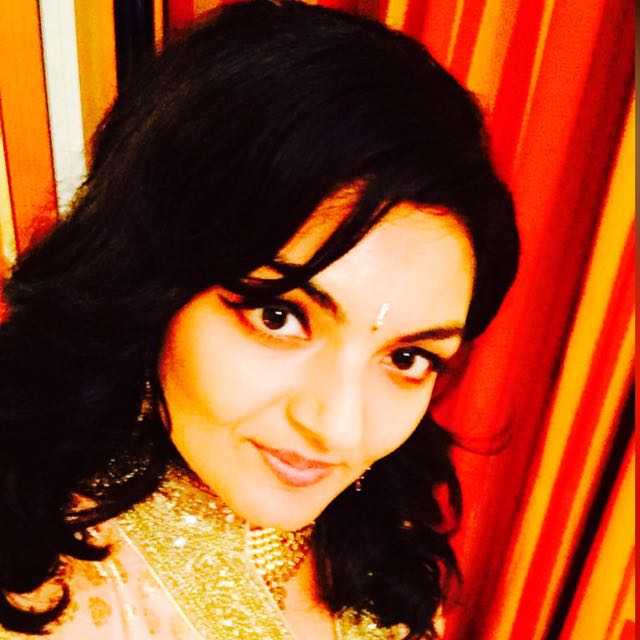 Vote for Shikha Dhingra For Mrs South Asia Canada 2017 by liking her Facebook page.


Loading ...