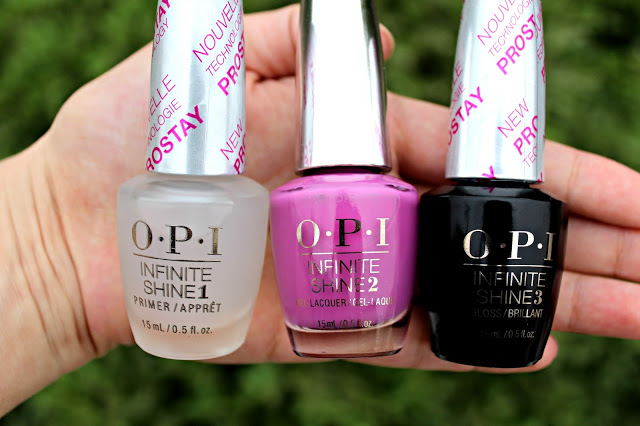 Most of you must be aware of the fact that I absolutely adore OPI and have already swatched quite a few colours on my Instagram. I discovered OPI a few years back and have never looked back since then. I'm well aware that lasses often invest in inexpensive nail products without even assuming the consequences of donning hazardous chemicals. Nails are pretty delicate, and one must always use well-known products as not all are reliable. I once bought a cheap nail enamel as I had to rush somewhere and it infected my nail bed so badly. Nevertheless, I am pleased to state that OPI manufactures a phenomenal range of products, and I have personally tried quite a lot of them. I love the fact that all of their nail enamels are highly pigmented and long lasting.
Please be aware that my nails are pretty brittle and stained as I wear nail enamels on a daily basis. A bunch of individuals asked me to use a base coat underneath the nail colour, but I never paid heed to them. However, my negligence made my nails weak. Anyway, I have been using OPI's nail primer since a couple of days, and it has certainly improved the colour and texture of my nails. It serves as a shield and protects my nails from any further damage. Please bear in mind that a top coat is mandatory if you want your nail colour to last longer. There are certain rules of applying nail enamels, and one must follow them to achieve impeccable results.
First Step:
Apply OPI's base coat and let your nails dry for 5 minutes.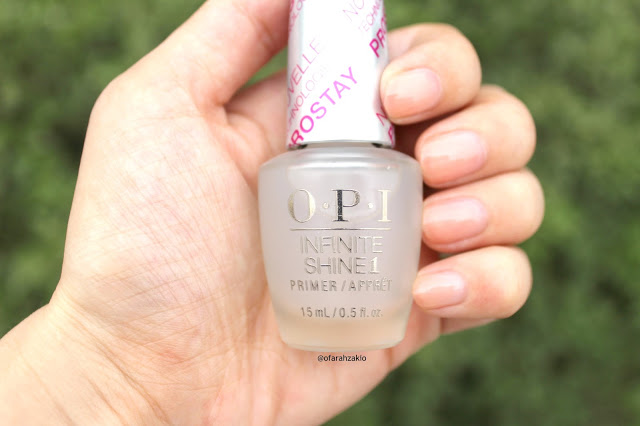 Second Step:
Try to remain calm whilst applying the nail colour as trembling hands can create a massive mess. Therefore, keep your hands steady, and take as long as you require.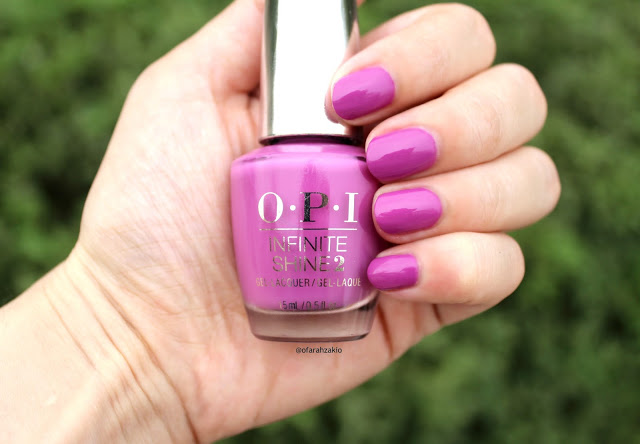 Third Step:
Unfortunately, a lot of individuals skip the final step but make sure you lock your manicure in one place. Apply a very thin layer of top coat and let it dry for a couple of minutes.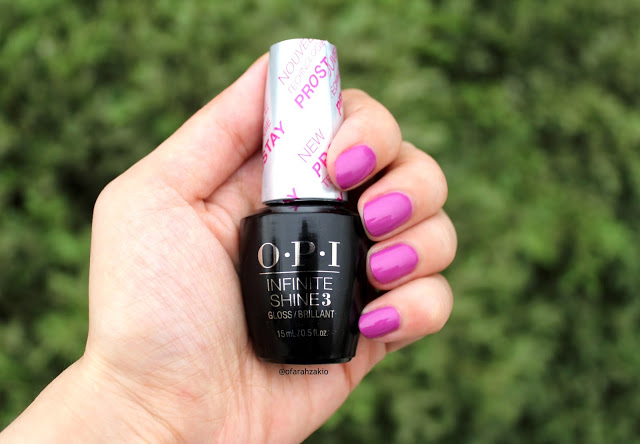 OPI never disappoints, and I am utterly satisfied with all 3 of these products. OPI's 'Infinite Shine' collection consists of various different colours, and all of them are available at Amethyst spa, Define store and Just4girls.pk. I am not aware of the prices as I received them for the review, but the regular ones are of PKR 990.
Key points:
1) Adorable packaging
2) Phenomenal range of colours
3) Long lasting
4) Highly pigmented
That's pretty much for now. I hope you lovely lasses like my post and I shall see you in the next one.
Until next time!
5/5 – Recommended
Click HERE to read more and view the original source of this article.


Loading ...