We've given you the lowdown on which trends to buy and which to ditch for 2018, but Pinterest is weighing in on their own predictions for the coming year. The new year is the perfect time to give your closet a fresh start. While only time will tell what stays and what goes, our online searches are pretty indicative of what we can expect to buy over the next few months. The latest Pinterest 100, the site's annual trend report, pulled together their top 10 2018 fashion predictions based on users' saved searches. For the most part, the list reveals trends from the latter end of 2017 bleeding into this year with renewed vigor. That said, we're excited some of our favorites are building some staying power (sheer socks for the win!).
To see an overview of the top 10, read ahead. You can head over to Pinterest to scroll through the full list of 100 trends, which includes everything from beauty, to food, to style, and of course, home decor.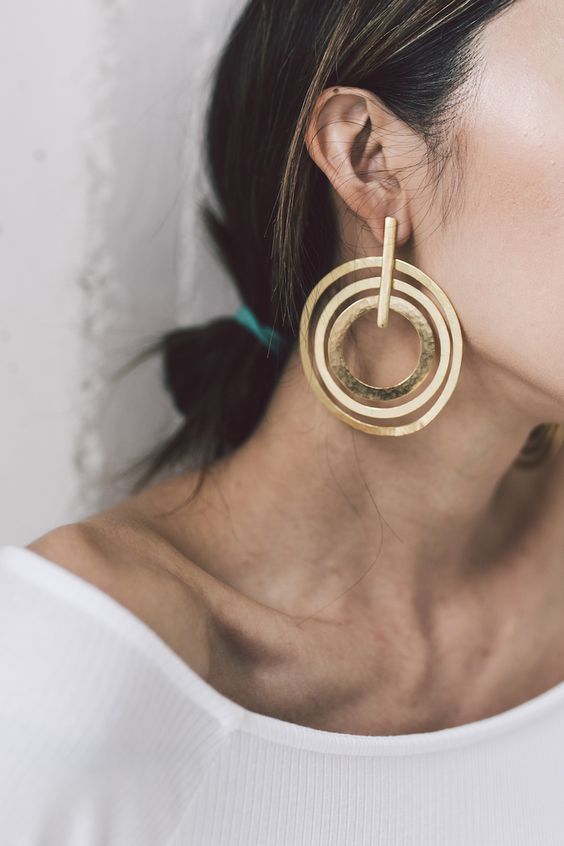 Larger Than Life Earrings
We loved statements earrings last year. Like, really loved them. So the idea that they're here to stay is okay by us. Pinterest saves for "structured statement earrings" are up a whole 947%. Between oversized hoops and acrylic and metal structures, earrings are bigger than ever (well, at least since the '80s).
Photo: courtesy of Pinterest.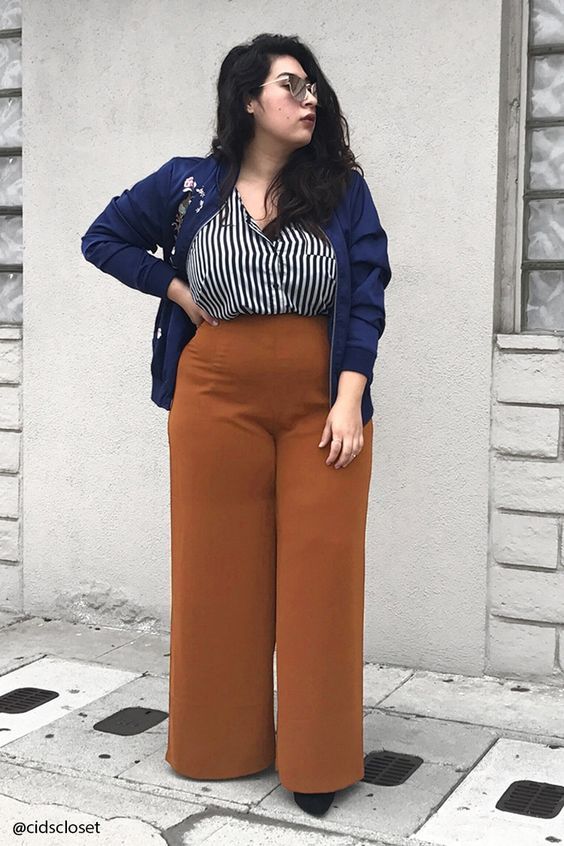 Go Wide

Following the same vein of bigger and better, wide legged pants are also seeing a big bump. In an age where you're either in camp skinny jeans or camp culottes, Pinterest is seeing more people edge towards the wide-legged bottoms and crops side. The 213% rise may just be the tipping point for this debate.
Photo: courtesy of Pinterest.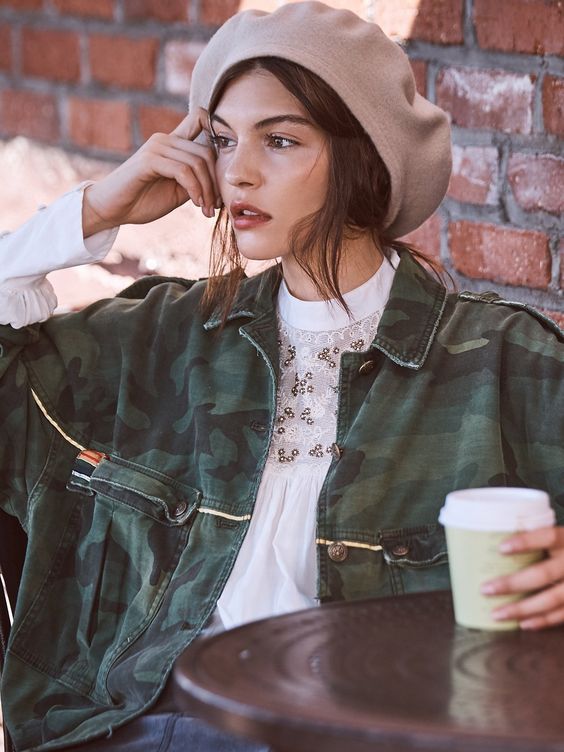 Beret All Day
While the beret has seemed almost ubiquitous across Instagram and retailers sites, it's mostly kept its circulation within the fashion crowd. But this runway favorite is finally gaining traction for the new year. Pinterest reports that saves for berets have gone up by 269%. Prepare for 2018 to look t rès chic.
Photo: Courtesy of Pinterest.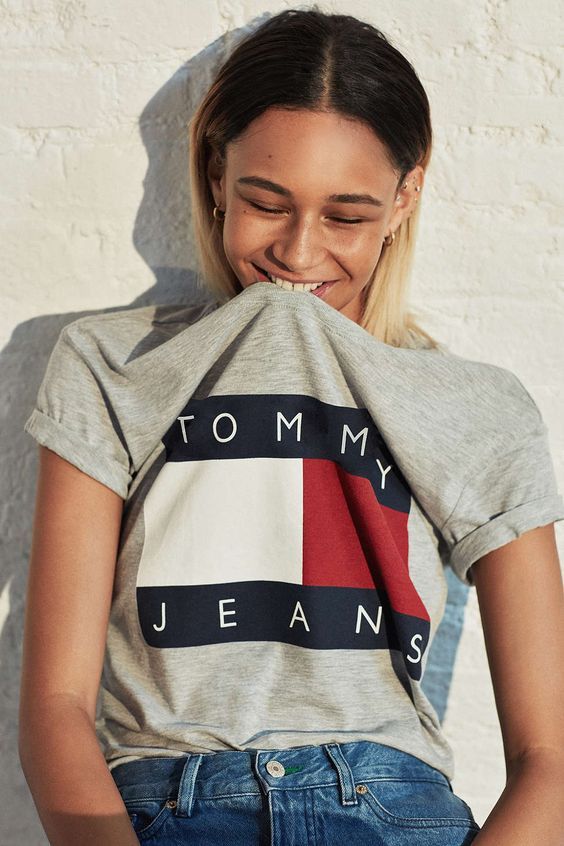 Logomania Is Back
Most of Pinterest's predictions are unsurprising if you spend a decent amount of time scrolling through Instagram. In case you missed it, logomania is taking over, led by a lot of the same logos we loved in the '90s and early '00s. Those Gucci Marmont belt bags? Yeah, they're not going anywhere. According to Pinterest, iconography is here to stay as saves for the search term "logos" have seen a 203% increase on the site.
Photo: courtesy of Pinterest.


Long Live Layers
The title says it all. Layering isn't just essential, it's an easy way to add some self expression to your look. Long layered clothing, specifically of the below-the-knee sweaters, kimonos, and dusters categories have seen a 102% boost.
Photo: Courtesy of Pinterest.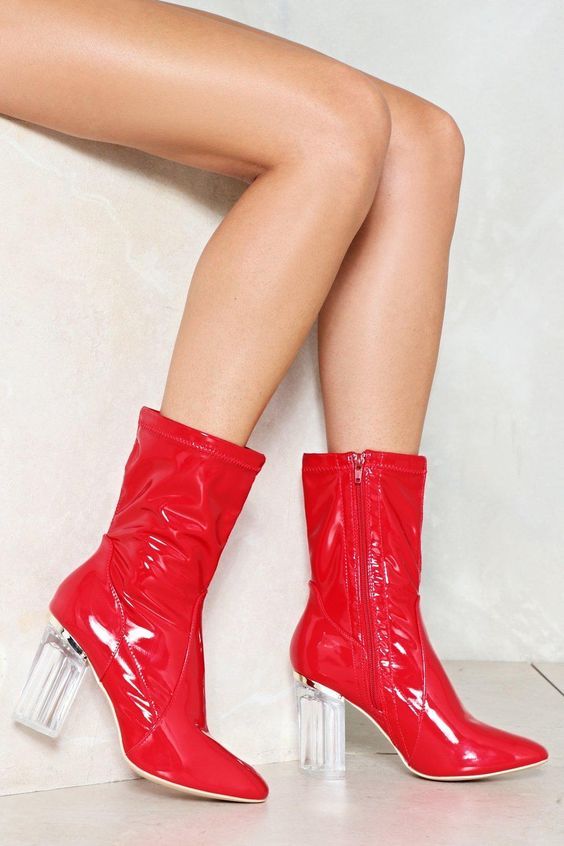 Plastic Makes Perfect
Pinterest reports that they expect lucite and patent leather to be everywhere by spring. We're inclined to agree with the amount of patent booties and lucite jewelry we've seen creep their way into winter and spring collections. Saves for "lucite" and "patent leather" have seen a 110% increase on the platform.
Photo: Courtesy of Pinterest.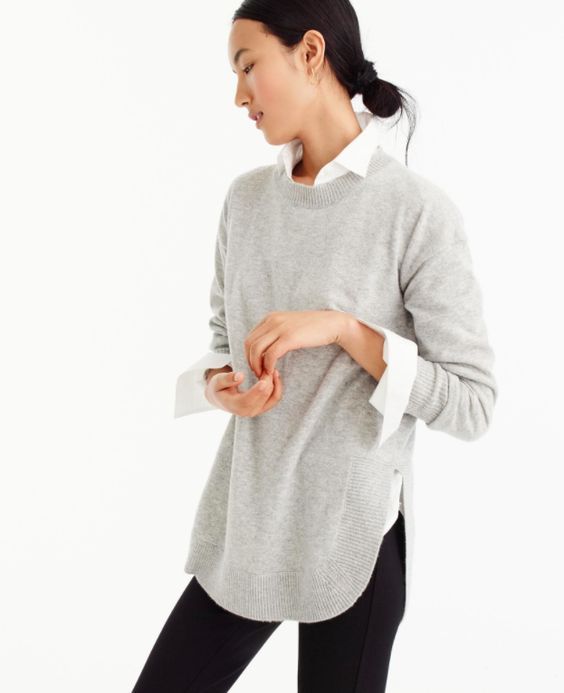 Slits Are It
This simple detail is found on tunics, mini dresses, and even track pants. It's eye-catching, a little flattering, and gives off an unexpected edge. And all the Pinterest users love them. Saves for "side slits" have gone up 147%.
Photo: Courtesy of Pinterest.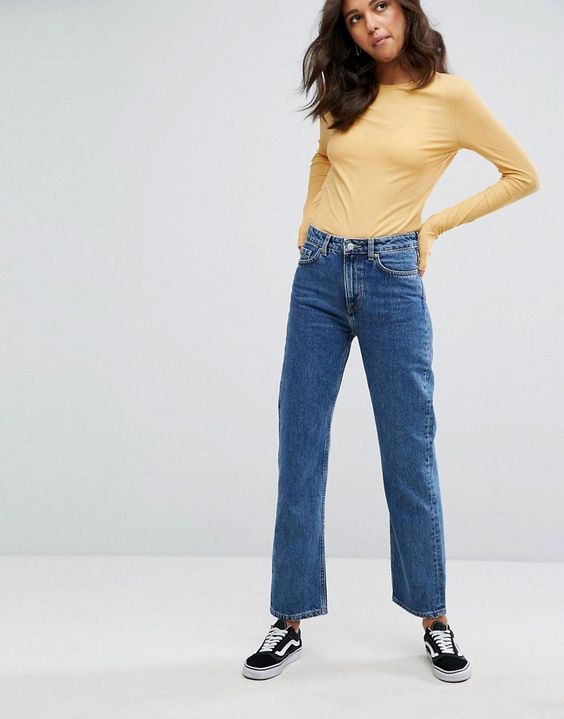 The Original Blue Jean
2018 is heading back to basics with this favorite style. Be it vintage, vintage-inspired, or new, blue jeans are forever a closet staple. This year it's all about 100% cotton denim. This phrase alone has jumped up 115% in pins.
Photo: Courtesy of Pinterest.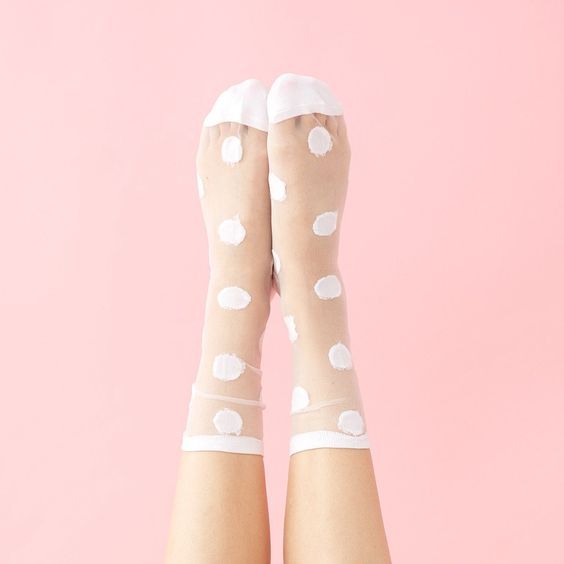 Socks That Rock
Socks with sandals, socks with heels, socks with booties, take your pick! A far cry from plain white tube socks, sheer socks are a bold styling choice, and one that adds an easy oomph to any ensemble. Saves for this trend have increased by a total of +72%.
Photo: Courtesy of Pinterest.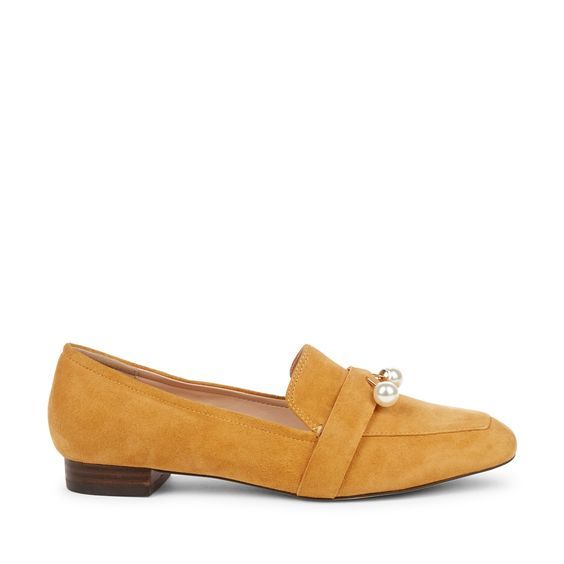 Pep Up Your Step
Buckle up and prepare to let your shoes do the talking. Studs, pearls, and bold buckles are on the rise. Pins for "embellished shoes" are up by 222%.
Photo: Courtesy of Pinterest.
Click HERE to read more from Refinery29


Loading ...