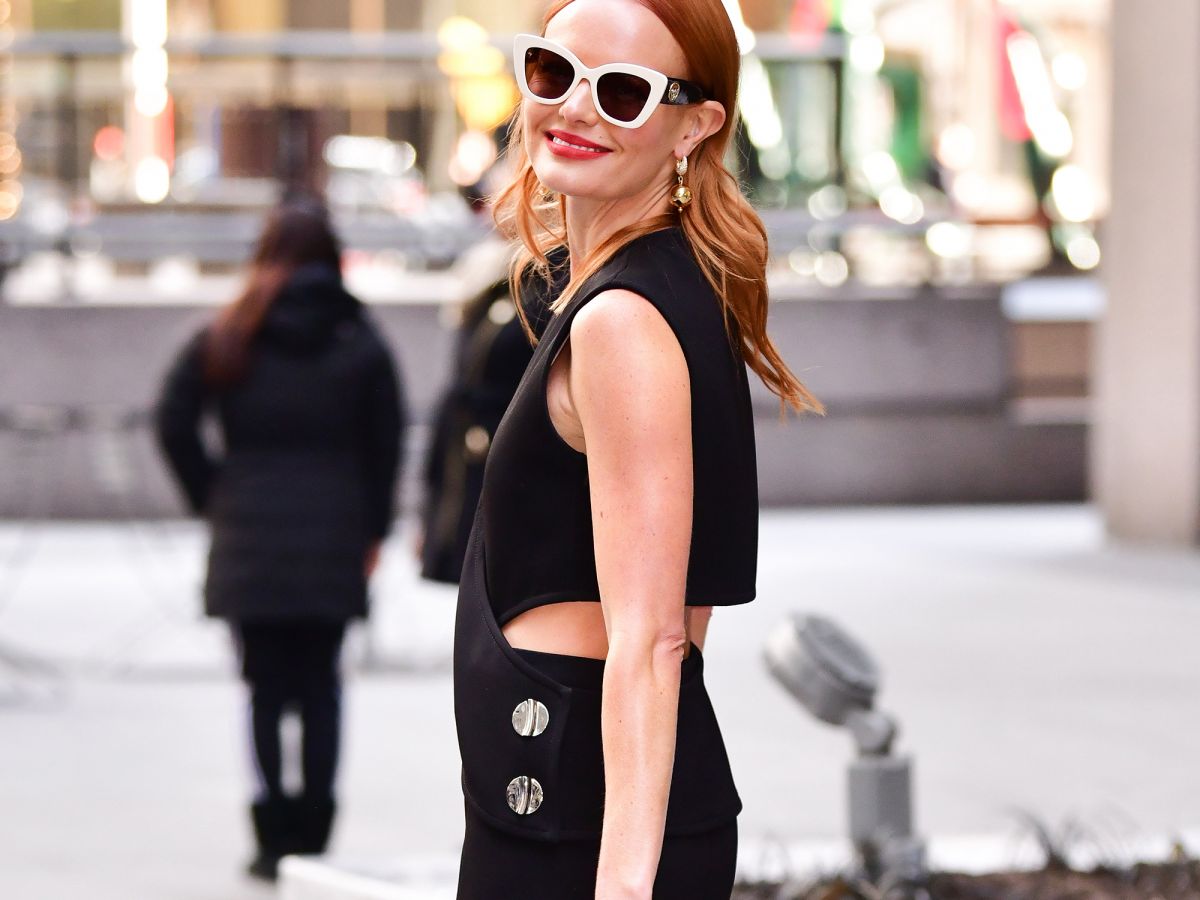 When your allergies are acting up, you can't get a handle on what constitutes a weather-appropriate outfit, and you want to cry every day at 5 p.m. when you realize there's still two weeks until summer, you know it's high time for some kind of pick-me-up. You may not be able to put a hard stop to sniffles or splurge on a lightweight transitional jacket just like that, but an appointment with your colorist is all you really need to add a breath of fresh air to your whole look — and your frame of mind.
While there's something to be said for the natural subtlety of barely-there babylights and multi-dimensional lowlights, the color trend that's really taking off this season is a high-drama, bright-and-glossy, surprisingly flattering shade of burnished copper. Celebrity colorist George Papanikolas says that we can expect red tones to dominate hair-color trends starting… right now. "Red and copper tones are going to make a strong statement this season," he tells us — and seemingly every It girl is already on board.
Ahead, photographic proof of how red hair is dominating spring and pre-summer street style. Let the promise of fiery, traffic-stopping shine in a sea of windblown blondes and balayage brunettes be all the inspiration you need to elevate your hair (and your mood) this May.
Ariel Winter
The 21-year-old Modern Family star is giving off all kinds of Jessica Rabbit vibes with her red hair side-parted and ribboning into glossy S-waves.
Natasha Lyonne
At Tribeca Film Festival, the Orange Is The New Black actress (a natural blonde) showed off freshly-colored waves — a fitting shade of Russian Doll red — expertly styled with a menswear-inspired pewter-blue suit and bright-red lip.
Lola Kirke
Kirke, a musician, recently took her dirty-blonde hair to rusty red with the help of White Rose Collective resident colorist Jenna Perry. The precise blending into the root gives the illusion that the copper color is au naturel — even if it isn't. Our preferred styling technique? This dreamy Victorian-inspired updo with curls spilling from the top just so, as if styled by Jane Austen herself (with help from Kiley Fitzgerald).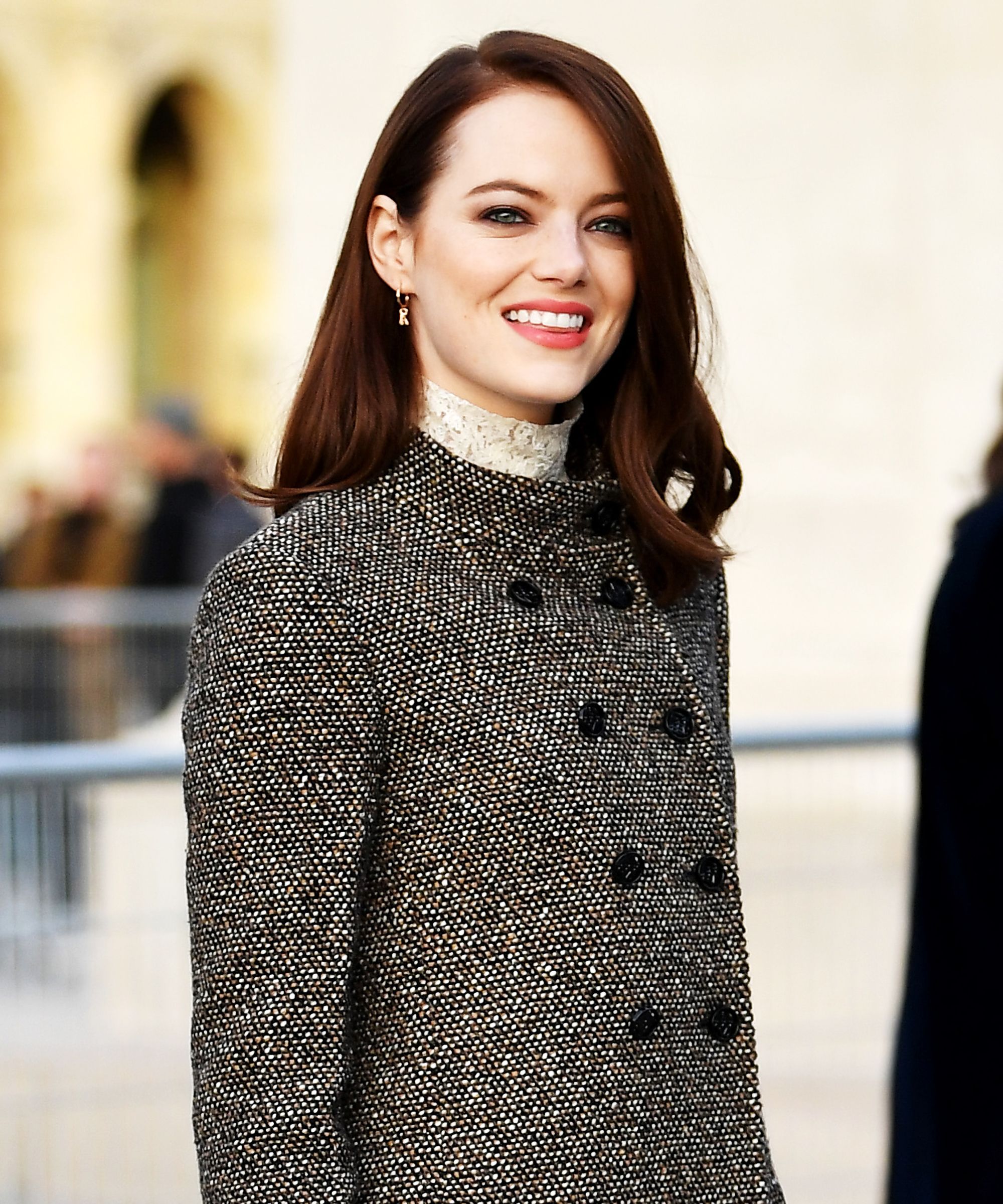 Emma Stone
Bright red hair has been Emma Stone's M.O. since her Superbad days. Though she's gone double-process platinum blonde in the past when the role demands it, the actress has recently taken to a more subtle and perfectly on-trend color change, a shiny burnished-copper tone between rich brunette and red.
Photo: Jacopo Raule/Getty Images.
Katherine Langford
A few weeks into the new year, the 13 Reasons Why star shared a selfie debuting glossy, burnished red waves — a dramatic change from her formerly chestnut-brown color. The blazing highlights prove to be as flattering as they are dramatic, accentuating Langford's poreless complexion while making her pale-blue eyes pop.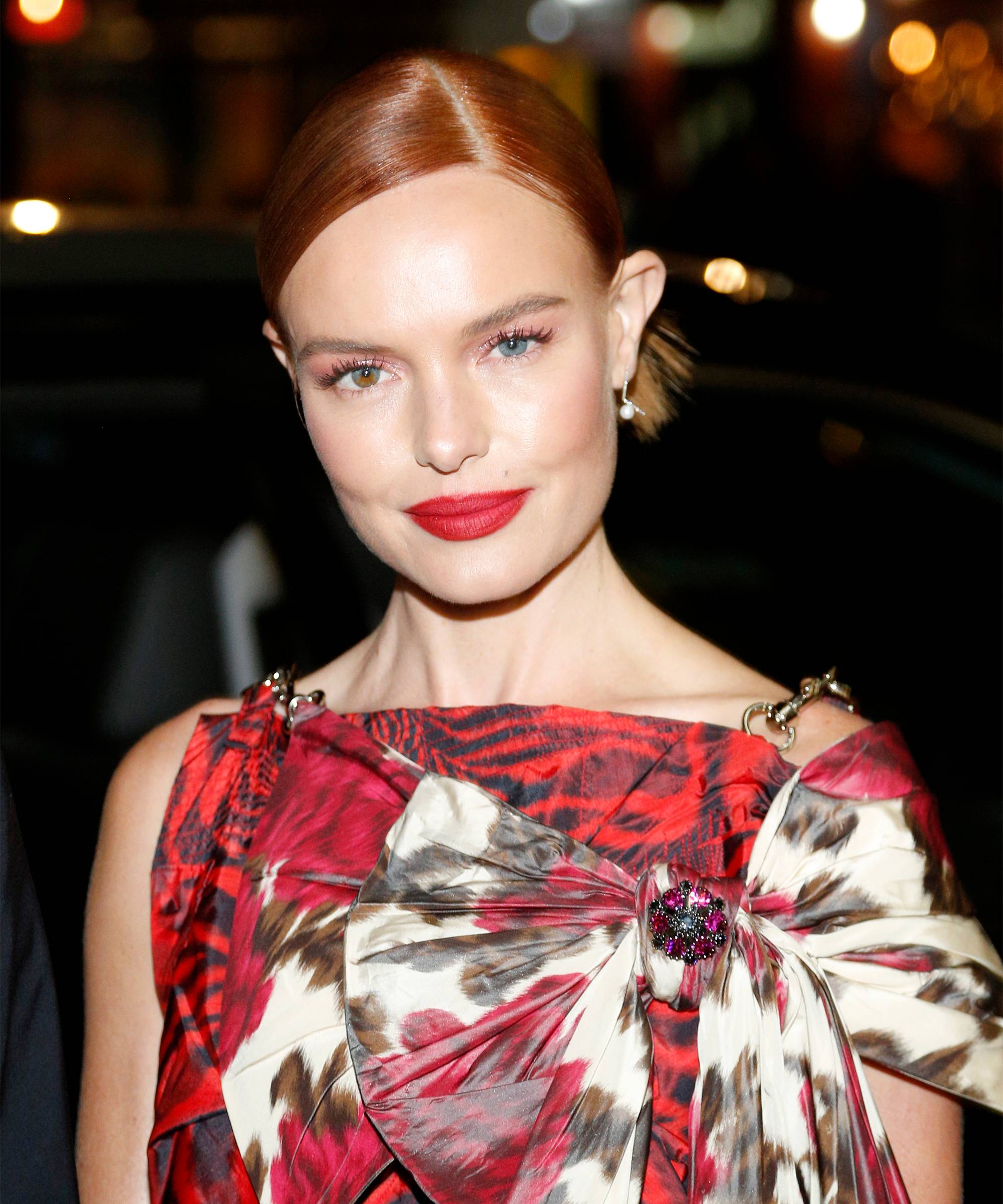 Kate Bosworth
Bosworth, a natural blonde, is proof that blazing-red color — courtesy of editorial colorist David Adams — looks incredible blended over a lighter fair-blonde base (and even better when you add a poppy-red lip).
Photo: Lars Niki/Getty Images.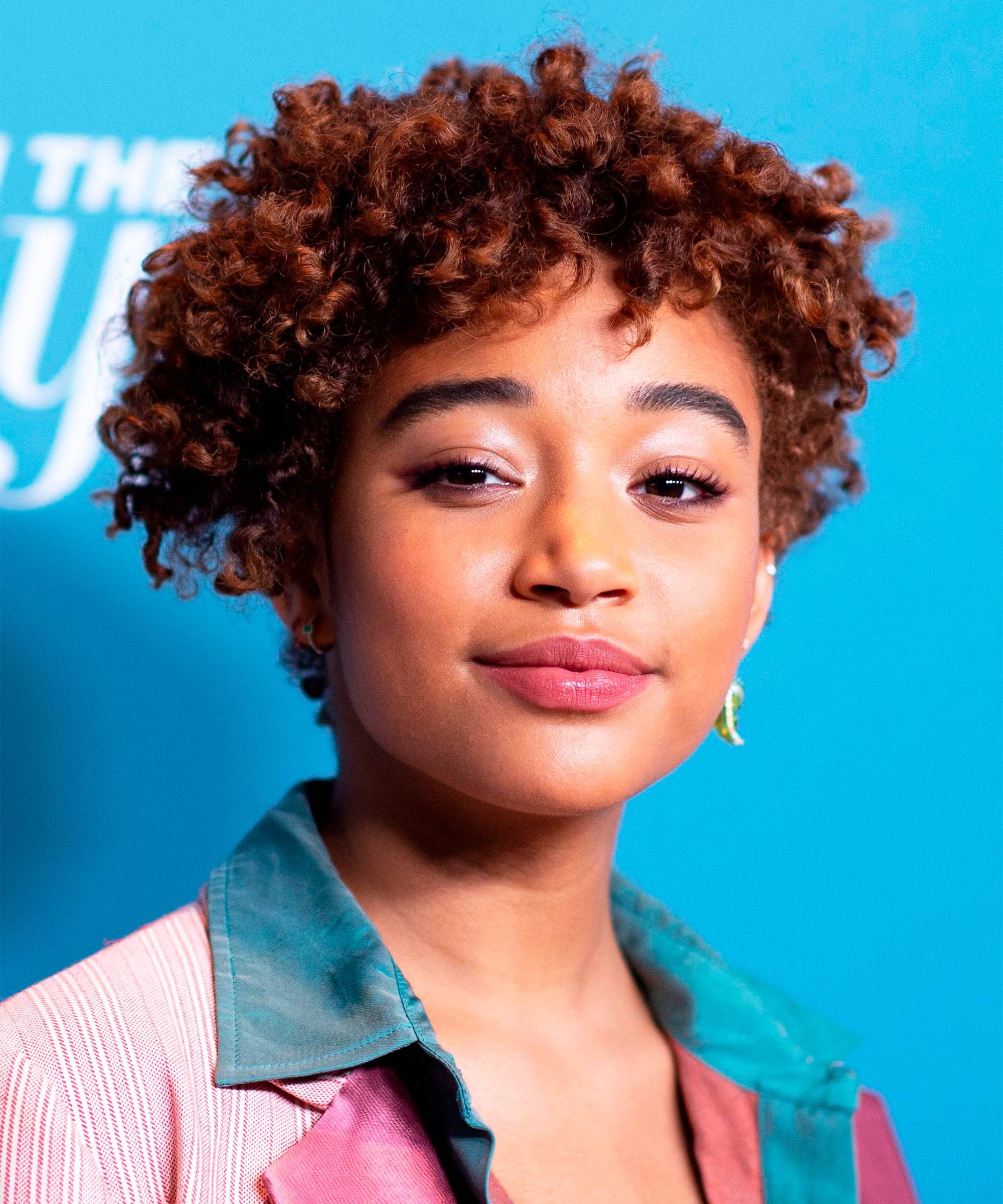 Amandla Stenberg
For cues on how to infuse copper-toned highlights over a dark brown or black base shade, look no further than Amandla Stenberg, who makes fiery ringlets a fashion statement.
Photo: VALERIE MACON/AFP/Getty Images.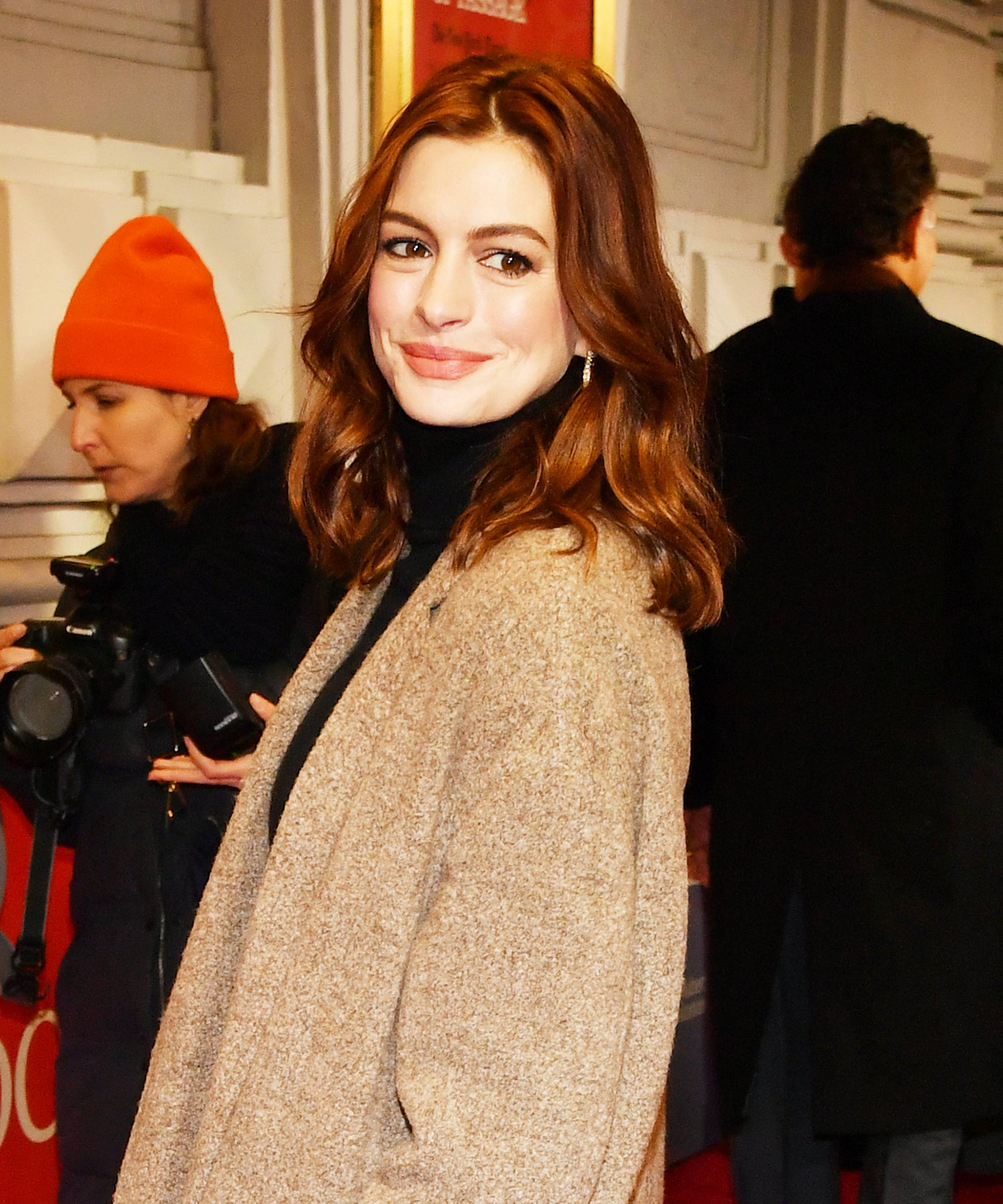 Anne Hathaway
The actress has since reverted to her natural dark-brown color — but we have to say, she styles a glossy red highlight (a transformation for her role in the upcoming film The Last Thing He Wanted in Puerto Rico) like she was born with it.
Photo: Slaven Vlasic/Getty Images.
Zoey Deutch
Deutch puts her golden-red hair in the trusted hands of colorist Tracey Cunningham, who knows a thing or two about blending blonde into red: In addition to working with the up-and-coming star, Cunningham has also been keeping Emma Stone's copper color fresh and glossy since Superbad. And the trend comes full-circle.
Click HERE to read more from Refinery29


Loading ...