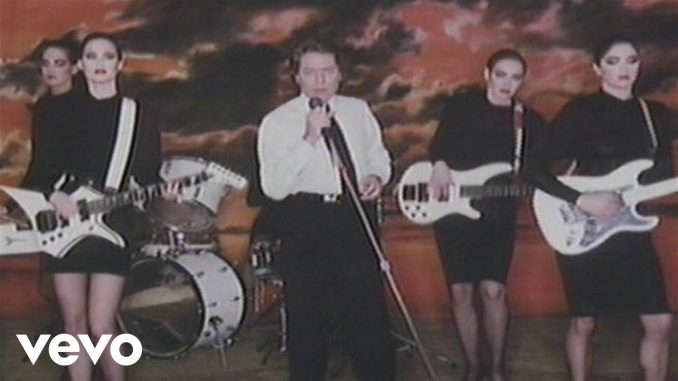 We've never been the type of women to go short, tight, shiny, and low-cut all at once — but don't think we're hitting the town in a muumuu either. For us, the sexiest dresses are ones that deliver your point with a wink rather than a slap and allows you to be your comfortable, real self. Because, really — what exactly is sexy about not being able to walk up the stairs, lean back in your seat, or go for seconds of dessert?
Before you begin the sultry search, check out our special set of guidelines — tips on how to steam things up without being too obvious. Mom would be so proud.

Forget The Heels — Our favorite trick to make an outfit feel more us is to wear it with a pair of boots and a cute little sock. It'll let them know that even though you're gussying up, you're not a different person.
Pixie Market Night Cat Dress, $199, available at Pixie Market.

With Body-Con, Go Long — Body-con dresses can be mega-intimidating, but if you're going to go tight, make sure the hemline is long. With strategic paneling and in a heavy-duty material, a body-con dress like this can be universally flattering.
Photo: Courtesy of Zara.

Woo 'Em With Subtle Details — You don't have to stick to a red, black, and nude color palette. While you may love this dress' quirky color combo, its fashion-forward shoulders, and its too-flattering bodice, your S.O. will notice those built-in bra straps and how that zipper goes all the way down. Basically, it's the best of both worlds!
Carven TWill Mini Dress, $590, available at Net-A-Porter.

Try An Arresting New Neckline — While the halter neck saw its heyday in the '90s, it's experiencing a resurgence of sorts — and for good reason! The neckline shows off your collarbone and shoulders and, importantly, will stay in place (can't say the same about deep Vs!).
Kristal's Limited Edition Holiday Dress, $500, available at Free People.

Show Skin Strategically — For most women, that area right below the sternum and above the belly is one of the few areas that doesn't expand with dinner. Take advantage of that magic spot and find a dress with a peekaboo cutout. It's an opportunity to show some typically unseen skin without having to constantly adjust.
Ibiza Silk Wrap Dress, $280, available at Nasty Gal.

Cover Up With Lace — You could cover toast in lace and instantly make it sexy. If you still want to wear sleeves and longer lengths, an all-over lace print or overlay will still get the point across.
Erin Fetherston Lace Dress, $225, available at Erin Fetherston.

Make Things Dramatic With A Split Skirt — There's nothing as eye-popping like a high-skirt slit. For a cut so arresting, make sure the rest of the dress is simple — no need to bash 'em over the head with your allure.
ASOS Petite Maxi Dress With Split, $70.16, available at ASOS.

Got A Sexy Print? Go Simple In Shape — Got a daring leopard print? A bold tiger print? Make sure the dress is in a simple silhouette so you don't look like you're auditioning for Real Housewives.
Photo: Courtesy of Shopbop

Back It Up — Hide a major surprise in the form of a backless dress. If you can get away with no bra, this is an opportunity to just go for it (feel free to let your partner know, too!). For those who need support, look for a dress with a cutout back that dips down to the bra strap.
Photo: Courtesy of Valentino.

Go For The Robert Palmer Look — Taking a leaf from the music video for "Addicted to Love" is one of our favorite tricks to class up a sexy dress. Wear it with dark lips, a dramatic eye, slicked-back hair, and a menswear item (like a blazer!).
Photo: Courtesy of Versace/Moda Operandi.

Create Movement With Fringe — Draw attention to yourself with every small leg shift, lean, or breath. Fringe's liquid movement can be captivating — just avoid wearing it with a flapper headband and a dark lip. Halloween's still nine months away!
Mango Fringed Dress, $149, available at Mango.
Click HERE to read more from Refinery29.