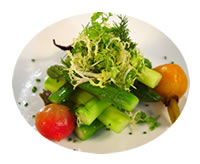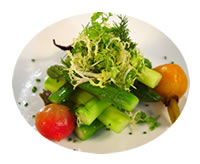 Artichoke Salad with Grand Padano Cheese
Ingredients:
2 raw artichokes, pared down to the hearts
1 tablespoon lemon juice
1/4 lb. Grana Padano, thinly sliced
3 tablespoons Olio Carli Extra Virgin Olive Oil
Directions:
1• Cut artichoke hearts into very thin lengthwise slices.
2• Sprinkle the artichoke slices with the lemon juice.
3• Combine with the other ingredients and toss.
Serves 4 to 6 people.