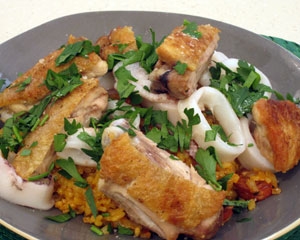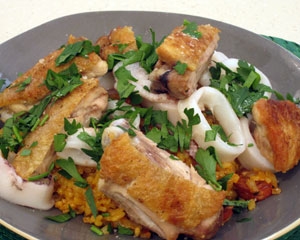 Chilled CuttleFish
Ingredients:
2 cuttlefish
1 tsp minced ginger
½ tsp minced garlic
4 tbsp soy sauce
3 tbsp vinegar
2 tbsp sugar
Directions:
Open cuttlefish and remove thin skin on both sides.
Slice cuttlefish into 2 inch strips. Score each strip on one side in crisscross pattern.
Drop cuttlefish in boiling water and cook for 5 minutes. Drain.
Mix remaining ingredients to form sauce.
Arrange cuttlefish on plate, pour sauce over them, chill and serve cold.