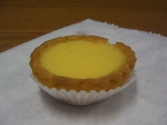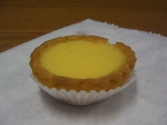 Sago and Pineapple Sweet
Ingredients:
12 oz canned pineapple
6 oz sago
3 cups boiling water
8 cups cold water
8 oz sugar
A few cherries for decoration
Directions:
Drain and dice the pineapple.
Soak, wash and simmer the sago in boiling water until transparent. Refresh under a running tap water to wash away the starch. Drain.
Bring the cold water to boil in a 4 quart saucepan. Add the sugar to simmer till dissolved. Pour in the sago and continue to simmer for 5 minutes. Turn off the heat and stir in the pineapple to mix evenly. Decorate with the cherries. Serve hot or cold in small bowls.