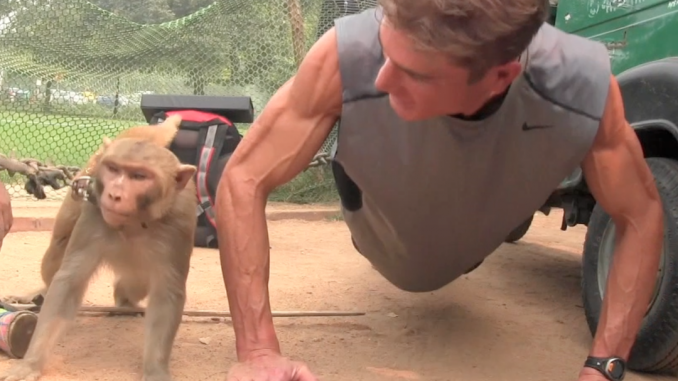 Want a way to add excitement, fun, and variety to your current exercise program? A good training buddy could be just the answer.
We all know the benefits of having a partner, friend, or teammate by our side to help us with a challenge. In a similar way, there are many advantages to having a companion on your fitness journeys.
Five Great Reasons To "Partner Up"
First, a good workout partner can add fun and motivation by giving you a friendly challenge. Why not make your next workout a game to see who can perform the best.
Second, a fun training buddy can add variety to your routine by showing you tricks and unique ways of exercise that you may not be familiar with. This will add fun and a new stimulus to your body which will give you new gains in fitness and keep you from doing the same old thing, which can lead to boredom and overuse problems.
Third, having someone train with you can provide an added sense of security; whether training in a gym or especially outdoors. It always helps to feel secure when you are working out. Also, some may feel a little insecure exercising in front of people, but feel much more comfortable when their friend is by their side.
Fourth, having a teammate can add a safety factor. Your partner can check your technique and spot you on difficult exercises. Many of us have had coaches do this, but your workout partner can also lend a helping hand.
Finally, you are much more likely to be on time and not skip a workout, when you know that your friend is waiting for you. This sense of accountability is a major reason many people hire personal trainers.
It is recommended to have a training partner with similar fitness goals and abilities. You also want to be with someone you enjoy being around. This way you can challenge each other equally and have fun doing it!
A training partner can bring out a certain magic that you may not experience exercising alone. Here is a special moment with my workout partner in Delhi, India.
You can see us in action at: