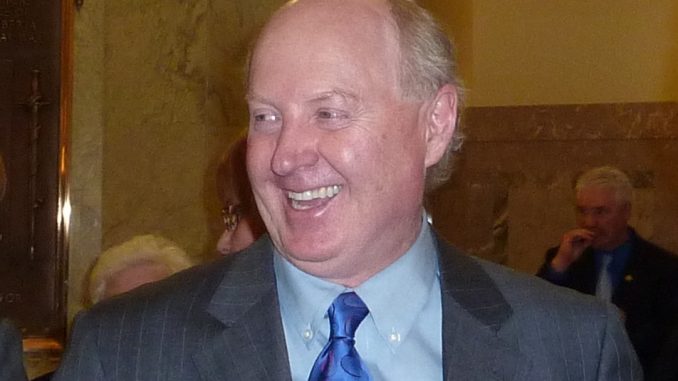 Municipal Affairs Minister Ken Hughes has announced to seek opinion of Albertans about whether they think he has the ability or the potential to be the next Progressive Conservative premier of the province. Explaining details of the new and unique move, Mr. Hughes alleged that within the next two weeks he will be paying attention to what Albertans think about his credentials for the job.

The task will be primarily conducted through a website set up by an "exploratory committee" established by him. During an interview, Mr. Hughes seemed to act like a candidate planning to be a part of the race to succeed Alison Redford. Mr. Hughes alleged that "leading Alberta is a serious business and I'm a serious business kind of person," adding that "an exploratory committee would address questions like: Am I the kind of leader they [Albertans] would want? Are they looking for someone who has demonstrated personal strength of character, team leadership skills, judgment about risk, common sense, the ability to listen, a frugal approach to money, a business builder who makes things happen, an ability to dream big and then deliver and someone who has not spent most of their last 15 years in and around politics."

However, the last statement in his interview seemed to be a tender shot at potential leadership candidates inside the PC caucus who have been in provincial politics for years. Mr. Hughes's major achievements in his career was a successful insurance brokerage firm he founded.