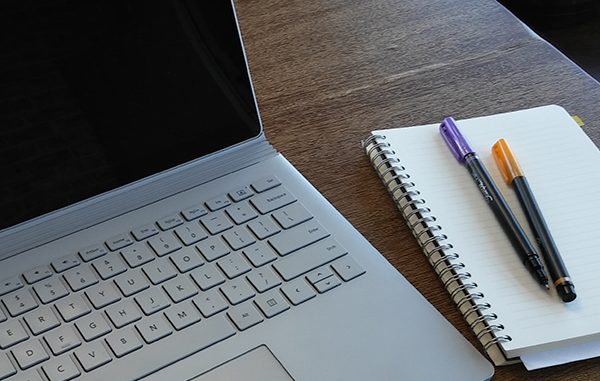 This article was last updated on May 31, 2022
Canada:

Oye! Times readers Get FREE $30 to spend on Amazon, Walmart…
USA:

Oye! Times readers Get FREE $30 to spend on Amazon, Walmart…Are you tasked with writing a critical analysis for a scientific report? Join us in this fantastic piece as we take you through 6 essential tips on analyzing a scientific research report.
You may come to a point in your career or academic life that you will be asked to write a critical analysis of a scientific research paper.
When this happens, you are expected to examine an article or a book to determine the facts, points mentioned, and the weight of the argument made by the original writer. This process may be extended and rigorous, but you can get it done quickly by taking the following steps offered by a team of highly qualified writers from CustomWritings – research paper service which delivers top-quality academic papers written to a customer's demands.
#1. Conduct a Critical Reading
It is vital that you read and study the research paper first to understand what it is talking about. Don't get caught trying to be smart by reading the title or abstract only and conclude that you have got a hint of what the entire paper contains.
This is very deceptive, and many students and scholars have made mistakes that way. Take time to get the author's line of argument. Is he arguing for or against an idea, a phenomenon? Why does the author feel that way and what solutions did the author proffer to the problems raised in the paper? These are critical areas you should look into.
Before you take any major writing step, you must first analyze the scientific report and understand the fundamental aspects of its argument. Although you can do this on your own, it's best to include a research partner and have a second opinion that would help you see things from a clear perspective.
If you are working on an academic project, you can reach out to your supervisor and have his opinion. You can ask questions to help clear your confusion if you have any and let your supervisor clearly state what is expected of you from the research analysis.
#2. Learn the Language of Science
To understand a scientific research paper, you may need to learn the meanings of some of the words used in science. Scientific papers are always full of jargon that only people who are genuinely in the field understand what the authors mean.
Take time to go through the technical terms used in the paper until you understand what they mean. It may take time on your part, but it is imperative if you want to conduct an objective, critical analysis of a scientific paper.
If you are already used to scientific terminologies in your friend, then you don't have much to worry about unless you are working on a different field of study.
Getting a knowledgeable partner in your field of study is another way to help you understand the terms used in the research work you are about to analyze.
#3. Compare Multiple Texts
It will be helpful if you can find relevant and published texts that discuss the same topic as the one you are analyzing. This will help you adopt a more critical approach than when you are assessing it using just a single source.
Multiple sources are useful in giving you a broader view of the topic and exposing the gaps, logical flaws, contradictions, and inconsistencies in work under scrutiny.
Carry out thorough research and find out the similarities and differences between other analyses done by other prominent researchers.  It will help you understand other writers perspective on the subject matter and give you a head-start on how to approach your work.
#4. Assess the Research Methods
If it is an empirical study, you can critically look at research methods and draw your conclusions based on specific criteria. Is the research design suitable for the topic? How effective is the data collection process? These are fundamental questions that will lead to accurate answers. The research methodology used by the author must be appropriate to the topic as well.
If you spot any flaw that would significantly affect your output, then you must consult other professionals in the field or have a word with your supervisor.
#5. Describe the Paper in Your Own Words
You need to take down notes in the process of analyzing the paper. Make an outline of the study and try to write a brief summary of what you have gathered from each step of your critical analysis.
Read the work thoroughly to get a perfect picture of what it entails and use your own words to document your findings. The best way to summarize another person's work is by carefully reading and understanding what they have written. There is no shortcut or substitute for this vital step in the critical analysis of a scientific research paper.
#6. Evaluate How Well the Author Conveys Meaning
Every work has its appeal to the reader. Try to find how well the writer conveys meaning to the audience or how readers view the action from an emotional point of view. In doing this, look for the emotional appeal made at work and how it evokes an emotional response too.
Find out if the author relied on logic and reason to change the minds of the reader. Check how credible or believable the entire work is to the reader.
Bottom Line
Writing a critical analysis for a scientific report will only be a difficult task if you ignore the right processes. The tips above give you a heads-up on how to handle your project.
You can publish this article on your website as long as you provide a link back to this page.