Although our best intentions are to approach every day as Earth Day, sometimes we need a reminder (and a little green-guidance) in order to lead more eco-conscious lives. In honor of supporting worldwide environmental protection every day, we're tackling an at-home sustainability step that's easy enough to practice in your sleep — and it all starts with making a more sustainable bed.
We rounded up the top sustainable companies that are redefining our concept of what trendy bedding looks and feels like; from the softest sheet sets made with chemical and cruelty-free manufacturing to partially biodegradable-fill comforters, certified-organic mattresses, fair-trade pillows, and more. The rise in direct-to-consumer bedding brands not only translates to higher quality goods for fairer prices but also to higher quality goods made with fairer environmental practices. In addition to premium eco-friendly products, many of these companies also partner with environmental-protection groups to promote social action, too — whether it's planting a tree per purchase, exploring alternative energy options, practicing people-first employee ethics and equal pay, or even just minimizing water consumption.
Scroll ahead to take a proactive step towards a more sustainable life, starting from the comfort of your own bed.
Promote your product line on a page similar to this. Contact matt at oyetimes.com for more details.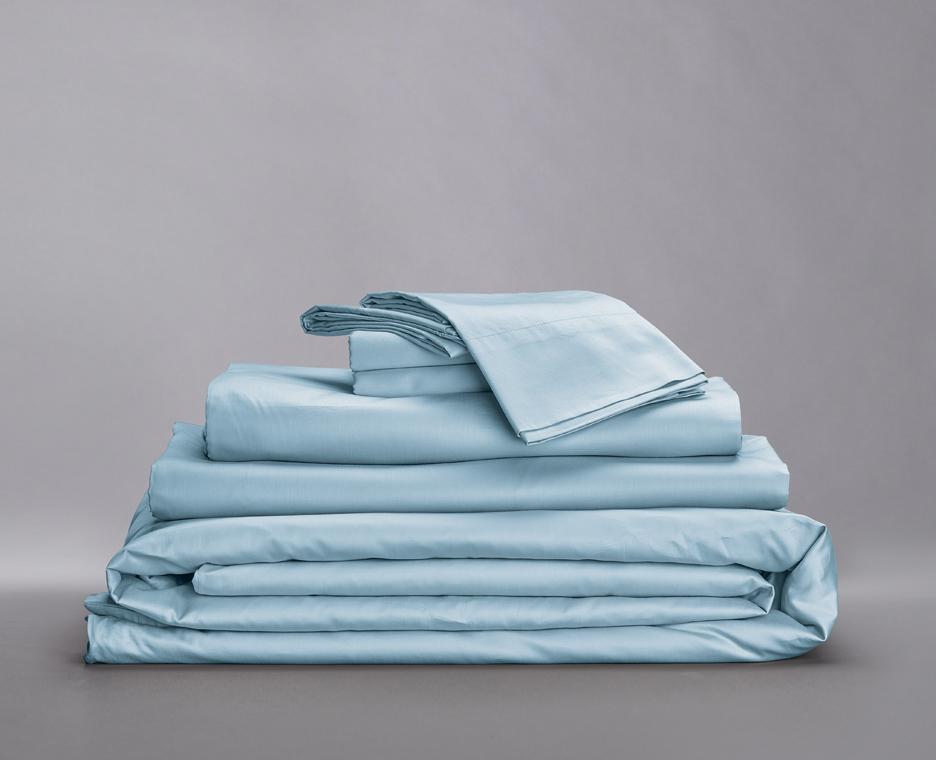 SÕL Organics
Touted as sustainable, organic, fair-trade, and transparent, SÕL Organics premium bedding is free of everything from pesticides to herbicides, child labor, and discrimination. The company's tagline of, "Making Ethical Luxury Affordable," with, "Equal pay for all," puts an appropriately comforting seal on its fine sateen to percale sheet bundles made from 100% organic and fair-trade-certified cotton.
Get 25% off all luxury organic bedding with code WINTER.
SOL Organics Classic Organic Bedding Bundle, $, available at SOL Organics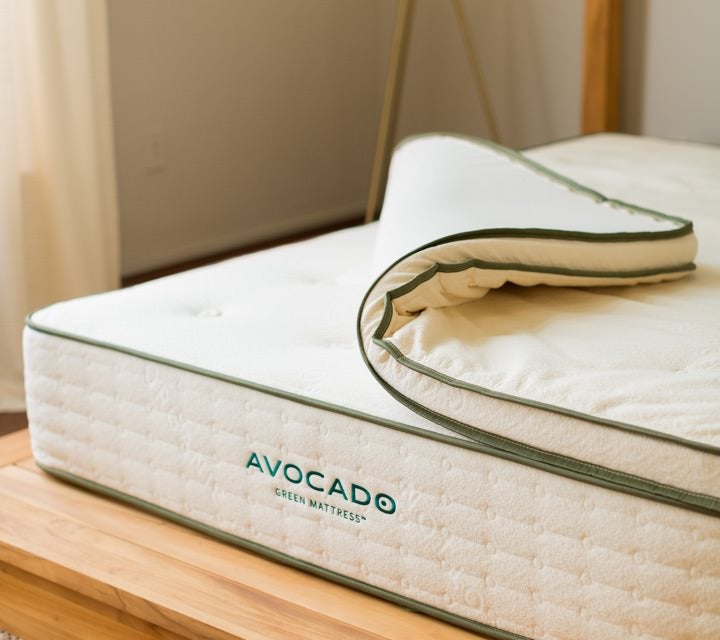 Avocado Mattress
This green-bedding brand specializes in handmade-in-California mattresses that are crafted from premium natural, non-toxic, and organic materials. Each product comes eco-approved with a GREENGUARD Gold certification by UL Environment for low emissions — and 1% of all revenue is donated to non-profit organizations with a focus on sustainability.
Avocado Green Mattress Topper, $, available at Avocado

Buffy
Buffy's super-soft pillows, comforters, and sheet sets are not only made from 100%-natural eucalyptus fibers, but they're also made with cruelty-free and earth-friendly practices — by sourcing recycled water bottles into its eco-friendly fill, the company keeps, "6,000,000 bottles," out of oceans and landfills along with saving, "50 bottles," and, "12 geese," per sustainably-crafted bedding essential.
New customers get $10 off their first order.
Buffy Cloud Pillow, $, available at Buffy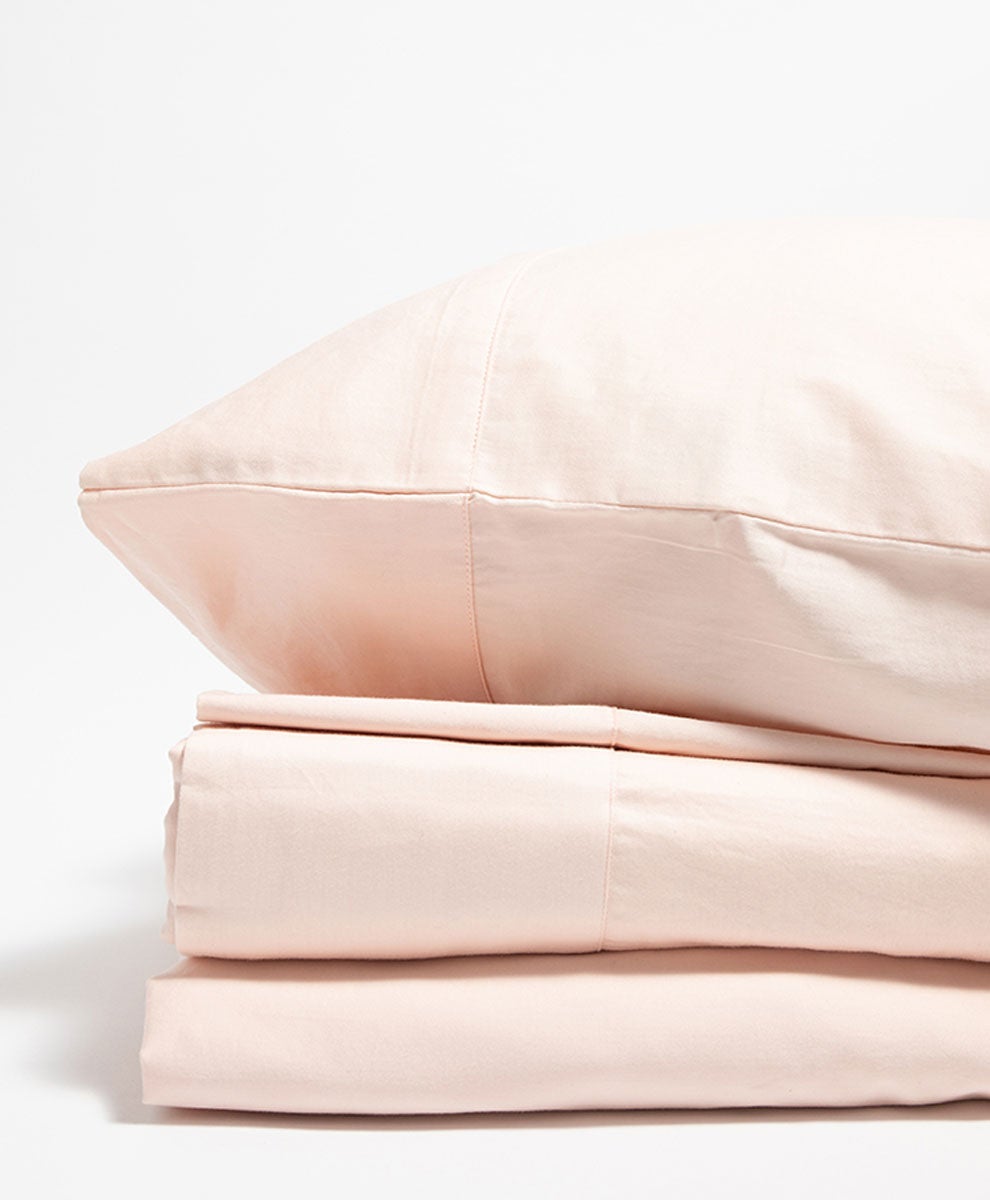 pact
This sustainable company sources only organic, fair-trade, and water-conservational materials for crafting its comfy fashion to bedding essentials. Plus, the site partners with Greenstory to inform customers of exact water amounts saved with each order (e.g. 419.7 gallons for this soft blush sheet set).
New customers can score 20% off their first order just by signing up via email.
PACT Room Service Sheet Set, $, available at PACT

Primary
Primary's goods are as its brand name suggests: simple but essential. The company offers ethically and sustainably-produced linen sheet sets, pillows, and comforters that are crafted from high-quality materials in soft colors through water and waste-efficient methods.
Primary the silver pillow, $, available at Primary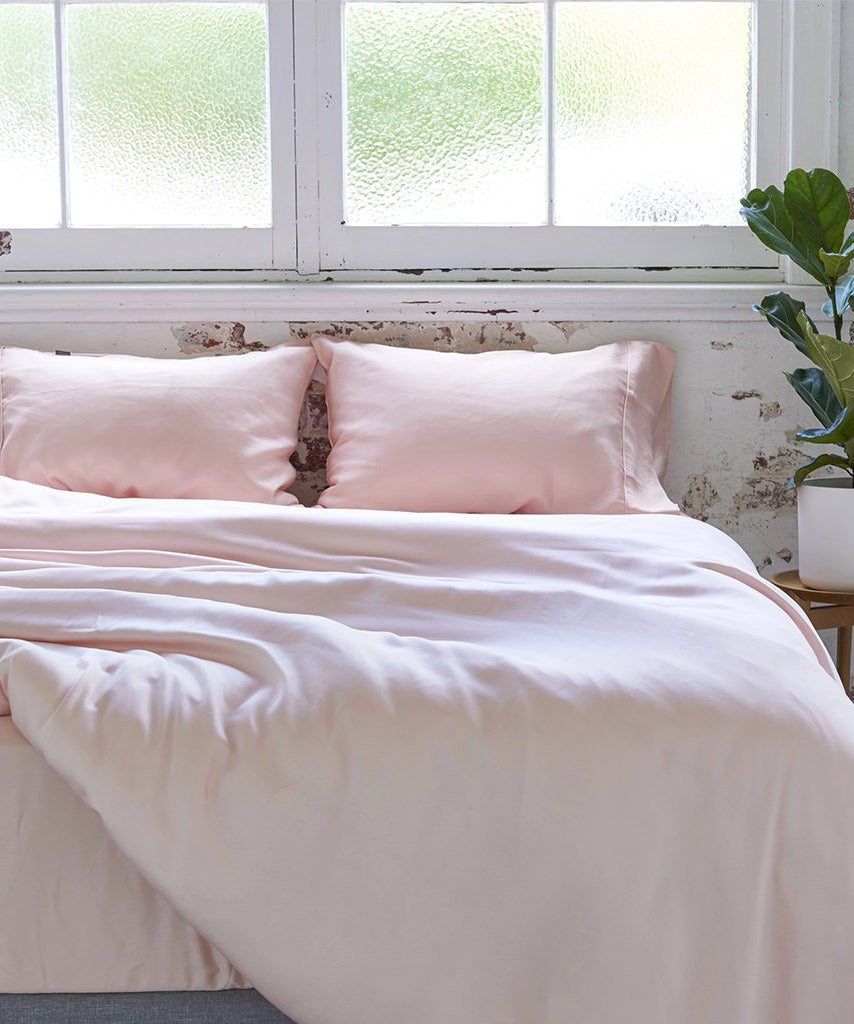 ettitude
This CleanBamboo company delivers on its founder's dream of creating bedding that is, "as soft as silk, as sustainable as hemp, as breathable as linen, but at the price of cotton." Each luxurious piece — from sheets to sleepwear and even bath essentials — is sustainably sourced, packaged, and partnered with wider charity efforts.
The site offers free shipping on U.S. orders over $50, plus a free 30-night sleep trial on all purchased products.
Ettitude Bamboo Lyocell Sheet Set, $, available at Ettitude

Parachute Home
If you're hunting for luxe decor, premium bath essentials, and bestselling bedding all in one place, Parachute has it covered with its sustainably sourced and socially responsible lineup. The premium DTC brand also partners with the United Nations' Nothing But Nets campaign that provides malaria-prevention nets to communities in need.
Parachute offers a 60-day trial on all purchased goods plus free U.S. shipping and returns.
Parachute Percale Sheet Set, $, available at Parachute

Nest
With a company goal of producing goods that are "eco-friendly and provide the highest quality sleep environment" Nest hits the sustainable-luxe bedding nail on the head. Each of the brand's organic products — from mattresses to sheets, pillows, comforters, and even weighted blankets — are USA-made and CertiPUR-US certified (i.e. tested for harmful chemicals).
Customers can save $300 on a mattress purchase or 10% off site-wide as part of the site's extended President's Day sale.
Nest Bedding Luxury Weighted Blanket, $, available at Nest Bedding

Gryphon
With the tagline, "Make Your Bed Your Happy Place," Gryphon delivers on luxuriously comfortable bedding you can feel good in and about — each of the brand's products (from sheets to pillowcases and duvet covers) is sustainably-sourced and crafted with environmentally and ethically-friendly practices from recycled and harmful chemical-free materials. Gryphon also claims to reduce water consumption in its production by an impressive, "51.94 million gallons of water year over year."
Gryphon Comfort Washed Sheet Set, $, available at Gryphon Home

Coyuchi
Founded 25 years ago in Northern California, this clean-living brand's focus on organic farming (i.e. 60% less carbon dioxide and greenhouse gas output than conventional farming) resulted in mindful processing of chemical-free fibers for the softest and most sustainable bedding that the company describes as, "healthier for the home, and healthier for all the elements we need to keep the Earth alive." The toxic dye, chemical, and softener-free goods range from apparel to bed, bath, and beyond essentials that are waste-efficient and luxuriously-comfortable.
The site is currently offering 20% off organic bedding basics and free shipping on orders over $300.
Coyuchi Organic Cotton Comforter, $, available at Coyuchi
Click HERE to read more from Refinery29


Loading ...