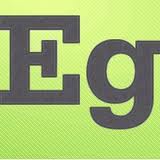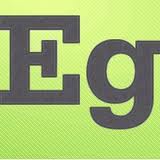 Adobe has released a preview version of a new development tool which permits the user to create Flash-like content using HTML5. What exactly does this mean? For the longest time now we have qualified web sites as spiffy and flashy based on the use of Adobe's Flash. Just about no other technology has managed to capture our attention with so much obvious eye candy. Anything relating to motion always seemed to be done in Flash and I've come to expect that any movie's official web site would be done using Adobe technology.
However, the game may be changing with the arrival of HTML 5 and the expectation that standards will have now managed to arrive at a point where they could deliver to the public what seems like old hat with Flash. The very fact that Adobe itself is releasing this preview version of their own development tool for HTML5 is an acknowledgement at some level that the company recognises the Web is changing and it has to change with it. Instead of focusing on proprietary software, it looks like Adobe is going to embrace open-standard HTML5 and get a jump on the future. Just imagine creating all those wonderful Flash-like effects without a plug-in, without relying on something proprietary.
According to reports, Adobe decided to release this pre-Beta version of their software in order to elicit feedback from the developer community as soon as possible. Considering that the standards for HTML5 are evolving, they see their software changing in order to keep up with both the demand of the users and the standards.
According to Adobe's FAQ:
What is Adobe Edge, and what does it do?
Edge is a new web motion and interaction design tool that allows designers to bring animated content to websites using standards like HTML and HTML5, JavaScript and CSS. It is currently in public preview and is designed to be powerful yet approachable and easy to use. Edge Preview is a complimentary download on Adobe Labs.
This is an early look at Edge, for evaluation and feedback that will help shape the features and future roadmap of Edge. Users are also encouraged to submit feature requests and report bugs.
Who should use the Edge Preview?
Edge is ideal for visual, web and interaction designers who want to energize their content for the web with movement and transitions. Edge Preview 1 focuses primarily on animation and motion, with upcoming previews featuring additional creative capabilities and functionality.
Is Edge Preview a standalone application?
Yes, Edge is a standalone software application that works independently of other tools. Graphics that are created using Adobe Illustator®, Adobe Fireworks® and Adobe Photoshop® can be added to your composition in Edge. HTML documents using CSS-based layouts created in products like Adobe Dreamweaver® can also be opened in Edge.
Uploaded by BusinessWire on Jul 31, 2011
Adobe Releases Early Preview of New HTML5 Web Motion and Interaction Design Tool
Adobe's Heidi Voltmer shares the news about the first Adobe Edge preview and Mark Anders shows off a demo of Adobe Edge. (Business Wire)
Final Word
Up to now, HTML was not robust enough to possibly match the beauty of Flash. As the standard comes into acceptance, browsers must race to be able to render it properly. On paper, it all looks very, very promising and the future could be less proprietary and more open-standard which would be a good thing for all of us.
References
Adobe Labs: Adobe Edge Preview
Adobe® Edge is a new web motion and interaction design tool that allows designers to bring animated content to websites, using web standards like HTML5, JavaScript, and CSS3.
Adobe Labs: Adobe Edge Preview Sample Files
To help you get started with Adobe® Edge Preview, please experiment with the sample animations below. Check back often as more sample files will be posted.
Wikipedia: HTML5
HTML5 is a language for structuring and presenting content for the World Wide Web, a core technology of the Internet. It is the fifth revision of the HTML standard (originally created in 1990 and most recently standardized as HTML4 in 1997) and as of July 2011 was still under development. Its core aims have been to improve the language with support for the latest multimedia while keeping it easily readable by humans and consistently understood by computers and devices (web browsers, parsers etc.). HTML5 is intended to subsume not only HTML4, but XHTML1 and DOM2HTML (particularly JavaScript) as well.
Click HERE to read more from William Belle
Article viewed at: Oye! Times at www.oyetimes.com