This article was last updated on April 16, 2022
Canada:

Oye! Times readers Get FREE $30 to spend on Amazon, Walmart…
USA:

Oye! Times readers Get FREE $30 to spend on Amazon, Walmart…Microsoft and Yahoo are selling political campaigns the ability to target voters online with tailored ads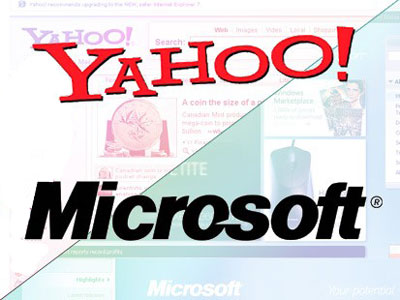 by Lois Beckett ProPublica – Yahoo and Microsoft are using names, Zip codes and other registration information that users provide when they sign up for free email and other services.
The Web giants provide users no notification that their information is being used for political targeting.
In one sense, campaigns are doing a more sophisticated version of what they've always done through the post office — sending political fliers to selected households. But the Internet allows for more subtle targeting. It relies not on email but on advertisements that surfers may not realize have been customized for them.
Campaigns use voters records to assemble lists of people they're trying to reach — for instance, "registered Republicans that have made a donation," Yahoo's director of sales Andy Cotten told ProPublica. Microsoft and Yahoo help campaigns find these people online and then send them tailored ads.
These messages don't just pop up in Yahoo Mail or Hotmail. Because Microsoft and Yahoo operate huge networks that provide advertising on some of the most popular web destinations, targeted ads can appear when a voter visits a swath of different sites.
Microsoft and Yahoo said they safeguard the privacy of their users and do not share their users' personal information directly with the campaigns. Both companies also said they do not see the campaigns' political data, because the match of voter names and registration data is done by a third company. They say the matching is done to target groups of similar voters, and not named individuals.
According to Microsoft, President Obama's re-election campaign has recently done this kind of targeting, and both national political parties have done so previously.
The marketing site ClickZ, the Wall Street Journal, Slate and others have previously noted the ability of campaigns to target online ads to specific groups of voters. But what has not been detailed is which companies are now making the targeting possible by providing users' personal information — and which have decided it's off-limits.
Google and Facebook told ProPublica they do not offer this kind of political matching service.
Google's privacy policy classifies political beliefs as "sensitive personal information," which should not be used for online ad targeting. Facebook does allow political campaigns to target political advertisements, but only on the basis of political beliefs reported by the users themselves, rather than information culled from their voting records.
Jules Polonetsky, a former chief privacy Officer at AOL, and now the director of the Future of Privacy Forum, said political targeting has grown more aggressive in recent years.
Polonetsky recalls conversations within the online ad industry about "not wanting to do things like targeting users based on donor history" because "all of that was considered far too sensitive and likely to alarm users and set off privacy concerns."
"Today, those barriers have been leapt over with abandon," he said.
Industry experts argue targeted advertising can help campaigns save money by advertising more efficiently, a factor that could level the playing field for smaller campaigns.
Privacy advocates note that there's no way to track what messages campaigns are showing to different targeted groups — or whether politicians may be pandering to different voters.
"Whenever a campaign or other big organization knows much more about you and your habits than you know about them, any voter is open to manipulation," said Chris Calabrese, the privacy lobbyist for the American Civil Liberties Union.
Neither president