You can publish this article on your website as long as you provide a link back to this page.
This article was last updated on April 16, 2022
You can try the Windows 8 look-and-feel preview of Office free until it ships in 2013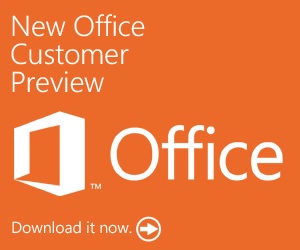 After weeks of anticipation, Microsoft has released a Customer Preview of the next MS Office, called Office 2013.
The Office 2013 Customer Preview is free, looks like Windows 8 Metro, integrates with Windows 8, and makes Office more of a Cloud application than ever before.
The Windows 8 integration is big, of course, since Windows 8 is expected to launch in October and will become the dominant operating system for computes in the next few years. I predict Windows 8 will be on half a billion computers by the end of 2013.
The Cloud and Office 2013
The really big innovation in Office 2013 is that it uses the Cloud with SkyDrive to deliver Office and your documents where ever you go.
The Cloud is just a term for remote storage of files, data and programs that companies like Amazon, Apple, Google and now Microsoft want us to adopt. Most of us are using the Cloud when we store our Gmail on Google's servers, use programs that are hosted by Amazon.com without realizing it, load pictures on Facebook and videos on YouTube or use Apple's Cloud services for storing our music.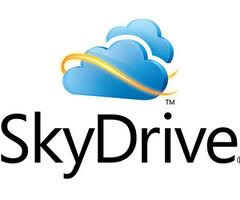 We are no longer tied to desks and office or home networks with cables. We have smart phones that are really miniature computers. We also have laptops and tablets that do many of the things our desktops do.
What we need is access to our files – Word and Excel documents, email, calendars, photographs from where ever we go, without the hassle of syncing up to keep things organized.
In my case, I am on the go this summer and need to get access to stories, research and photographs that are on my main computer at home from wherever I land. I put them on Microsoft SkyDrive, which is their consumer Cloud service. Now I can load new photos on the road and they will be in Charlottetown when I get back. SkyDrive is a hybrid Cloud service since the files exist on your computers and in the Cloud. SkyDrive sync's them automatically in the background.
I can also retrieve archival photos that might be needed for a story, like the one yesterday on the drought on PEI. All of the photographs in the story Charlottetown and PEI facing dry hot summer had been stored on the Cloud.
When the programs and data are Cloud based, somebody else's server is doing that over the internet or 3G/4G cell phone connection. More and more of what we do is mobile so Cloud services in MS Office 2013 are important.
The Cloud is not free.The first 7 GB of Microsoft SkyDrive is free and the price scales up to $100 annually for 100 GB, about half of what Apple charges.
Free Office 2013 Consumer Preview
The Consumer Preview is free for probably 10 to 12 months, or 60 days after Microsoft launches the official Office 2013 product. If you don't buy a license to the launched product, save you data because with a Cloud based system they have the storage and when you don't pay, they have the right to delete it.
Although the details were not announced, it is likely Office 2013 will merge with Office 365 to become a software service that is charged monthly, now about $7 a month. If you upgrade Office every 3 years, the Office 365 Cloud is about the same cost.
This is the downside to the Cloud – your data can be lost to you without a secure backup system or if you lose your password.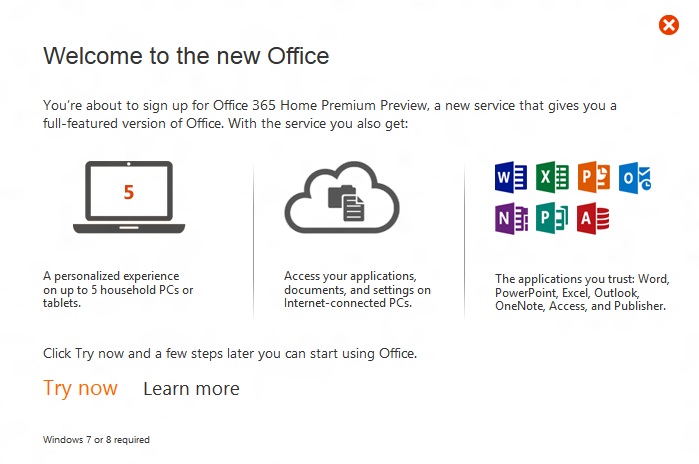 The Consumer Preview is a little confusing at first because you need to sign up for Office 365 Home Premium Preview, which is a 5 computer version for home use. That number of licenses should be enough for most people. Other versions are targeted to businesses with 10 and up computers. You will need Windows 7 or 8 to use Office 2013.
Microsoft lists the features of Office 365 Home Premium Preview,
Best for families who want Office on up to 5 household PCs or tablets

Sign in to your Office account for full access to services, including:
A personalized Office experience on up to 5 PCs or tablets.
Powerful new versions of Word, Excel, PowerPoint, Outlook, OneNote, Publisher, and Access.
Streaming full versions of Office applications with Office on Demand (PC running Windows 7 or 8 and Internet connection required).
If you're also trying Windows 8 Release Preview, be sure to check out the OneNote Preview in the Windows Store. Keep your notes, pictures, voice memos, and web pages in one easy to access place so you have them when you need them.
Coming soon, with the full release of Office 365 Home Premium:

Talk to anyone using Skype, including 60 minutes of free international calls every month to landlines in over 40 countries and to cell phones in 7 countries. (Skype account required. Excludes special, premium and non-geographic numbers.)
Get an additional 20 GB of SkyDrive online storage for easy access and sharing of your documents.
Office for Mac
It all looks pretty good but I would not recommend you throw out Office for Office 2013. It is a beta and you can lose data. The Office 2013 client seems to be a resource hog and is slowing down this Intel 9300 processor with 8 MB of RAM and Windows 8. Outlook does not have enough resources to work.
Next week I will test Office 2013 on a more recent and powerful computer. An interesting exercise will be to convert Outlook 2010 data files. If contacts, calendars, mail and tasks can't be converted, that would be a serious problem.
By Stephen Pate, NJN Network