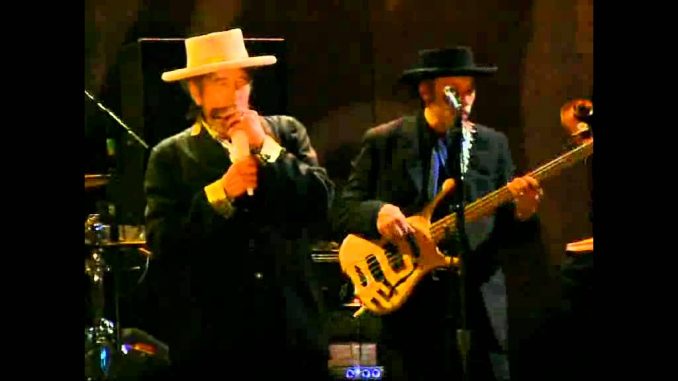 Now available for pre-order – Dylan will release studio album of new material marking 50th year in music business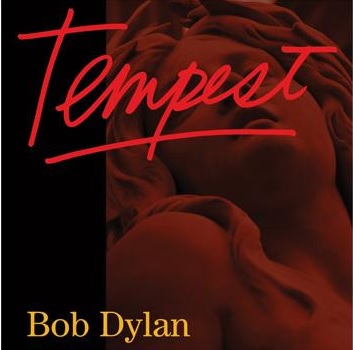 Columbia Records announced today that Bob Dylan's new studio album, Tempest, will be released on September 11, 2012.
Featuring ten new and original Bob Dylan songs, the release of Tempest coincides with the 50th Anniversary of the artist's self-titled 1962 debut album.
This year is also the 100th Birthday of Woody Guthrie, one of Dylan's major inspirations as a singer songwriter with a social conscience. Dylan is still living on the road like he role model Guthrie.
Dylan is currently touring on the Never Ending Tour. Recently his band rehearsed the new album for a week in New York. He will begin performing the new material in September.

"Ballad of a Thin Man" Hammersmith UK 2011
Pre-Order
Tempest is available for pre-order now on iTunes and Amazon. The new album was produced by Jack Frost, Bob Dylan's alias as a producer. It is the 35th studio set from Bob Dylan, and follows 2009's worldwide best-seller, 'Together Through Life'.
Song List from Tempest
Duquesne Whistle
Soon After Midnight
Narrow Way
Long and Wasted Years
Pay In Blood
Scarlet Town
Early Roman Kings
Tin Angel
Tempest
Roll On John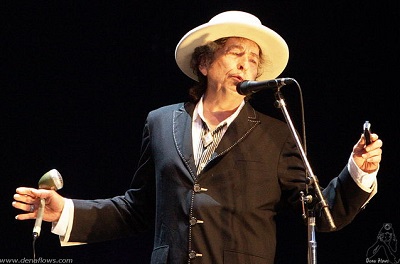 Bob Dylan's four previous studio albums have been universally hailed as among the best of his storied career, achieving new levels of commercial success and critical acclaim for the artist.
Bob Dylan at 70 continues to be one of the most widely known and influential artists in the world.
The Platinum-selling 'Time Out Of Mind' from 1997 earned multiple Grammy Awards, including Album Of The Year, while 'Love and Theft' continued Dylan's Platinum streak and earned several Grammy nominations and a statue for Best Contemporary Folk album.
'Modern Times', released in 2006, became one of the artist's most popular albums, selling more than 2.5 million copies worldwide and earning Dylan two more Grammys.
'Together Through Life' became the artist's first album to debut at #1 in both the U.S. and the UK, as well as in five other countries, on its way to surpassing sales of one million copies.
Those four releases fell within a 12-year creative span that also included the recording of an Oscar- and Golden Globe-winning composition, "Things Have Changed," from the film Wonder Boys, in 2001; a worldwide best-selling memoir, Chronicles Vol. 1, which spent 19 weeks on the New York Times Best Seller List, in 2004, and a Martin Scorsese-directed documentary, No Direction Home, in 2005. Bob Dylan also released his first collection of holiday standards, Christmas In The Heart, in 2009, with all of the artist's royalties from that album being donated to hunger charities around the world.
This year, Bob Dylan was the recipient of the Presidential Medal of Freedom, the country's highest civilian honor. He was awarded a special Pulitzer Prize in 2008 for "his profound impact on popular music and American culture, marked by lyrical compositions of extraordinary poetic power." He was also the recipient of the French Commandeur des Arts et des Lettres in 1990, Sweden's Polar Music Award in 2000 and several Doctorates including the University of St. Andrews and Princeton University as well as numerous other honors.
Tempest is available for pre-order now on iTunes and Amazon.
By Stephen Pate, NJN Network
Pre-Orders