Microsoft will be shipping Surface RT tablets to arrive by Windows 8 launch date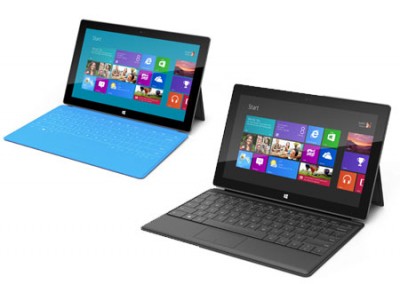 Now taking pre-orders from $499 to $699 Microsoft is promising delivery by October 26th in the US.
The pricing is right up against the iPad at $499 to start. However, Microsoft is offering a 32 GB tablet at that price compared with only 16 GB in the Apple iPad. There are plenty of other feature differentiators to add value to the Microsoft Surface RT.
The 64 GB model comes with a cover for $699. There are two cover options – Surface Touch, which is the thin membrane keyboard and slightly thicker Surface Type Cover, with real keys.
The Surface Touch Cover comes in White, Red, Cyan, Magenta and Black but only Cyan in some countries like Canada.
MS Office Home and Student 2013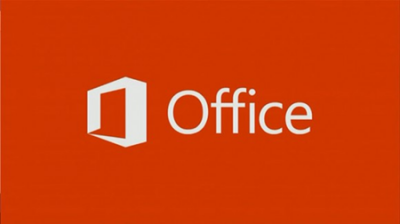 The Microsoft Surface RT comes with Microsoft Office Home and Student 2013 bundled in.
That's a $140 value included in the same price as the Surface.
MS Office is the most widely used application for word processing and spreadsheets with more than 90% of the market.
Apple's iPad can't run Office which is the big dis-advantage for business users and anyone who uses Office for personal use.
With Office RT you can use the same software on all your computers, sharing documents without conversion.
Even better, Surface RT comes with SkyDrive which puts the documents on the cloud making them available at the office, at home and on the road.
Office Home and Student 2013 does not include Outlook which seems like a serious omission. Outlook is a complex program for mail, calendaring and contacts that we rely upon.
NVIDIA T30 ARM Processor
What's truly unique is that this is the first version of Windows to run on non-Intel processors. The Surface RT uses an NVIDIA T30 running at 1.4 GHz with 4 cores.
This is the first non-Intel processor and only runs applications that have been designed and compiled for the Surface, like the Apple iPad which can only use apps built for the iPad.
Apple is said to have more than 500,00 iPad apps. Microsoft has somewhere in the neighborhood of 10,000 at this point but say they have more than 100,000 coming soon.
Apps drive the tablet market. It's hard to guess how consumers will react. For people who want a tablet to extend work away from the office, the Surface RT is the best choice, excepting the Windows Surface Pro which will be based on an Intel processor.
If you are hooked on Apple's iPad apps, the Surface RT might be less appealing.
Wi-Fi, Cameras and Ports
The Surface RT has Wi-Fi (802.11a/b/g/n) and Bluetooth 4.0 technology.
The battery is supposed to last "up to 8 hours mixed activity" and have a "7-15 days idle life."
The Surface has front and rear facing 720p HD cameras and two microphones, presumably for video conferencing, pretty standard.
Unlike the iPad, the Surface has a real USB 2.0 port, microSDXC card reader and HD video out port. The video port adapter is a $39 option.
Other options include the $119 to $129 keyboards, a $40 surface power supply, a $40 HD Digital AV Adapter, and a $40 VGA (video) adapter.
Specifications
OS | Windows RT, Microsoft Office Home and Student 2013 RT Preview
EXTERIOR | Dimensions: 10.81 x 6.77 x 0.37 in • Weight: Less than 1.5 lbs • Casing: VaporMg • Color: Dark Titanium • Physical buttons: Volume, Power
STORAGE | 32 GB • 64 GB
DISPLAY | Screen: 10.6&Prime ClearType HD Display • Resolution: 1366 x768 • Aspect Ratio: 16:9 (widescreen) • Touch: 5-point multi-touchCPU |
Chip: NVIDIA T30 • System memory: 2 GB RAM
WIRELESS | Wireless: Wi-Fi (802.11a/b/g/n) • Bluetooth 4.0 technology
BATTERY | Up to 8 hours mixed activity • 7-15 days idle life
CAMERAS | Two 720p HD cameras, front and rear-facing
VIDEO | Two microphones
AUDIO | Stereo speakers
PORTS | Full-size USB 2.0 • microSDXC card reader • Headphone jack • HD video out port • Cover port
SENSORS | Ambient light sensor • Accelerometer • Gyroscope • Magnetometer
WARRANTY | 1-year limited hardware warranty
APPS (included) | Mail • Messaging • Word • Power Point • Excel • OneNote • SkyDrive • Internet Explorer 10 • Bing • Music • Video • Games • and more.
BLACK TOUCH COVER
DIMENSIONS | 7.4 x 11.0 in • 3 mm thin
WEIGHT | 0.46 lbs
COLOR | Black • Additional colors (White, Cyan) sold separately
KEYS | Activation: Pressure-sensing input • Layout: QWERTY
INTERFACE | Magnetic
SENSORS | Accelerometer
WARRANTY | 1-year limited hardware warranty
By Stephen Pate, NJN Network