Samsung #TheNextBigThing for the Superbowl steals the iPhone's cool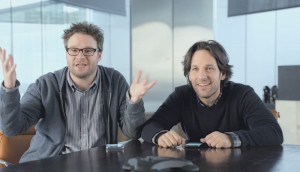 Samsung has to be ready with a new phone.
They have revived last year's "The Next Big Thing" theme in 2-minute hilarious Super Bowl ad.
Seth Rogen and Paul Rudd pitch ad ideas to represent "The Next Big Thing" probably the Galaxy 4
Each guy compete's for the spot to get upstaged by NBA MVP LeBron James.
Share your favorite moment on Twitter using #TheNextBigThing.