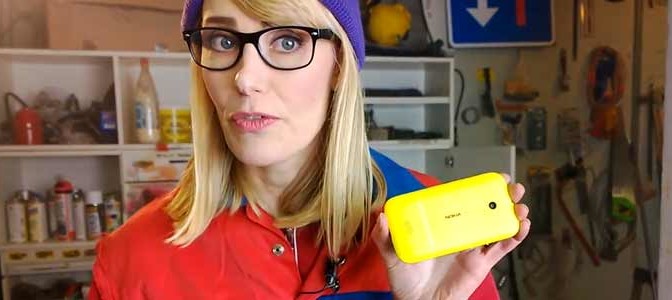 Is it possible to make phone covers from old CDs? Find out! This film was shot entirely with the Nokia Lumia 1020.
Hmmm, you may want to try this…or not.
Maybe you aren't that adventurous. Then just sign up for a free Nokia Lumia 1020 NOKIA PD-95G CAMERA GRIP when you buy a Lumia 1020. Offer expires January 23rd, 2014.