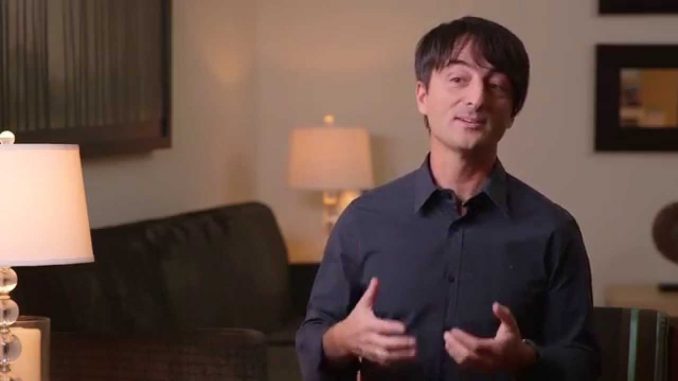 Microsoft promotes Windows 10 as free universal operating system with Cortana and new graphical Office
By Stephen Pate – Windows 10 will be the Windows promised with Windows 8 – one version of Windows across all devices with an emphasis on mobile.
Along with several new features, Microsoft is pitching Windows touch experience over again to 1.5 billion active users with a new free upgrade policy. That has to hurt their bottom line but who knows?
The release date is still sometime on 2015 and there will be plenty of features dropped and new ones added as Windows 10 gets closer to release. The core will be one operating system across all devices from small phones to big screen desktops.
Will it be cool, great, awesome and all those superlatives? Probably. It still is a computer operating system that neither makes coffee in the morning nor performs heart surgery.
Microsoft – Windows 10 is the first step to an era of more personal computing. This vision framed our work on Windows 10, where we are moving Windows from its heritage of enabling a single device – the PC – to a world that is more mobile, natural and grounded in trust.
Delivering Windows as a Service and a Free Upgrade to Windows 10
Microsoft announced a free upgrade for Windows 10 will be available for "customers running Windows 7, Windows 8.1, and Windows Phone 8.1 who upgrade in the first year after launch." The catch is if you delay and don't upgrade it will cost you later.
Once a Windows device is upgraded to Windows 10, Microsoft "keep it current for the supported lifetime of the device" – at no additional charge.
Microsoft will deliver new features when they're ready, not waiting for the next major release in other words Windows as a Service.
Version numbers for Windows will disappear. That will take all the fun away from Apple with OS X Leopard, Lion, Cheetah, Snow Mountain etc.
Business customers will be encouraged to current with Windows 10 Update, which may or may not be popular with companies worried about frequent changes to the operating system.
New Windows 10 Experiences

The Windows Insider Program launched September 2014 has 1.7 million members who have been providing feedback on Windows 10. This has generally worked although Microsoft has shown it will ignore the consensus view.
Some of the new features are –
Cortana, Microsoft's personal digital assistant on the PC, tablet, and phone
Think of Apple's SIRI with a difference. "Cortana learns your preferences to provide relevant recommendations, fast access to information, and important reminders. Interaction is natural and easy via talking or typing." In practice personal assistants have low utility as of yet. I've turned off both SIRI and Cortana since they are both annoying gadgets.

Uniform Windows 10 for phones and tablets –
Windows 10 will look the same on all small screen mobile devices, a bonus for Surface owners since it's interface is less than ideal.

A new web experience for Windows 10
"Project Spartan" is Microsoft's next generation browser with "greater interoperability, reliability and discoverability, with a new look and feel built just for Windows 10. Advanced features include the ability to annotate by keyboard or pen directly on the webpage and easily share with friends, a reading view that is distraction free, displaying the article in a simplified layout for a great reading experience for Web articles online and offline, and the integration of Cortana for finding and doing things online faster."

Not to be cynical but users of the Windows 8.1 IE 11 can only hope and pray for a stable environment not a fancier one.
Office universal apps on Windows 10
Touch Office will arrive with Windows 10. For desktop users, the new touch versions are reduced feature versions that lack some pretty useful features. Using Office on an iPad is interesting but not as productive as on a desktop.

Universal applications with Windows 10
New applications with will be "consistent across the device continuum, for Photos, Videos, Music, Maps, People & Messaging, and Mail & Calendar."

Xbox Live and the new Xbox App to the Desktop
"Xbox on Windows 10 lets gamers access the best of the expansive Xbox Live gaming network on both Windows 10 PCs and Xbox One."
Microsoft has a major game business which appeals to gamers. Unfortunately, non-gamers get lumped in with the shoot-em-up crowd. Microsoft has dropped the ball on the music and video experience by focusing on Xbox. Looks like more of the same as Apple iTunes fans leave Windows mobile for their beloved iTunes library and music/video experience.

Continuum Mode: On 2in1 devices, Windows 10 will move easily between keyboard/mouse and touch/tablet as it detects the transition and conveniently switches to the new mode.