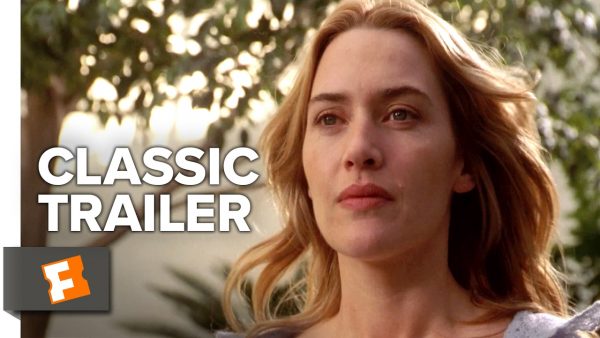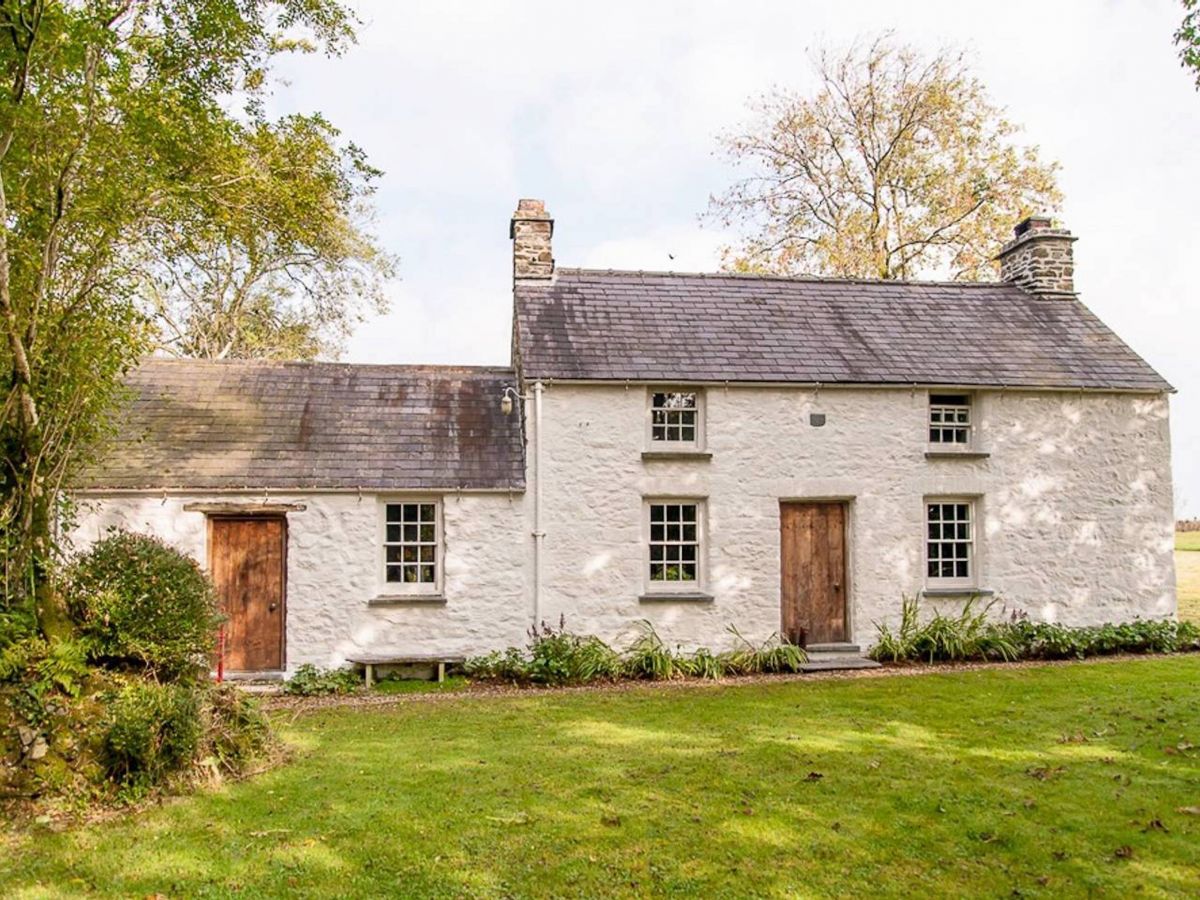 Some stay home for the holidays, while others prefer to flee for a little trip away. This year, instead of leaving cold weather behind for tropical vacations on the beach, we're envisioning an escape to a charming countryside oasis — specifically, one that mirrors Iris Simpkins' (played by the luminous Kate Winslet) abode in seasonal film favorite, The Holiday. For those unfamiliar with this VIP piece of festive movie gold, Winslet's character lives in a cozy cottage that's nestled into the picturesque English countryside and swaps home with L.A.-living Cameron Diaz's character over the holidays.
Since we can't actually home swap with Winslet IRL, we turned to Airbnb for the next best thing — or, the next 17 best things — that met our The Holiday's Rosehill Cottage criteria. After hunting through hundreds of listings across the country (and the world), we pulled out the best bookings that covered some, if not all, of the following checklist: exposed wooden beams, working fireplaces, stone walls, floor to ceiling bookshelves, slanted roofs, baths, and an overall air of festive-whimsy.
So if you're feeling restless during the holidays, scroll on to plan your ideal seasonal escape — whether that's a boho Tennessee bungalow or an underground Washington State earth house. Each Airbnb rental ahead is filled with its own dose of unique charm, from Parisian riverside apartments to real-life English countryside cottages…The only thing we can't promise is a surprise visit from Jude Law.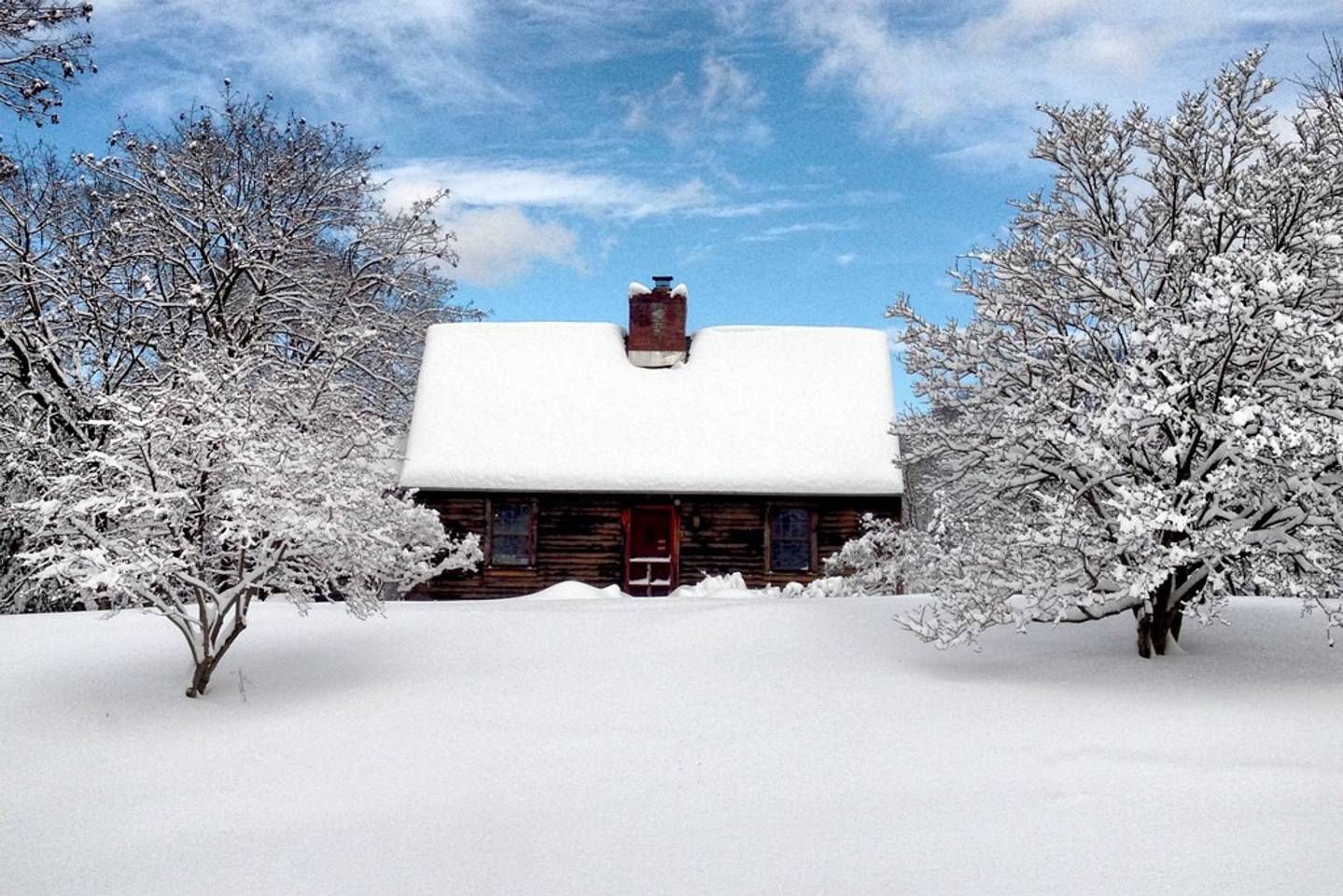 Modern-Boho Cottage
"Our modern-boho home is a cozy den, perfect for small families, friends or couples. Warm up by the fire, read in the hammock & soak in the deep tub under the skylights. Roast marshmallows at the fire pit or walk to Tivoli for lattes, drinks and farm-to-table meals."
Location: Tivoli, New York
Sleeps: 4
Price Per Night: $200
Photo: Courtesy of Airbnb.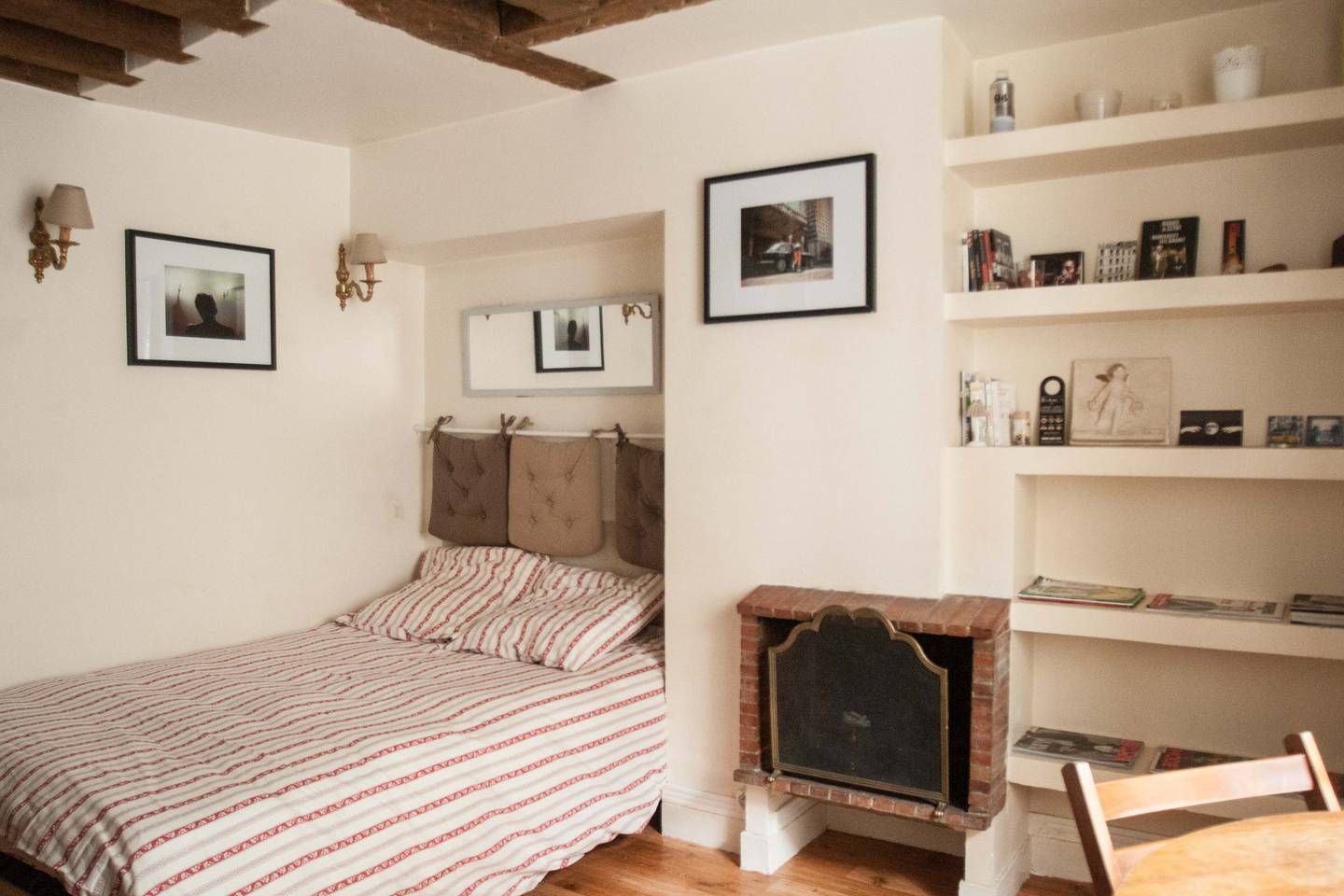 Saint Germain Apartment
"…authentic little spot right in the heart of chic and artistic Paris. Nestled among the most chic and bohemian neighborhoods, Saint Germain makes itself known both day and night."
Location: Paris, France
Sleeps: 2
Price Per Night: $110

Silo Studio Cottage
"Charming and romantic,' Round' Cottage on the Santarella Estate in the Berkshires in Western Massachusetts. Formerly, the cottage was sculptor Henry Hudson Kitson's summer studio on the Santarella Estate. The two-story cottage has a charming bedroom with 35 foot high conical ceiling with canopied bed upstairs with views through massive, multi-paned 'mill windows' to the trees and sky and out to the lily pond. The downstairs sitting room looks out on the babbling brook and lovely gardens."
Location: Berkshires, Western Massachusetts
Sleeps: 2
Price Per Night: $225
Photo: Courtesy of Airbnb.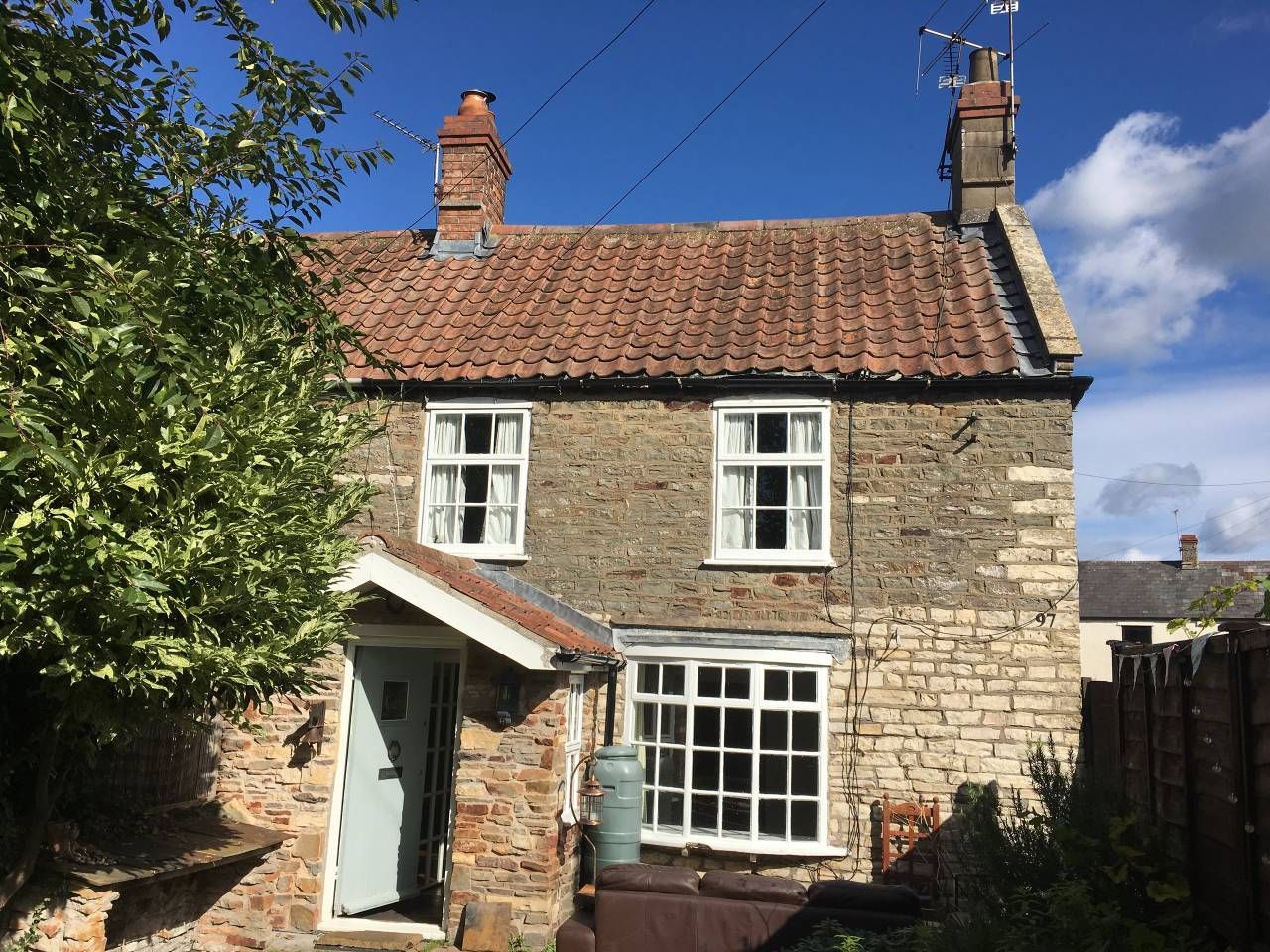 "The cottage has recently undergone a large renovation (Nov 18) The living room has a wonderful floor to ceiling fireplace with wood burner. Perfect for cosy evenings in…This little railway workers cottage was constructed in the 1830's for the Employees of the Bristol to Bath railway. It was constructed using recycled stones from the discarded buildings around it."
Location: Oldland Common, United Kingdom
Sleeps: 4
Price Per Night: $71
Photo: Courtesy of Airbnb.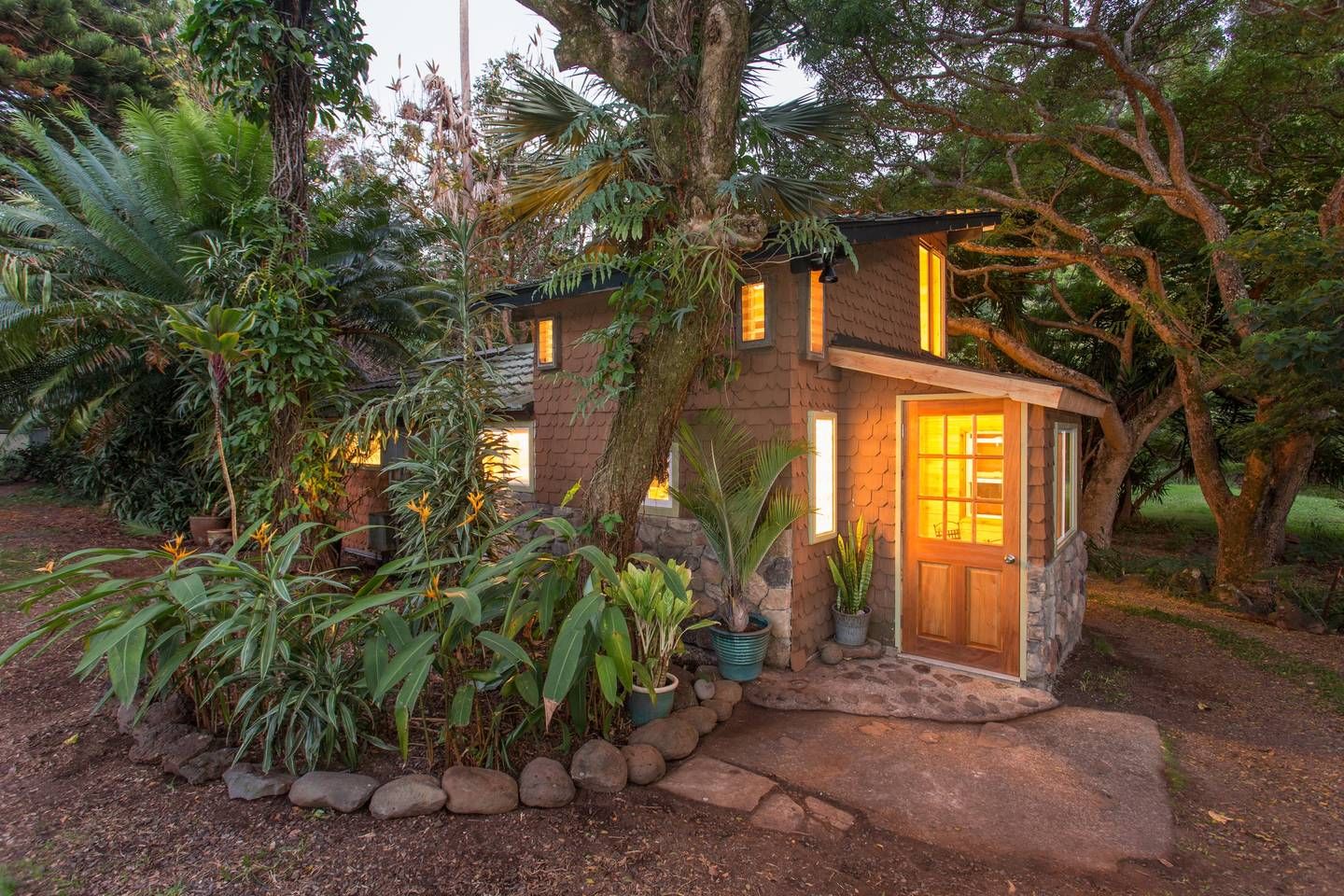 Garden Gingerbread House
" Romantic hideaway! This property has the lush beauty and privacy of Hana, without the drive! Only 15-20 minutes to the airport, 10 minutes to beaches, 2 minutes to restaurants and shops…on a private gated property with organic nursery."
Location: Maui, Hawaii
Sleeps: 2
Price Per Night: $175
Photo: Courtesy of Airbnb.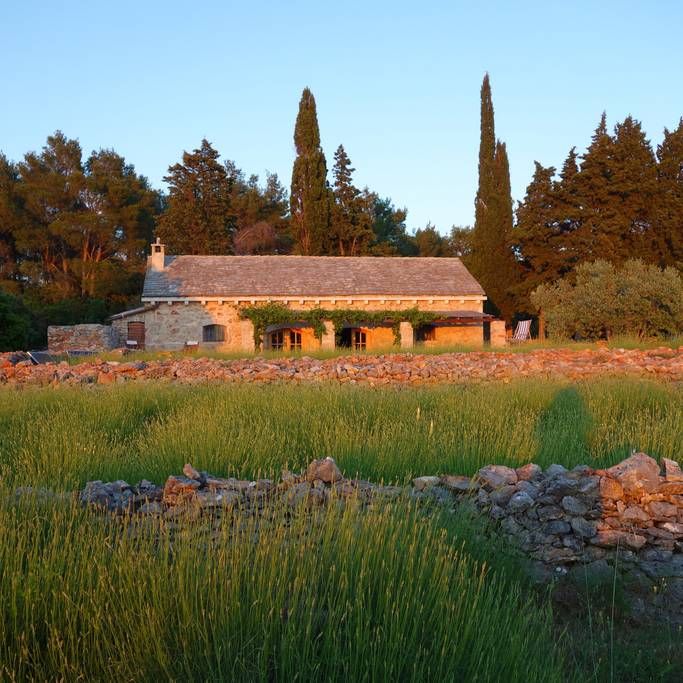 Etno-Eco Village House
"One of the hidden treasure of Hvar and the most authentic village on the island is the abandoned shepherd's village of Humac. We are delighted to offer one of the most unique accommodations in Croatia, in the newly renovated house with amazing views. Our house is located 10 km east of Jelsa, at the entrance to the eco-ethno village Humac and it takes only 10 minutes by car on newly renovated road to Jelsa. The beautiful beaches on the north side of island are also 10 minutes away by car."
Location: Humac, Croatia
Sleeps: 7
Price Per Night: $56
Photo: Courtesy of Airbnb.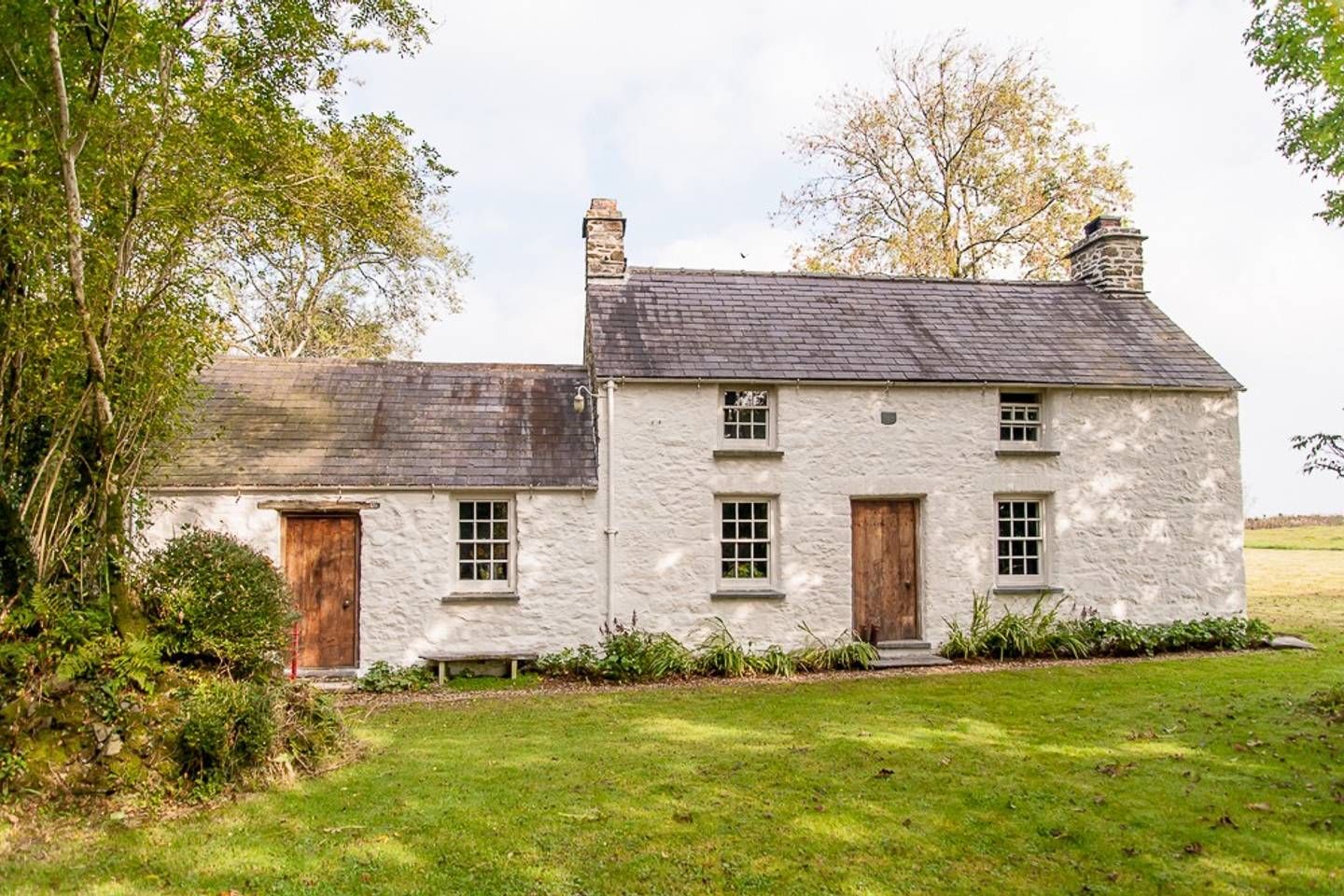 Traditional Welsh Cottage
"…described by Alain de Botton as 'a meticulous recreation of an ancient farmhouse cottage, and ideal for anyone who wants to return to a vision of rural simplicity and rustic charm.' As seen in World of Interiors and named by Sally Shalam as one of the 'Top 10 stays of the decade'. Escape the crowds and enjoy a romantic retreat in this rustic cottage. Set in the peace and tranquility of rural Carmarthenshire within easy reach of both Pembrokeshire & Cardiganshire beaches…"
Location: Carmarthen, United Kingdom
Sleeps: 4
Price Per Night: $39
Photo: Courtesy of Airbnb.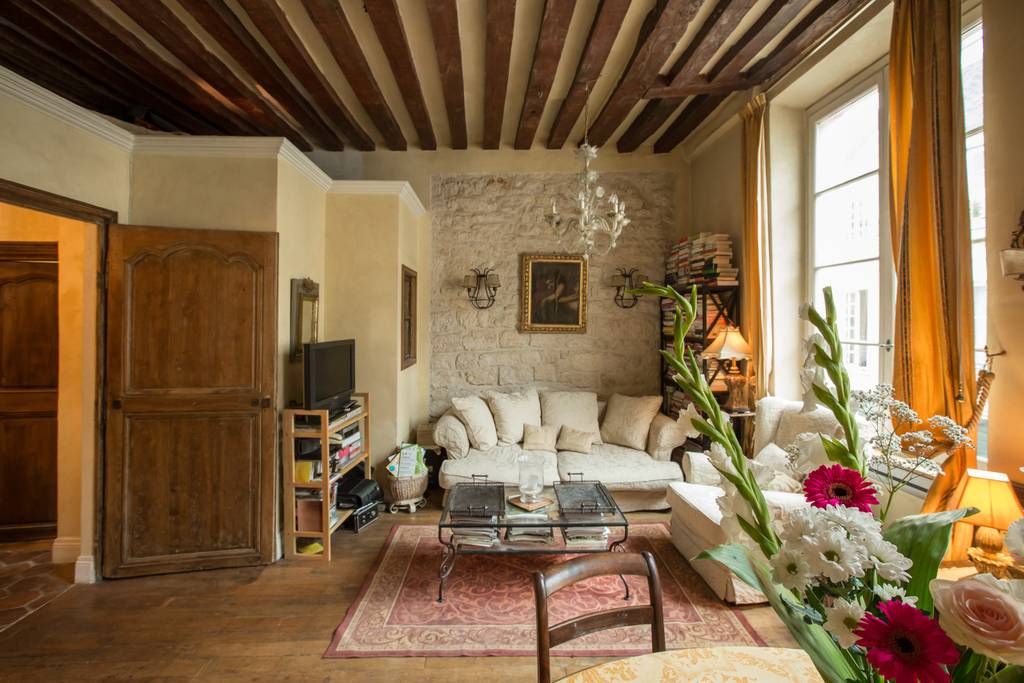 Seine River Apartment
"Delightful and selected Isle Saint Louis on the Seine River. Tastefully renovated mostly according to the original adornment, this 50m2 apartment is located on the 3rd floor of a well-maintained 17th century walk-up building…"
Location: Paris, France
Sleeps: 2
Price Per Night: $399
Photo: Courtesy of Airbnb.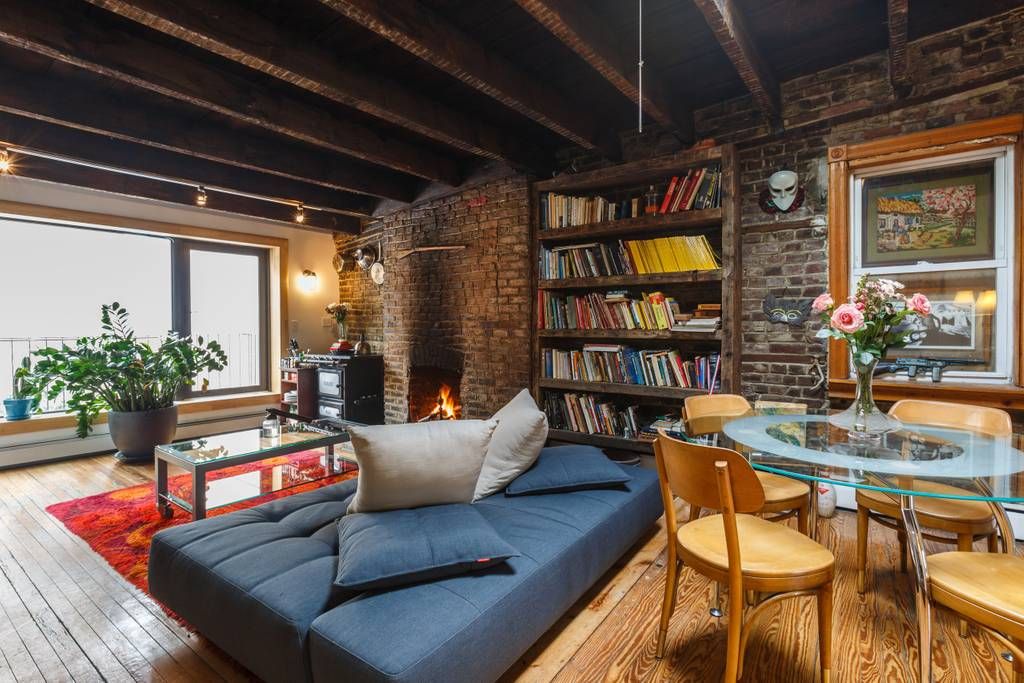 Waterfront "Country" Apartment
"Large, classy, timeless, comfortable, entire top floor with private entrance in our private house out of a 1890's novel in Williamsburg, Brooklyn one block from the East River. So easy to get to Manhattan by subway, ferry, cab or even foot, and all the best places in the 'Burg'…"
Location: Brooklyn, New York
Sleeps: 4
Price Per Night: $175
Photo: Courtesy of Airbnb.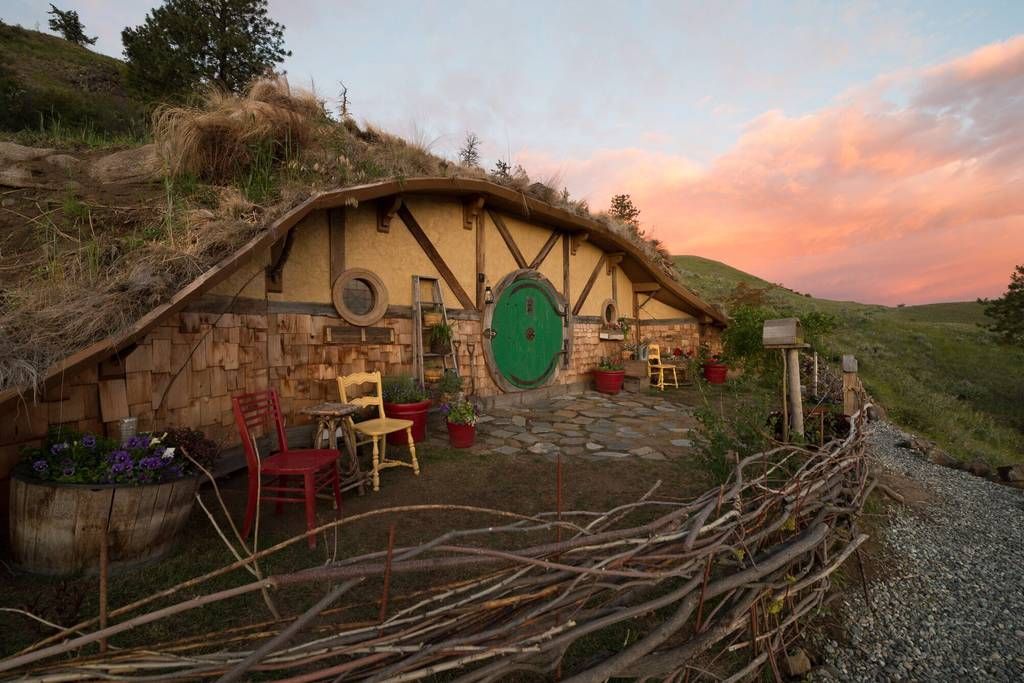 Underground Hygge Earth House
"This inspired dwelling nestled right into the breathtaking Columbia River Gorge mountainside. Reverently framed by the iconic round doorway, the wondrous views will entrance your imagination and inspire an unforgettable journey. Every nook of this little habitation will warm your sole, every cranny will charm your expedition of repose. Up the pathway, tucked into the earth, an unbelievable adventure awaits!"
Location: Orondo, Washington
Sleeps: 2
Price Per Night: $250
Photo: Courtesy of Airbnb.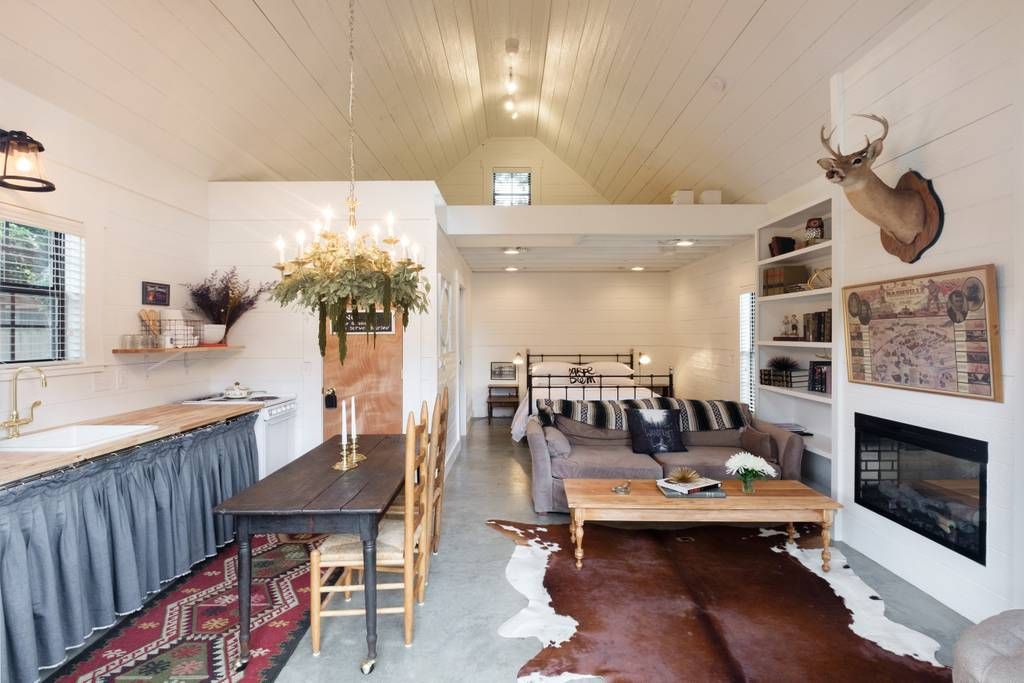 Cozy Downtown Cottage
"Comfy, cozy and romantic cottage less than 3 miles from Downtown. The Cleveland Cottage provides a private oasis within city limits that includes full kitchen…electric fireplace & entrance through a private courtyard with fire pit. We built and styled this cottage out of our love for adventure, history, creating an experience and the pure romance of traveling."
Location: Nashville, Tenesse
Sleeps: 4
Price Per Night: $106
Photo: Courtesy of Airbnb.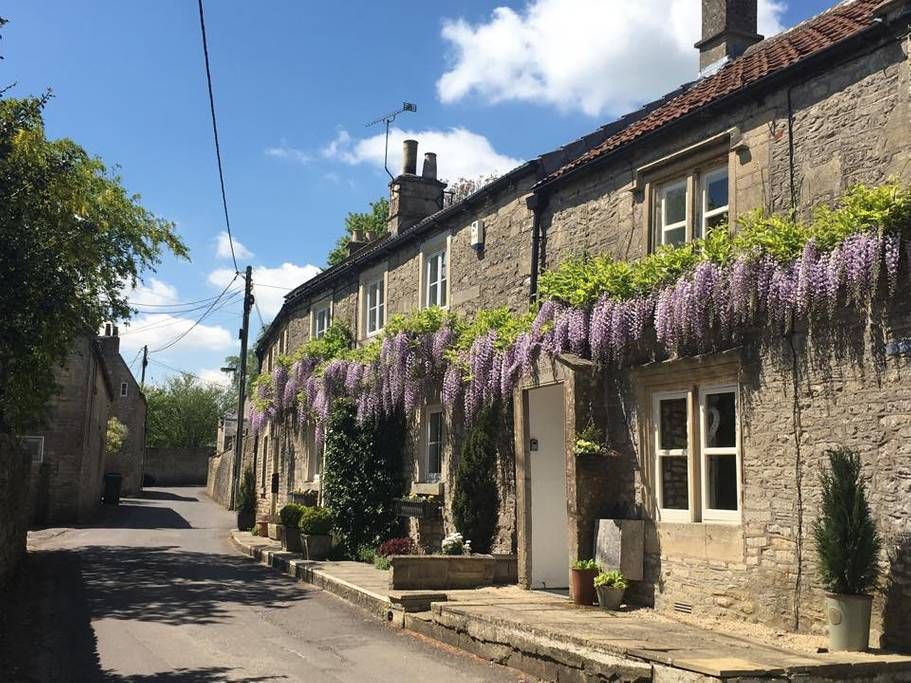 Roman Cottage
"The perfect location just outside of Bath but in the countryside…pretty little one bedroom cottage is in a picturesque village: For a peaceful break in the country and only a short journey to Bath for days/nights out, giving you the best of both worlds…There is so much to explore in the area and miles and miles of countryside walks if you choose – or just relax in peace and quiet in comfort."
Location: Colerne, United Kingdom
Sleeps: 2
Price Per Night: $89
Photo: Courtesy of Airbnb.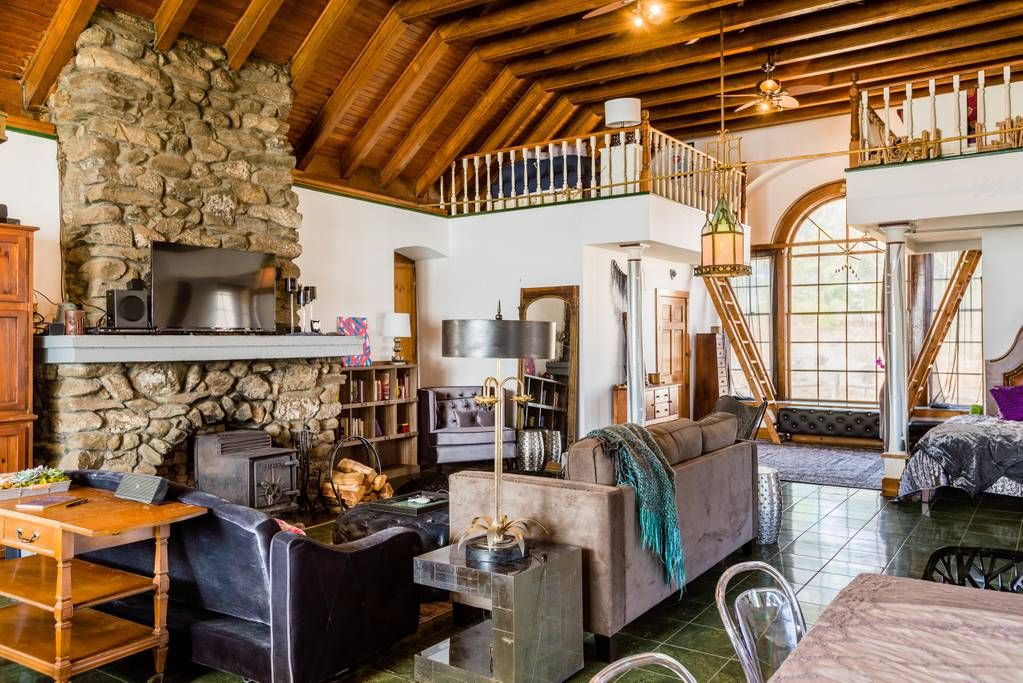 Stone House Mountain Retreat
"The home is cozy…including heated floors, outdoor areas, fireplace, well-stocked games, a skim worthy selection of books, and a fully stocked gourmet kitchen. Close to several ski slopes & great local towns."
Location: Petersburg, New York
Sleeps: 6
Price Per Night: $80
Photo: Courtesy of Airbnb.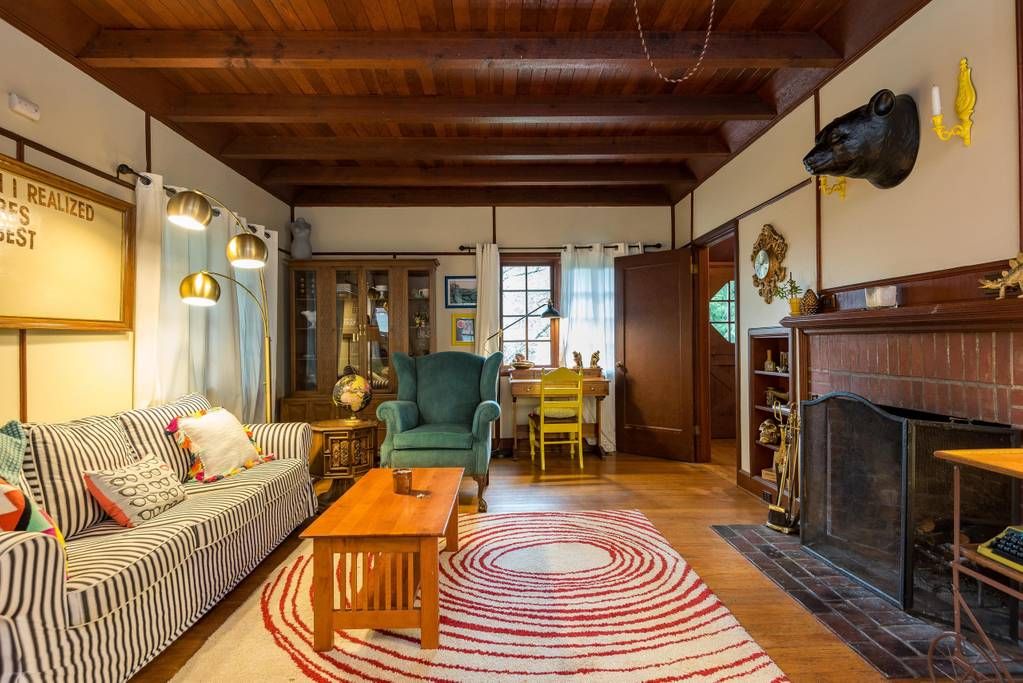 "15 min from downtown Portland and this cozy cottage feels a world away. With a wood burning fireplace, bathtub, full kitchen, and a cupboard full of games and coloring books, this quirky little house is a killer romantic getaway or perfect spot for friends."
Location: Portland, Oregon
Sleeps: 5
Price Per Night: $91
Photo: Courtesy of Airbnb.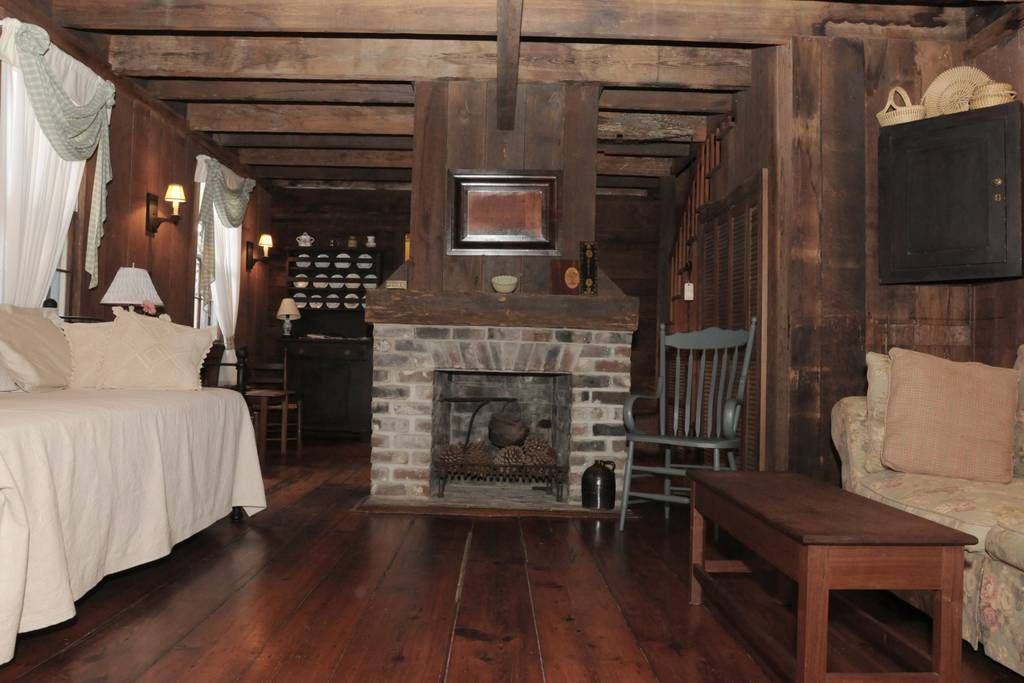 Historic Cottage
"Live in history. Our 18th century cottage is in the heart of historic Savannah off Columbia Square. Have a cup of coffee on the front porch as you watch the horse-drawn carriages clip-clopping to City Market. Smell the jasmine from the courtyard garden on your Juliet balcony. Comfortable and private, it features exposed interior old-growth pine beams, antiques…and an authentic sense of place."
Location: Savannah, Georgia
Sleeps: 4
Price Per Night: $178
Photo: Courtesy of Airbnb.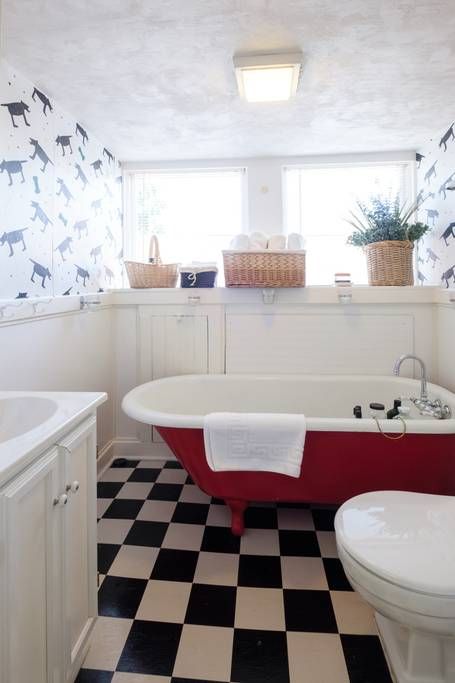 Vintage Bungalow
"My Arts and Crafts bungalow was built in 1928 by a family with two daughters. The oldest was married and so the upstairs…of the house was designed for her and her husband to live. It is a quaint space with dormers, low ceilings…kitchen and a footed tub…(great for long soaks after a day of site seeing/shopping/dining) and feather bed topper, down comforter and feather pillows (also great after a day of exploring the city)."
Location: Nashville, Tenesse
Sleeps: 2
Price Per Night: $110
Photo: Courtesy of Airbnb.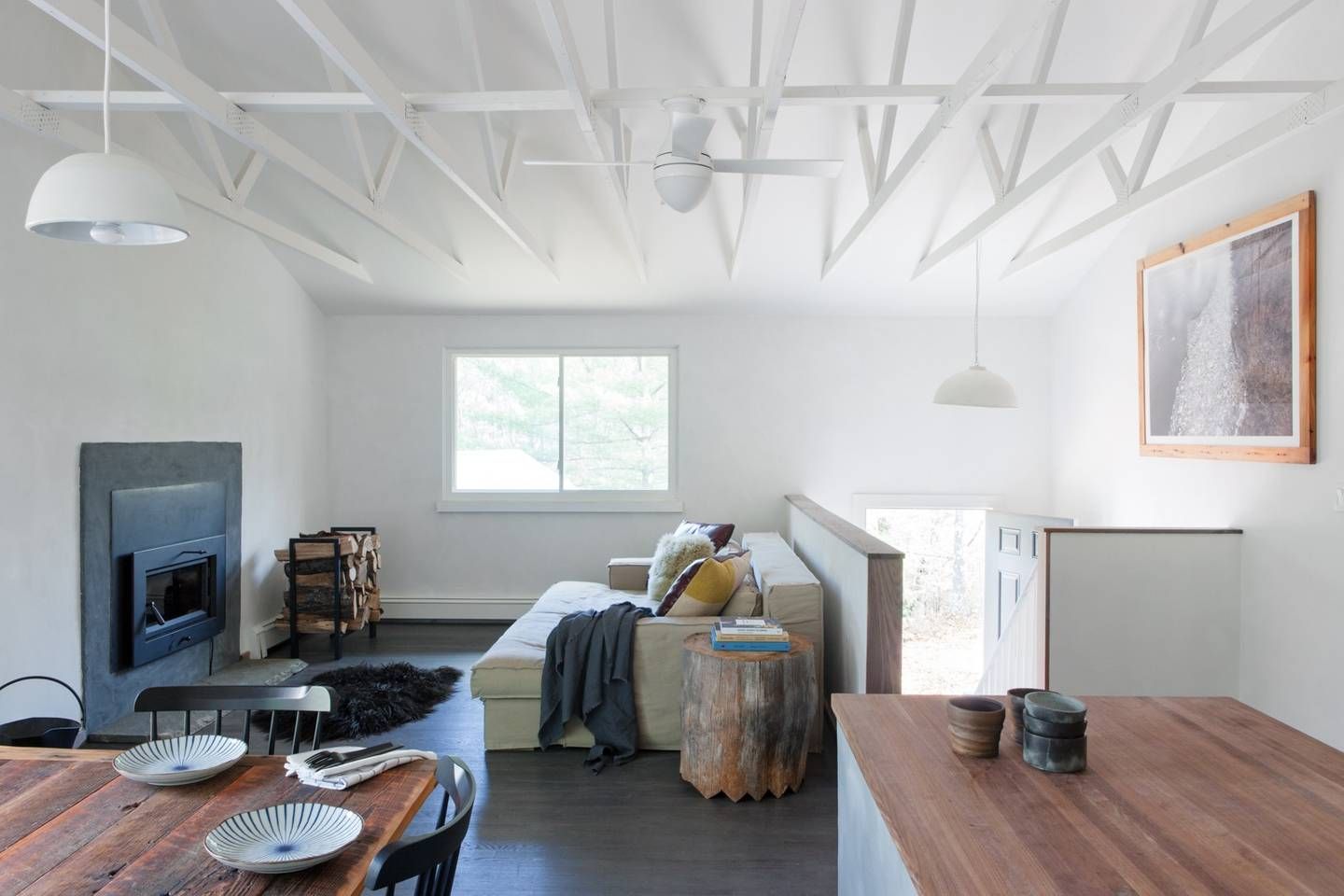 Catskills Cabin
"Wake up in the woods! This cozy, modern cabin in nestled in the woods on a private road in the Catskills. Ideal for couples and families who love to cook and relax in front of the fire."
Location: Olivebridge, New York
Sleeps: 6
Price Per Night: $220
Photo: Courtesy of Airbnb.
Click HERE to read more from Refinery29


Loading ...