This article was last updated on April 16, 2022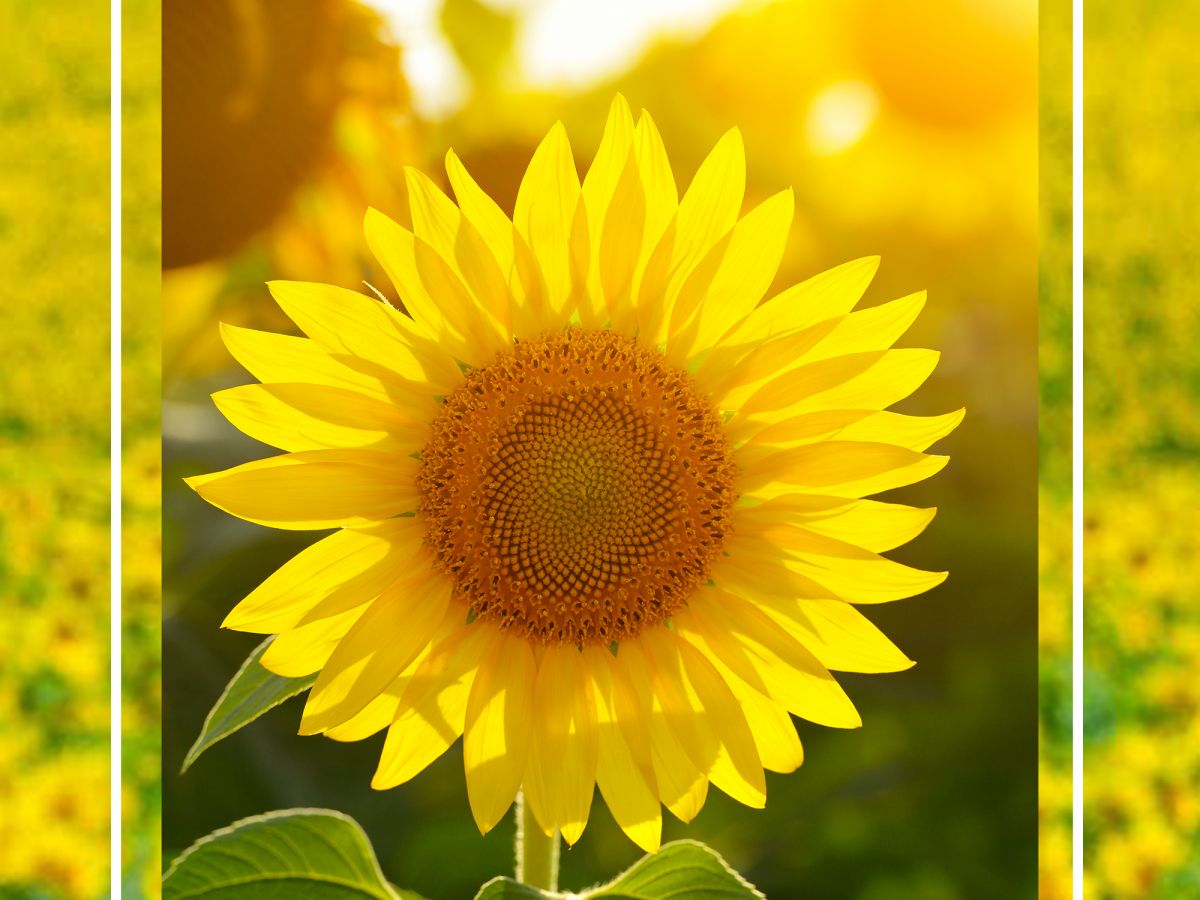 Spring may be long over, but blooming season is still going strong— especially if you like sunflowers.
Photos of North Dakota's sunflower bloom have begun to surface, giving us a look at beautiful golden fields that usually coincide with the end of summer, reports Travel and Leisure. If you're in a nearby state and looking for weekend plans, you'll be happy to know that the peak time for the sunflower bloom is the entire month of August.
Sara Otte Coleman, director of the North Dakota Tourism Division, explained in a statement how the state plays host to the bright and happy flowers each summer, as well as other colorful crops.
"As one of the top producers of sunflowers, North Dakota offers some of the largest and most scenic sunflower fields in the United States," said Coleman. "Our golden fields attract visitors who are drawn to the simple beauty found across the state each summer. Canola, flax, barley, and wheat also provide a patchwork of color through the summer and fall."
It's that beautiful time of year when North Dakota is covered in sunflowers ??? Check out our highlights to find your own bit of sunshine on our sunflower map! | thank you to @breannewho for sharing ? | #BeNDLegendary #NDLegendary #NorthDakota #Sunflowers #Nodak
A post shared by North Dakota (@northdakotalegendary) on Aug 9, 2019 at 11:35am PDT
She sprouted love like flowers, grew a garden in her mind, and even on the darkest days, from her smile the sun still shined. ? . . . #She #Sprout #Love #Flowers #Grow #Garden #Mind #Dark #Days #Smile #Sun #Shine #Sunflower #Butterfly #Field #Yellow #Blue #Green #Pretty #NorthDakota #Favorite #Outside #Happy #Summer2019
A post shared by Sydney Rose ? (@littlesydneylouwho) on Aug 17, 2019 at 8:23am PDT
According to North Dakota Tourism, the best places to catch a glimpse of sunflower fields are in the cities of Mott, Aneta, Mohall, Lakota, and Bismarck. Sunflowers are planted in higher concentrations in central and western North Dakota, but since the crop represents 48,000 acres of North Dakota, you're sure to find some sunflower fields if you look hard enough.
If you're worried you have no time to plan an impromptu trip, you'll be delighted to know that while some fields are in peak bloom now, other fields of the gorgeous gold will pop up in the coming weeks. Once blossomed, sunflowers usually remain at their peak for about two weeks.
If you're already checking flights and hotels to get the perfect Instagram opportunity, be forewarned — do not enter any property or land without the permission of the landowner. Additionally, as seen in the case of the destruction of California's super bloom of poppies, don't pick, don't pluck, and try to leave the flowers untouched.
Click HERE to read more.

You can publish this article on your website as long as you provide a link back to this page.
You can publish this article on your website as long as you provide a link back to this page.