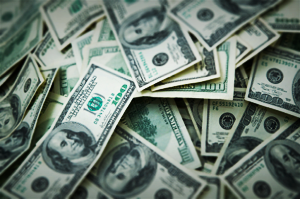 Financial disasters strike from time to time, and when they do, they can have a devastating effect. If you're to ensure that your world isn't turned upside down when such a catastrophe befalls you, it's essential that you put the advice laid out below into practice as soon as your troubles arise.
Here are three things you must do if you're to deal with your next financial disaster in a stress- and hassle-free fashion:
Cut Your Spending
Should a financial disaster ever befall you, it's important that you face up to the task of rectifying the situation in a quick, orderly, and proactive manner. The smartest course of action in this instance is to simply cut your spending. Even if it's only for the time being, spending less on unnecessary expenses on a day-to-day basis and putting as much money aside as you can will leave you with more surplus cash at the end of the month. This money can then be used to pay off some of your debts, which in turn will help you get one step closer to alleviating your financial problems for good.
From saving on your electricity costs to skipping your daily Starbucks beverage, as soon as you are faced with the prospect of dealing with a financial disaster, you should attempt to make savings and curb your spending habits.
Turn to Others for Help
There's nothing to be achieved from facing up to your financial disaster alone, that much is for certain. If you're to tackle your fiscal troubles without heightening your stress levels, you should have no qualms about sharing your burdens and turning to others for help. This could entail asking a friend or family member for a loan, or it could involve asking a credit broker like CashLady to secure a cash loan for you. The point is, no matter what kind of assistance you have available to you, just be sure to accept it with open arms as and when it is offered.
Stay Calm
If you don't deal with them quickly and effectively, financial disasters can transform into a major headache. Should you bury your head in the sand with regards to tackling your plight, you could end up having to deal with stress and the various health complications that it causes.
Fortunately, as stated by experts at Verywell Mind, there are ways for you to understand, prevent, and cope with the finance-induced stress that you experience. This can be achieved by:
-Getting to grips with the debt cycle
-Supplementing your monthly wage with extra income
-Organizing your finances
-Retaining a positive attitude in the face of adversity
Financial disasters have the potential to come in all shapes and sizes. No matter what trouble befalls you, whether it's an unexpected tax bill or an out-of-the-blue home repair, you must seek to deal with your emergency in the most proactive way possible. Rest assured, you will be able to do just that if you put the above advice into practice.