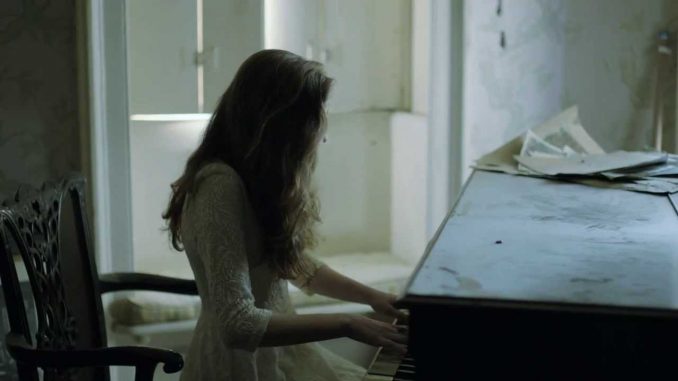 Illustrated by Sydney Hass.
The Ronettes had it all wrong. The best part of breaking up is not the making up. That rarely happens, and when it does, it often leads to more breaking up.
No, the real pleasure in having your soul shredded by another human being comes in the days, weeks, months, or maybe even years of wallowing that follow. It's a chance to wear pajama bottoms past noon and indulge in some serious self-reflection — the type that makes you a stronger, better person. This journey into the self can be scary, but luckily, generations of musicians have written songs to soundtrack the plunge.
What follows are the saddest (and therefore finest) breakup songs of all time. On this list you'll find no TSwizz "We're Never Ever Getting Back Together" (too empowering) or Alanis Morissette "You Oughta Know" (too angry). These songs are plain and simple, rip-your-heart-out sad. Play 'em just loud enough to drown out the sobbing.

"If I Ain't Got You," Alicia Keys
Alicia Keys was onto something with this track, from her (arguably) greatest album, The Diary of Alicia Keys. The R&B singer was soulful and subtle on this album, and this song's simplicity made it a standout. Also: it was just really fun to sing (albeit offkey).
"Hand me the world on a silver platter, and what good would it be?" she asked. "Someone people want it all / But I don't want nothing at all / If it ain't you baby."

"Gravity Don't Pull Me," Rostam
You know when the breakup is messy and sad and entirely your fault? Former Vampire Weekend bandmate Rosstam Batmanglij goes solo on this sad breakup track.
"And the worst things I ever did / was to this same boy I couldn't help it," he sings. "I messed things up / And it broke my heart."

"Don't Give Up On Me," Solomon Burke
The singer famous for "Cry To Me" — you probably know it from Dirty Dancing — makes a true break up song. Soul singer Solomon Burke won a Grammy for the album, which borrows its title from this song.
"Hang in there baby, sooner or later," Burke asks plainly. "I know I'll get it right."

"Missing," The XX
The XX are really great at making songs about relationships. Not the breakup anthems or the Lemonade-style dizzying divorce solos — XX's songs are about the nuances of every stage of a romance, even when it's stalled.
"My heart is beating / In a different way," they sing. "Been gone such a long time / I don't feel the same."

"Echoes of Silence," The Weeknd
Before the lights and glamour of OVOXO, The Weeknd released Trilogy, an album of his mixtape songs that were floating around the internet. "Echoes of Silence" is one of the weepier tunes: Abel is asking his lover why she insists on hurting them both.
"It's gonna end how you expected girl you're such a masochist and I ask why," Weeknd asks. But the woman is as emotionally ravaged as he is: "And you reply… / I like the thrill / Nothing's gonna make me feel this real." Ouch.

"These Arms Of Mine," Otis Redding
No one does break up songs better than Otis Redding. "These Arms Of Mine" isn't particularly weepy, but you can hear the longing in Redding's deep voice. "These arms of mine, they are yearning / Yearning from wanting you / And if you would let them hold you / Oh, how grateful I will be," the master of soul sings.
The lyrics are simple — Redding wishes his lover was back in his arms — but the way his voice ascends and drops is deeply moving.

"Take A Fall For Me," James Blake Feat. RZA
James Blake and RZA play with the push-pull of a relationship that's soured because of a struggle to commit. The song's plot is simple enough: Blake/RZA are men who loved sleeping with a woman that wants more. When she decides to take another man's proposal, their world shatters.
"What will become of me / If I can't show my love to thee? / What will become of me?" RZA questions, his voice full of regret.
Photo: Courtesy of Republic Records.

"I Care," Beyoncé
Beyoncé cares, y'all: "I told you how you hurt me, baby / But you don't care / Now I'm crying and deserted, baby / But you don't care."
Bey's vocals are piercing, and they should be. It hurts to be the only one putting in effort, caring about whether or not a relationship can be sustained. Once again, Beyoncé says it better than anyone else ever could.
Photo: Courtesy of Parkwood.

"Not Gon' Cry,"
Mary J. Blige
In Waiting To Exhale, this song plays when Angela Bassett is deserted by her cheating husband. It might be the greatest break up song ever — the tempo feels like a desperate whine. MJB always delivers.
Photo: Courtesy of Arista.

"Doing It Wrong," Drake"
We live in a generation of not being love / And not being together," says the prophet Aubrey Drake Graham on this track. We've seen weepy Drake, lit Drake, Big Rings Drake. But this is the rapper's magnum opus of sad breakup songs. Are you crying? We are.
Drake and his lover can't seem to break up properly. They're too invested, too intimate. It's hard to stop needing someone, Drake explains. But he needs someone different.
Photo: Courtesy of Young Money Entertainment.

"Phantom Other," Phantom Other
Grizzly Bear co-lead singer Daniel Rossen supposedly wrote this song in a moment of frustration with his co-lead Ed Droste. You can feel the irritation in the deliberately slow pacing: "What would it take," he repeats and over and over again, "to make you listen?"
Rossen and Droste never broke up — the bandmates still friendly — but the sentiment of being at your wits' end in how to deal with someone who can't feel your pain is real.
Photo: Courtesy of 4AD.

"Marvins Room," Drake
Aubrey has a lot of emotions, and "Marvins Room" is when they're the most raw. This is sad, regretful Drake: He's addicted to thinking about the women that have abandoned him, and wants to tease them (and himself) with a drunken phone call. He's made it big time, and wants to show off his success.
But what does he have to show for his fame? What has being "25 sitting on $25 mil" brought? Late nights and loneliness. His ex has moved on with someone else, and he's trapped in her memory. "I'm just saying you could do better," he sings.
Photo: Courtesy of Young Money Entertainment.

"First Song for B," Devendra Banhart
It's hard to listen to this song without feeling an little bit of an ache. Devendra is in newly in love, and emboldened by it. "I wanna see you be the one who's first light harbors in the new day / And see you settle into yourself," he sings quietly. "And never be afraid."
But love comes with the inevitable risk of disappointment and distress: "Please destroy me," he begs.

"Summertime," Vince Staples
"Summertime" begins and ends with a hook that echoes: "This could be forever, baby," Vince says. His voice isn't tender, but sad — the relationship he's talking about could never be forever. He's asking a girl to stay with him beyond summer, but knows that she won't.
Summertime '06 really is about that summer, and the crossroads it presented in the rapper's life. In the album's 20+ songs he zigs and zags between playful and precious. Summertime speaks to the latter: It's love that keeps him home, but it's the same love that's tearing him apart.
"My feelings told me love is real / But feelings known to get you killed / I feel as if I'm misconstrued / I spend my moments missin' you," he says.
Photo: Courtesy of Def Jam.

"White Ferrari," Frank Ocean
So Frank finally dropped the album. Blonde is marvellous, and White Ferrari is a sad-song highlight. Something about Frank Ocean's voice feels intimate and close as he talks about a former love, before the song builds into layers and layers of songs and emotion.
Once Frank and his former lover could communicate without even speaking; now he only has his imagination of what they could have been. "I care for you still and I will forever / That was my part of the deal, honest / We got so familiar," he sings.
Photo: Courtesy of Boys Don't Cry.

"How Can You Mend A Broken Heart," Al Green
Is there a song more suited to a particularly steamy, sad night? Is there a song more perfect for a bottle of whiskey and a long scroll through an ex's engagement album? Al Green's voice has that soft '70s vibe, and the violins whine and whimper. Here's your late night breakup song.
"How can you mend this broken man? How can a loser ever win?" Green asks, his voice sadly soulful. Somebody please help me mend my broken heart / And let me live again."
Photo: Courtesy of Motown/Universal Records.

"White," Frank Ocean & Odd Future
While we wait for
Boys Don't Cry
— whatever it is and whenever it arrives — this Frank Ocean deep cut is worth a revisit. Ocean sings a capella here, thinking out loud about love, heaven, and his fear of being swallowed into his own darkness.
"Could this be Earth? Could this be light?" Ocean asks. "Does this mean everything is going to be alright?" He's brought into the bounty of the afterlife's warmth and light, but still considers a former love. "But I'll forget 23 like I forgot 17," he says. "And I forget my first love, like you forget a daydream."
Photo: Courtesy of Odd Future Records.

"A Message," Kelela
Kelela's voice sounds like something that drifted in from another planet. This song opens her EP Hallucinogen, and it sets the tone for the emotional, moody release.
On this track, Kelela sees everything with newfound clarity. She's speaking to an ex-lover, revealing their relationship's hardest truth: she has never satisfied him. A clean break is required. "You don't even see me," she sings, asking, "Are you even breathing?"
Photo: Courtesy of Warp.

"Like You'll Never See Me Again," Alicia Keys
By now we know that Alicia Keys is not — despite her efforts to the contrary — a soprano. But she had us fooled (and weeping) with "Like You'll Never See Me Again." She became an exciting artist to behold with this track, and its delicate R & B melody hasn't aged. "On the dreamy lullaby 'Like You'll Never See Me Again,' [Keys] ponders whether she'll be appreciated after a lover stops calling her name," wrote Rodney Dugue for Spin. A bonus: The song's music video is equally heart-wrenching, even though it can never be forgiven for insinuating that it's possible for Common to die.
Photo: Courtesy of J Records.

"Caretaker," D.R.A.M. feat. SZA
D.R.A.M. revisits a highlight of Donnie Trumpet and the Social Experiment's Surf, this time adding the perspective of SZA. The song is about two people who aren't together anymore but still care deeply about one another: "I'll take care of you, I will / Even if I got a man now," SZA sings. These are friends from day one unable to untangle their lives: "I'ma be there, 'cause I wasn't there."
Photo: Courtesy of W.A.V.E. Recordings.

"Gimme All Your Love," Alabama Shakes
Alabama Shakes is a good band, but it's Brittany Howard's voice that is central to making this song work. Her request — not just "love me," but "give me all the love you have" — starts out as a whisper and grows into a growl. Maybe she's singing about a punch-drunk love on its last legs, or a spark that's dimmed.
Songs don't have to be weepy and quiet to be sad. The great guitar riff around the track's three-minute mark is like the push-pull of a toxic romance, a back-and-forth that continues (probably) despite a lover's better judgment.
Photo: Courtesy of ATO Records.

"Bad Religion," Frank Ocean
Obligatory friendly reminder that we, the people, are still waiting for Frank's next album. (Cc: Frank Ocean, Bcc: Odd Future)
Could "Bad Religion" be the best track on an album that's nearly perfect? No matter the answer, everything about this song is pitch-perfect on late-night desperation and loneliness. "I can never make him love me," Ocean repeats. To recover from an unrequited love so barren, he might have to beg for a blessing from any god he can find.
Photo: Courtesy of Def Jam Recordings.

"Plastic Bag," Drake & Future
"If anybody know, I know," Drake mumbles at the song's opening. We're listening to What a Time to Be Alive Drake, the 6ix God himself, Drake punctuated by Future. This isn't the open-wound Drake of albums past. On a record that manages to mimic a bit of the zeal and excess of Watch the Throne, "Plastic Bag" is a moment of real tenderness and sincerity.
Drake has a documented history of knowing and liking strippers. But this song isn't about poles or thongs, it's his way of sweetly appreciating the labor of these dancers, while also somberly observing the warped morality of his lavish lifestyle. Every syllable is weighed down by his guilt.
Photo: Courtesy of OVO Sound.

"The Greatest," Cat Power
Cat Power's bluesy voice drugs listeners into an easy melancholy. The musician (whose real name is Chan Marshall) expertly walks the line of beautiful but tortured. "Once I wanted to be the greatest," she murmurs. "No wind or waterfall could stall me / And then came the rush of the flood / Stars at night turned deep to dust." This song is about her complicated relationship with fame, but the soft rat-tat-tat of the drums makes it a great track for a cloudy-day cry.
Photo: Courtesy of Matador Records.

"Foreground," Grizzly Bear
Grizzly Bear is deceptively simple. Upon the release of 2009's Veckatimest, Pitchfork called "Foreground" masterful and muted. The song is anchored by a piano melody as it winds and twists its way into your wounds.
"Take all evening, I'll just be cleaning," frontman Edward Droste suggests. Take an evening to cry with this song. It's the perfect background music to heal your woes head-on.
Photo: Courtesy of Warp.

"End of the Road," Boyz II Men
The secret to life is that this is the greatest song ever written. The way it slowly builds from a regular '90s ballad into a hymn of loneliness and sadness is mythic in that uniquely New Jack Swing way. It's a deeply affecting breakup song but with a kind of the groupthink of wounded machismo: "Why do you play with my heart, why do you play with my mind," the quartet croons.
Photo: Courtesy of Motown Records.

"You Always Hurt The Ones You Love," Ryan Gosling
Remember Blue Valentine? Remember how it made you weep? Remember how the movie's trailer still sometimes does? This soft Ryan Gosling melody is a major reason why.
The Mills Brothers made this song popular decades ago, but Gosling's character isn't a singer, so his voice cracks and stumbles over the lyrics. His uneven, tuneless sound is perfect. It's slow and sad, and the movie's ending raises its profile as a song ideal for a good weekend cry.
Photo: Courtesy of Lakeshore Records.

"I'd Rather Go Blind," Beyoncé
It goes without saying that this is an Etta James song — it's always been an Etta James song. But Yoncé's cover for the 2008 drama Cadillac Records is spectacularly heartbreaking. And it might even be better.
The premise is simple enough: "I'd rather be blind, boy," Bey sings, "than to see you walk away from me." Her voice rises to match the song's crescendo, and the effect is staggering. With this cover, Bey will have you missing your first relationship, your last relationship, and maybe even the train home.
Photo: Courtesy of Sony Legacy.

"Higher," Rihanna
So, this isn't technically a song about "breaking up." But it's still a song about missing someone, trying to move on, and feeling caught in the clutches of a relationship that has soured. In an interview with Vogue, RiRi herself compared it to a drunk voice mail: "You know he's wrong, and then you get drunk and you're like, 'I could forgive him. I could call him. I could make up with him.' Just, desperate."
An added bonus: The song just sounds beautiful. "[ Anti] is an intimate process, and Rihanna lets us see the fingerprints, the sweat stains, the fine lines," wrote Jenna Wortham for The New York Times Magazine. "Her voice cracks as she sings 'I hope I ain't calling you too late' over whining violins on 'Higher,' wobbling in a decidedly unpolished way. Seeing those seams is its own kind of beautiful, and a rarity in a pop world that tends toward polish and perfection."
Photo: Courtesy of Roc Nation.

"Please, Please, Please Let Me Get What I Want," The Smiths
For breakups, bad days, and rainy afternoons, there are few groups more perfect than The Smiths. "Please, Please, Please" is gloomy, brooding, and oddly charming all at once. "See the luck I've had can make a good man bad," Morrissey sings.
So what if 500 Days of Summer kind of made The Smiths cool for the Manic Pixie Dream Girl crowd? The song is just so easy to weep to.
Photo: Courtesy of Rough Trade Records.

"Dreams," Kelsey Lu
Kelsey Lu's voice reverberates with a bewitching frequency as she sings about loving a boy that's bad for her. Lu's voice drags into a guttural moan that's deeply moving. "I'm out drinking every night, hoping I'll run into you," she sings. "I know you're no good, but I can't get enough of you."
Lu is a new artist and an accomplished cello player. At 18, she ran away to music school and has been growing into an artist to watch since. "Lu gently builds from distant, piercing intensity to something heavy and mournful," wrote Laura Snapes from Pitchfork.
Photo: Courtesy of Emmanuel Olunkwa.

"Time Flies," Lykke Li
Lykke Li is weak and tired. Relationships are taxing, and breakups come with not only an emotional exhaustion, but a physical one too. The way her voice is barely a whisper, the way it fades in and out — her physical tiredness is palpable.
"I get weak, I miss sleep, I get moody," the Swedish indie-pop singer croons. The song is called "Time Flies," but it's the perfect sad song because it shows exactly how time can drag.
Photo: Courtesy of LL Recordings.

"Samson," Regina Spektor
Okay, so you used this song to get over your high school crush. And then you used it to get over your high school boyfriend. And then you used it just on long drives home in college. But this track is one of Regina Spektor's greatest and most heartbreaking works of art.
The striking imagery — cutting a lover's hair with blunt scissors, kissing in the morning light — is still there, and still just as moving. But Spektor also gets at a moving truth most sad love songs don't talk about: "The history books forgot about us and the Bible didn't mention us, not even once."
Photo: Courtesy of Sire Records.

"Sandcastles," Beyoncé
Sometimes, losing love leads to more than just a breakup, it becomes a full-fledged crisis of faith. Lemonade isn't a "breakup album," but an album about the deepest recesses of loss: losing love, losing sanity, losing yourself as a relationship crumbles.
This track is a turning point on the album — it suggests the possibility of forgiveness — but you're still left with these crippling lines: "Bitch, I scratched out your name and your face / What is it about you that I can't erase, baby?" She's not just talking about "Becky with the good hair." This is a much more intimate loss.
Photo: Courtesy Parkwood/Columbia.

"Lover's Spit," Feist
This stripped-down version of the Broken Social Scene track bares all about unromantic sex and loveless physicality. Feist's patchy vocals add to the song's sad simplicity about lost connection: We're all too busy smooching and swiping right to really engage with one another. "You know it's time that we grow old and do some shit." You won't be crying over one breakup with this song; it preys on nostalgia for youthful romances and flirtatious flings, too.
Photo: Courtesy of Arts & Crafts.

"Ne Me Quitte Pas," Nina Simone
For starters, the title is French for "Don't Leave Me." But you don't have to understand another language to feel the deep unrest in Simone's soul on this song. Simone — a truly distinct and talented vocalist (and concert pianist) — mourns her love, offering him rain and earth and everything in between. She'll hide herself in his shadow after being rejected. "I will dig the earth / Until after my death / To cover your body / With gold and light." Maybe don't look up the French translation. Simone's voice is enough to echo through your heart's caverns.
Photo: Courtesy of Metro.

"I'm Goin' Down," Mary J. Blige
Mary J. Blige was in her 20s when she covered a less popular Rose Royce song from the 1970s for her 1994 My Life album. MJB croons about when sleep isn't easy and everything is going wrong. Her tearful apology is the saddest song to come of the canon of heartbreaking '90s R & B tracks.
Photo: Uptown/MCA Records.

"Skinny Love," Bon Iver
Bon Iver, a.k.a. Justin Vernon, once told Pitchfork that "Skinny Love" is about when "you're in a relationship because you need help, but that's not necessarily why you should be in a relationship." That anguish fills every note of this plaintive song. By the time Vernon wails, "And now all your love is wasted/ And then who the hell was I?" You'll want to cry out along with him. Also, if Vernon's notoriously bad enunciation means you can't really understand what he's saying, there's always the beautiful Birdy cover.
Photo: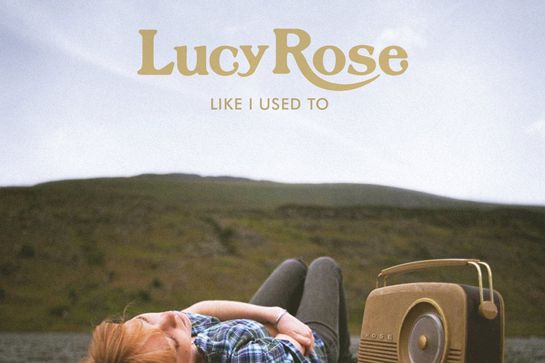 "Shiver," Lucy Rose
We first got wind of Rose's sweetly melancholy tune when it was employed during the Adam-Hannah split in season 4 of Girls. Since then, it's been a go-to for when we're feeling weepy. Rose doesn't place the blame on her romantic partner for the split; she admits responsibility. But even though the breakup was mutual, she remains nostalgic for the good moments. "Shiver" is the perfect song for when you know you need to move on, but just can't.

"A Case Of You," Joni Mitchell
Joni Mitchell's conversational, devastating song, describes what it's like when a relationship is over but a connection to another person remains. "You're in my blood like holy wine/ You taste so bitter and so sweet," she sings. There are plenty of songs on Blue that will do the trick if you're looking to wallow, but "A Case Of You" articulates what it's like to a lose someone who has burrowed into your soul.
Photo: Courtesy of Warner Bros. Records.

"Someone Like You," Adele
There's a war going down inside Adele's head. She wants her ex to be happy, and yet she finds herself wandering past his flat, hoping he'll see her, remember the good times, and forget all about his new girl, who happens to be his wife. "Never mind, I'll find someone like you," she sings, though she, like Sinead, knows that nothing compares.
Photo: Courtesy of XL Recordings/Columbia.

"Love Is Stronger Than Pride," Sade
Pride vs. love is like your JV high school basketball team vs. the 2012-13 Miami Heat. Sade knows all about the mismatch, and while she wishes she could hate this guy who's wrecked her life, the affection she feels is quick and tenacious, like the triumvirate of LeBron James, Chris Bosh, and Dwayne Wade. All she can do is run out the clock and hope to rebuild next season.
Photo: Courtesy of Sony.

"I Can't Make You Love Me," Bonnie Raitt
Is it a breakup song if the people in question are still sharing a bed? In this all-time soul-crusher, the intimacy is purely physical, and as unfulfilling as that is, Bonnie will take it — for a little bit longer. "Morning will come and I'll do what's right / Just give me till then to give up this fight," she sings, working up the strength to walk away. "And I will give up this fight."
Photo: Courtesy of Capitol.

"Nothing Compares 2 U," Sinead O'Connor
If you know the exact amount of time that's elapsed since you got dumped, you're in deep trouble. On this Prince-penned classic, we meet Sinead "seven hours and 15 days" after her love took a hike, and she's still reeling. She's even been to the see the doctor. Doc's advice: Have some fun. Even in Ireland, the health-care system is whack.
Photo: Courtesy of Parlophone.

"Song Cry," Jay-Z
Rappers have feelings, too. The thing about Jay is that he has trouble showing his, so in lieu of shedding actual tears, he aims to "make this song cry." He does a decent job, though even as he opens his heart and apologizes to the girl he cheated on, he doesn't quite ditch the macho posturing that might have made this tender mea culpa ring truer.
Photo: Courtesy of Roc-a-Fella Records.

"Pictures of You," The Cure
Robert Smith has been writing intensely personal, moody songs of heartbreak pretty much since he founded The Cure in 1976. But this one is the most beautiful. Almost eight minutes long, "Pictures of You" finds Smith reflecting on memories of a person he loved, triggered by old photographs. "Remembering you falling into my arms / Crying for the death of your heart / You were stone white, so delicate, lost in the cold," he sings. "You were always so lost in the dark." For a Goth boy who is still married to his high school sweetheart, he sure knows how to capture the pain of lost love.
Photo: Courtesy of Elektra.

"Crying," Roy Orbison
There's nothing worse than bumping into your ex and having to pretend you're not a total whimpering mess. Roy figures he pulls it off — "You couldn't tell that I'd been crying" — and if he does, he's a hell of an actor. In that signature opera-billy style of his, Orbison sings with a hurt not easily hidden.
Photo: Courtesy of WAX TIME.

"Caroline, No," The Beach Boys
Originally titled "Carol, I Know," this song became infinitely better when Brian Wilson misunderstood collaborator Tony Asher's initial reading of the lyrics. The narrator in this song doesn't know Jack. "Where did your long hair go?" he asks. "Where is the girl I used to know?" "Could I ever find in you again things that made me love you so much then?" If the bummed-out orch-pop backing is any indication, the answers to that last question is "Brian, no."
Photo: Courtesy of Capitol.

"You've Got to Hide Your Love Away," The Beatles
Everyone tells John Lennon he should suppress his feelings and go about his business, but this guy's business was expressing his feelings. They come through in a big way on this transitional Beatles cut.
Photo: Courtesy of Capitol.

"Lost Cause," Beck
Arguably the saddest song on Beck's saddest album, this is the slow, strummy equivalent of waving a white flag. Poor Beck knows there's nothing he can do to save this girl from herself, so he's pulling his forces and signing whatever treaty he needs in order to escape with his sanity.
Photo: Courtesy of Interscope.

"Nothing Better," The Postal Service
Selective memory is a the worst. The male character in this synth-pop duet figures there'd be nothing sweeter than marrying the girl who's recently left him. Unfortunately, she's prepared charts and graphs to remind him of why the good times weren't that good. This is young love in the time of Excel.
Photo: Courtesy of Sub-Pop Records.

"You Left Me Standing In the Doorway," Bob Dylan
Dylan waited until he was 56 to write one of the best lines of his career: "Don't know if I saw you, if I would kiss you or kill you." That, like the title, pretty much says it all, but then he goes one better: "It probably wouldn't matter to you anyhow." It's a rascally line from a guy who's wicked bummed but still pretty feisty.
Photo: Courtesy of Columbia.

"The Heart Remains A Child," Everything But the Girl
In this song, vocalist Tracey Thorn bluntly asks a question that occurs too often during heartbreak: "Why don't you love me?" If that seems like a simplistic inquiry, well, that's sort of the point. This song perfectly expresses how we regress after heartbreak, and fall into our same, mopey patterns.
Photo: Courtesy of Virgin Records.

"Stay," Rihanna ft. Mikky Ekko
Rih clears a little path through a hoarder's den of messy feelings on this confusing piano ballad. "Not really sure how I feel about it," she confesses, right before her duet partner, Mikky Ekko, sings the same line. These are two people who are completely wrong for each other, and when they join their voices on the line "funny, you're the broken one, but I'm the only one who needed saving," it's like they're both dishing blame and seeking salvation at the same time.
Photo: Courtesy of ISLAND-DEF JAM.

"Again," Janet Jackson
When Janet hears her former boo is back in town, she goes off on a soul-searching journey that begins with wishful thinking ("I'll never fall in love with you again") and ends with acceptance ("God knows I do love you again"). The single-word title may be a predictor of how this story ends.
Photo: Courtesy of Virgin Records.

"Almost Blue," Elvis Costello
"There's a girl here and she's almost you," Elvis sings, weary like a lounge singer playing to a roomful of 2 a.m. drunks. He's found a new romance that leaves him a little cold — "almost blue" — and that makes for one chilly-ass torch song.
Photo: Courtesy of Hip-O Records.

"Heartless," Kanye West
At the risk of being melodramatic, Kanye dubs this "the coldest story ever told." It's the tale of two former lovers — presumably Yeezy and former fiancée, Alexis Phifer — who've wronged each other and wound up bitter enemies. "How could you be so Dr. Evil?" he raps, too mentally spent to muster anything better than an Austin Powers joke.
Photo: Courtesy of Roc-A-Fella Records.

"You Were Meant for Me," Jewel
If you ask Parks and Recreation protagonist Leslie Knope, there are few problems that can't be solved by breakfast foods. Jewel might beg to differ. "I got my eggs, I got my pancakes too / I got my maple syrup, everything but you," she sings, unwilling to accept her sugary a.m. feast as a substitute for the one that got away. Eventually, Jewel tells herself, he'll realize they're meant for each other. Until then, Mrs. Butterworth will have to pick up the slack.
Photo: Courtesy of Atlantic.

"The World Has Turned and Left Me Here," Weezer
Rivers Cuomo has it even worse than Robert Smith does in "Pictures of You." On this Blue Album gem, the Weezer frontman is talking to wallet photos and losing his grip on reality. "You laughed, enchanted by my intellect," he sings to his ex. "Or maybe you didn't." Either way, he won't be adding any more smiley snapshots of this girl to his plastic sheath.
Photo: Courtesy of Geffen.

"I Will Always Love You," Whitney Houston
That towering, thunderous, ground-shaking "And I…" high note Whitney hits toward the end of this monster ballad makes total sense. Written by Dolly Parton, this is one of the most selfless love songs of all time, and before taking her leave of the man she knows she's holding back, Whitney gets in one last show of dignity: an extended vowel sound people will be talking about until the end of time.
Photo: Courtesy of Sony Music Entertainment.

"It's Too Late," Carole King
It's the sense of finality that makes this 1971 chart-topper such a killer. "Something inside has died, and I can't hide it," King sings, a little sad, a little relieved to no longer have to carry on a charade. "And I just can't fake it."
Photo: Courtesy of Sony.

"Don't Speak," No Doubt
Success must have been bittersweet for Gwen Stefani and Tony Kanal, punk-ska's answer to Stevie Nicks and Lindsey Buckingham. No Doubt's breakthrough 1996 single (and lone No. 1) is all about their breakup — an emotional earthquake Gwen clearly hadn't recovered from the day she cut this vocal.
Photo: Courtesy of Interscope.

"Are You Lonesome Tonight," Elvis Presley
In the famous spoken-word part, a truly miserable-sounding Elvis looks back on a failed relationship like a theater critic reviewing a play. Act one was great. Act two: not so much. Looking ahead to the act three, Elvis is only willing to entertain one possible ending. "If you won't come back to me," he says, "then make them bring the curtain down."
Photo: Courtesy of RCA.

"Without You," Mariah Carey
Talk about fresh wounds. "I can't forget this evening, or your face as you were leaving," sings Mariah, who's coming to us mere hours after the breakup went down. She hasn't had time to process things, so she's feeling a little overdramatic. Hence that chorus: a show-stopping declaration of why life is no longer livable. In time, she'll get over it, but for now, let her wail.
Photo: Courtesy of Sony.

"Back to Black," Amy Winehouse
The references to "puff" and "blow" give this an air of druggy self-destruction that heightens the sadness, especially in light of Amy's untimely death. Even without those lines, though, it's a heavy song — a smoldering James Bond theme for an everyday story about a woman plummeting into darkness as her man goes back to his former girlfriend.
Photo: Courtesy of Universal Republic.

"Take a Bow," Madonna
Taking a page out of the King's playbook, Madonna uses theater as a metaphor for her latest heartbreak. "You deserve an award for the role that you played," she tells the deceptive lover she's finally wriggled free from. "No more masquerade." Given that Madge used to be married to Sean Penn, the lesson here may be to only date crummy actors. Their lies are easier to spot.
Photo: Courtesy of Sire/London/Rhino.
Click HERE to read more from Refinery29.


Loading ...