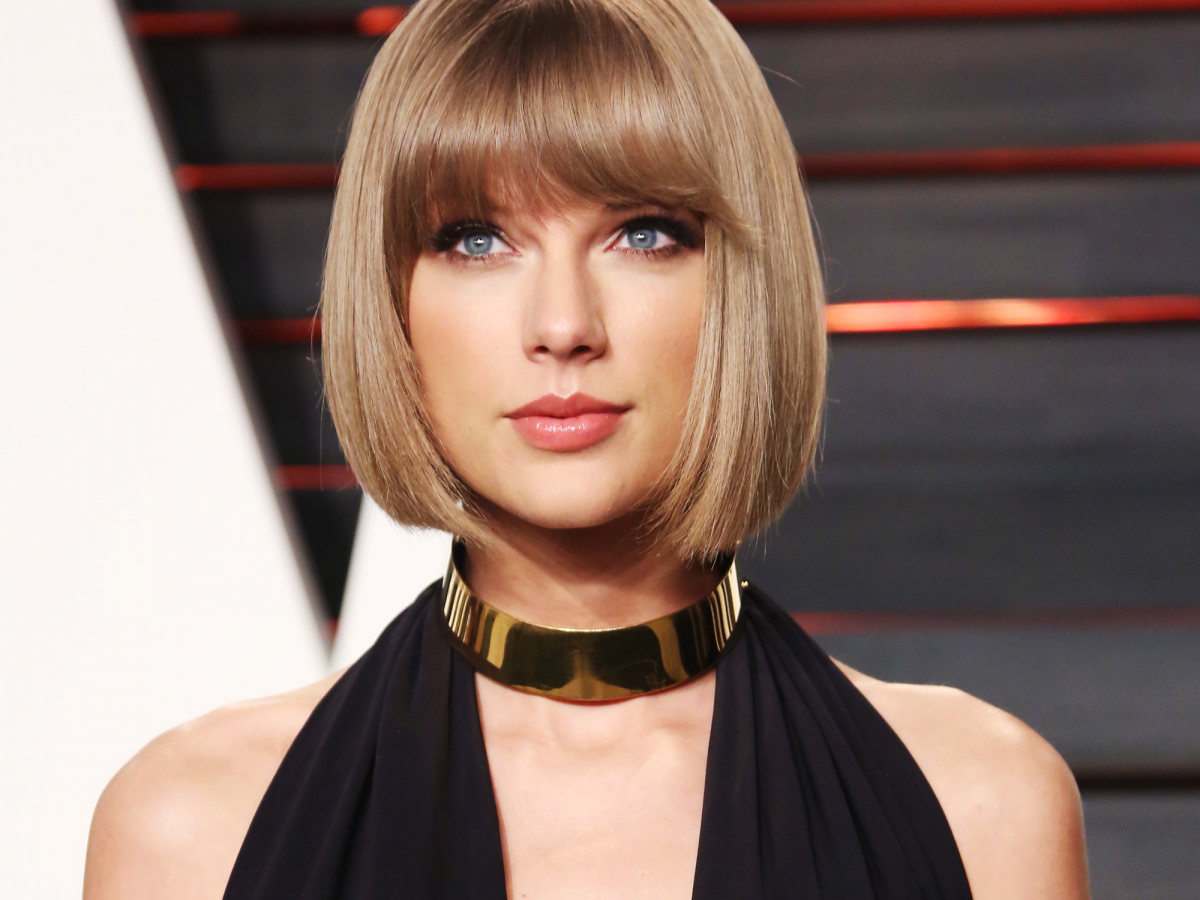 After three years of waiting, Taylor Swift has finally dropped a new single "Look What You Made Me Do" and hopefully it'll soften the blow of waiting until November 10 for the full album.
She teased the new album through videos that formed a snake, in what many interpreted as a reference to what people called her on social media during that Kimye feud.
It's no secret that Swift has had her share of feuds over the years, including that Katy Perry one that just won't go away. So the burning question on many fans' minds tonight was whether or not Swift would directly call out Kim Kardashian, Kanye West, or Perry in "Look What You Made Me Do." But although the lyrics make clear that she's displeased with multiple people, Swift seemed to keep it deliberately vague in "Look What You Made Me Do."
New single #LookWhatYouMadeMeDo out now. Pre-order #reputation: https://t.co/oExj2XFGvH
Merch & ticket info at https://t.co/AbDQqnCntC pic.twitter.com/Tcni9yIgs2
— Taylor Swift (@taylorswift13) August 25, 2017
"I don't like your little games / Don't like your titled stage / The role you made me play / Oh, the fool, no I don't like you," the song begins. "I don't like your perfect crime / How You Laugh When You Lie / You said the gun was mine / Isn't cool, no, I don't like you."
This could be a reference to Swift feeling wronged after the Kimye debacle, but it's a little difficult because she could also be talking about her public feud with Perry.
Then Swift moves into revenge mode: "But I got smarter, I got harder in the nick of time / Honey, I rose up from the dead, I do it all the time / I've got a list of names and yours is in red underlined / I check it once, I check it twice."
Everyone currently feuding with Swift is probably wondering if "that lyric" is about them. And I'm wondering if she even has a specific person in mind or if she just wants to cue rampant speculation, but what do I know?
Then there's chorus, which is a repetition of "Look what you made me do."
In the second verse, Swift returns to the airing of grievances: "I don't like your kingdom keys / They once belonged to me / You ask me for a place to sleep / Locked me out and threw a feast / The world goes on, another day, another drama-drama / But not for me, not for me, all I think about is karma / And then the world moves on but one thing's for sure / Baby I got mine but you'll all get yours."
I think it's safe to say that Swift isn't ready to forgive or forget a certain someone (or someones), but the lyrics of "Look What You Made Me Do" indicate that she's going to keep us guessing.
Click HERE to read more from Refinery29


Loading ...