HMV is still around selling CDs, DVDs, and Blu-Ray although the service is worse than Amazon.com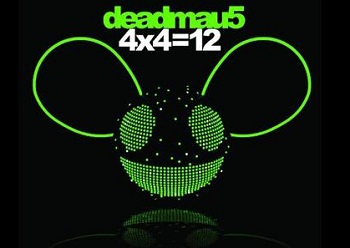 In my evening walk / wheelchair run last night I discovered the HMV store on Spring Garden Road in Halifax, NS.
Wow! There still are record stories outside of Wal-Mart, which is an abominable place to shop for music.
The upside is they had thousands of titles, many at $5 and $10. I got Deadmau5 '4×4=12' and Paul Simon's 'Graceland 25th Anniversary Edition', both for $10. The Paul Simon CD/DVD was $14 on Amazon.com. I discovered later The downside is the service was really bad compared to shopping online.
The HMV music store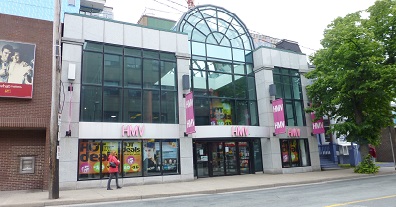 It was so convenient to just look at the titles and shop in the HMV store. My companion was less thrilled by the store so I cut the browsing short.
I can remember spending hours inside that store years ago and one special purchase – Bob Dylan's 1997 release of Time Out of Mind.
That was long before MP3 downloading and Amazon.com. For decades a trip to Toronto meant at least half a day in Sam The Record Man on Yonge Street in Toronto. My credit card took big hits on those trips.
I'd been hitting Sam Goody's record stores in NYC for years. When my girlfriend was at work one day in 1966, I hitch hiked to Philly from Easton, PA to pick up the brand new "Blonde on Blonde" album and check out the Liberty Bell. It was hard to get rides going through Pennsylvania Dutch farm country. Fast forward a few years and new girlfriend this time in Philly made LP shopping so much easier.
Back in the 1950s, record stores had listening booths where you could take a new single and audition it before buying. Phinney's Music on Barrington Street got my weekly allowance for Elvis and Chuck Berry LPs.
Amazon.com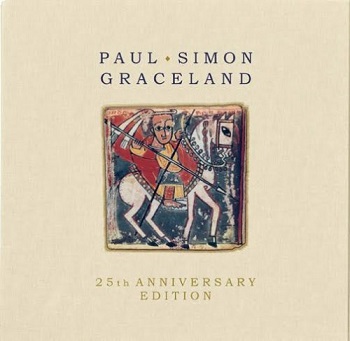 You can't beat Amazon.com for buying music. No only do they have an immense selection at decent prices, they carry the CD, vinyl, MP3, and deluxe or box-set editions.
The price for the Paul Simon 'Graceland 25th Anniversary' cd was the same as HMV but there are eleven different versions right up to the deluxe box-set.
Amazon has the best online community where people share their ratings of everything. What if the re-mastered version of a disk sucks? Someone on Amazon.com will give you the dirt.
Retail Customer Service
Asking questions in HMV or even worse Wal-Mart is greeted with blanks stares. I didn't know if the Deadmau5 CD was the latest. Without my glasses I couldn't read the copyright date so I asked the customer service rep if this was their latest release.
"Yeah" he said and walked away.
Turns out the latest release was live @ earl's court

.
So much for retail shopping. Misinformation and poor service. No wonder record stores and even Best-Buy are at risk from online shopping.
It is a different experience to handle a product before you buy.
Oh by the way, my companion got her introduction to Deadmau5 on the way to work today. She put it in the CD player and then turned it down while I went into an electro-tech-trance through the morning traffic.
By Stephen Pate, NJN Network
| | CD | Vinyl | MP3 |
| --- | --- | --- | --- |
| | CD | Vinyl | MP3 |
| | | | |
| Box Set | | | |
| | | | |
| | | | |
| | | | |
| | | | |