iTunes is offering a free stream of the new CD this week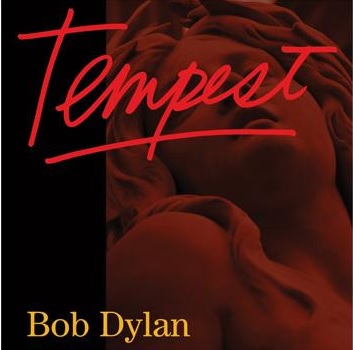 Hoping you will pre-order Bob Dylan's new CD Tempest from their site, iTunes is offering a week-long stream of the complete album.
This surprisingly open for Dylan who is known to chase after anyone who posts his music for streaming.
Here's the link and enjoy – Bob Dylan Tempest iTunes.
You can also pre-order "Tempest" from Amazon.com as either a download, CD or vinyl.
Frankly, I try not to buy digital music. What have got? – Sub-standard music that you don't own. You can always rip mp3 or iTunes from the CD and you don't have to beg Apple or Amazon.com for ownership rights.
Sony has a couple of "Tempest" special offers that are worth considering. Bob Dylan Tempest deluxe pre-order available
"Tempest" ships September 11, 2012.
By Stephen Pate, NJN Network
| Pre-Order | CD | Vinyl |
| --- | --- | --- |
| Pre-Order | CD | Vinyl |
| Amazon.com | | |
| | | |
| Amazon.ca – Canada | | |