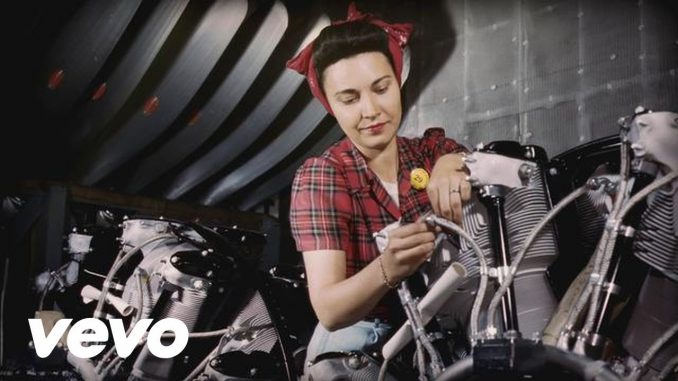 This article was last updated on May 25, 2022
Canada:

Oye! Times readers Get FREE $30 to spend on Amazon, Walmart…
USA:

Oye! Times readers Get FREE $30 to spend on Amazon, Walmart…Pretty Saro was not released on "Self Portrait" but will be on "Another Self Portrait" revealing again Bob Dylan's persistent love of folk music

Bob Dylan "Pretty Saro" from video by (Photo Library of Congress public domain)
To promote the release of Another Self Portrait (1969-1971): The Bootleg Series Vol. 10 on August 27th, 2013, Columbia has released a video of Bob Dylan's recording of "Pretty Saro", the English folk ballad from the 1700s.
Anyone who owns last year's dark and gritty Bob Dylan release Tempest may wonder what happened to Bob Dylan since he recorded "Pretty Saro" six times in 1970 then discarded the song.
Pretty Saro
Dylan sings "Pretty Saro" with a sweet plaintive voice, showing his respect for the folk material. The performance is soft and lilting. The version in the video and Bootleg 10 is pretty in fact.

"Pretty Saro" by Bob Dylan (the video is repeated at the end of the story if this embed does not work in your browser)
For the video, filmmaker Jennifer Lebeau, who has worked with Dylan before, scanned over a thousand pictures from the Farm Security Administration archives.
"His vocal delivery is so haunting," she stated. "I wanted to be able to visually represent that sort of unrequited love in a world that seems like it should be sad, but the people are always happy and fine."
"It literally goes from women on farms with wagons to Rosie the Riveter," Lebeau is quoted in Rolling Stone. "They were doing laundry and tilling the land, and at the end, they're building planes and really in charge of everything at the work place. We wanted to include as many of these magnificent faces as we could, and tell this story across the years."
Filmmaker Jennifer Lebeau has worked with Bob Dylan on Bob Dylan: Unplugged, the unreleased 1993 NYC Supper Club sessions and the video for the 2010 The Bootleg Series, Vol. 9: The Witmark Demos: 1962-1964.
As a side note, the 176,000 photographs taken by FSA photographers of American rural life during the 1930s and 1940s are in the public domain. So if you want to create your own video montages like Jennifer Lebeau, you do not have to pay image royalties. Many of the color photos are posted on Flickr.
Self Portrait the "odd" Bob Dylan album
Back in 1970, most people thought Dylan had lost his way recording old folk songs, weird Dylan compositions and covers of Gordon Lightfoot on the original Self Portrait.
Rock critic Greil Marcus wrote "what is this sh**" when reviewing "Self Portrait" but has written a revisionist appreciation for the CD to go with Bootleg 10.
Now Dylan fans and the curious will be able to hear the original album remastered plus bootlegs from Nashville Skyline and New Morning.
"Self Portrait" isn't that unusual. By 1969 Bob Dylan had moved away from the drug driven rock and roll of "Like A Rolling Stone" and delivered the odd and elliptical "John Wesley Harding" album followed by the mainstream country music of "Nashville Skyline."

Bob Dylan The Bootleg Series Vol. 10 Another Self Portrait (1969-1971)
Dylan has been morphing his output consistently over his career and we've learned to expect and accept the changes as part of his artistic freedom. "Self Portrait" may not be one of Dylan's top albums but it is worth owning.
For a complete listing of the songs and the various (standard, deluxe and vinyl) versions of Another Self Portrait (1969-1971): The Bootleg Series Vol. 10 see
Bob Dylan Bootleg Covers Nashville Skyline to New Morning (1969-1971) releasing August 27
and Is Bob Dylan Giving Fans Another Snub with Another Self-Portrait?
You can publish this article on your website as long as you provide a link back to this page.