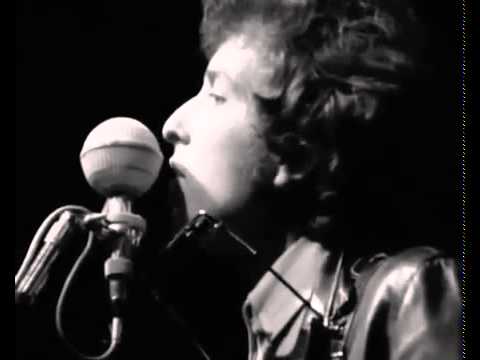 50 years after Bob Dylan changed folk and rock forever Newport Folk Festival pays Dylan tribute
By Stephen Pate – When Bob Dylan strapped on a Fender Stratocaster at the 1965 Newport Folk Festival, some people boo'ed and some old timers like Theodore Bikel and Pete Seeger wanted Dylan off the stage.
Here's Dylan blowing the doors off Maggie's Farm circa 1965. Both the words and the performance are a kiss-off for the left wing folkies who thought Dylan was their poster boy.
The rest is history as Dylan went on to change rock and roll from the rock version of moon-june-croon to a literate and angry form of musical expression.
50 years later Bob Dylan didn't show at the Newport Folk Festival 2015 but they honored him anyways. Here are the videos.
Maggie's Farm – Bob Dylan Tribute w/Dawes at Newport Folk Festival 2015
Outlaw Blues – Bob Dylan Tribute w/Deer Tick at Newport Folk Festival 2015
Like a Rolling Stone –Bob Dylan Tribute w/Dawes at Newport Folk Festival 2015
Tambourine Man – Gillian Welch and David Rawlings Newport Folk Festival 2015
And the mass chaos of the finale
Rainy Day Women – Bob Dylan Tribute Finale at Newport Folk Festival 2015