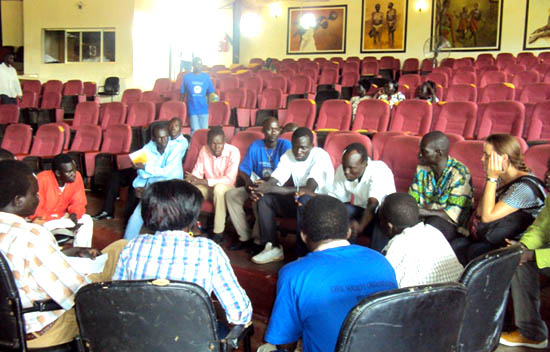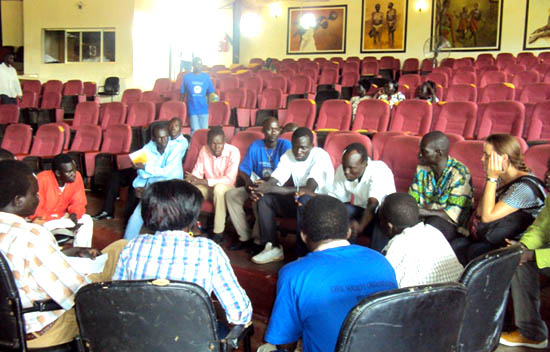 A two day's training workshop on the impact of tribalism on the development of the new Republic of South Sudan ended yesterday in Juba with a focus on creating strategies to combat the menace.
Organized by the Greater Equatoria, Bar El Ghazal and Upper Nile, GEBU, a civil society advocating for the rights of the civilians, the workshop aimed at getting rid of tribalism in South Sudan.
Hundreds of delegates with representative groups from all the 10 States of South Sudan, government policy makers and stakeholders convened in Nyakuron Cultural Centre for the function.
In his opening speech, the GEBU Chairperson pointed out that, the workshop was objectively aimed at "developing resolutions on how tribalism and other menaces like nepotism, and favouritism can be reduced in the new Republic and to promote peace, harmony, cohesion and unity."
The Central Equatoria State, CES Deputy Governor Manasseh Lomole who opened the workshop urged for continuous efforts by the civil society groups in advocating for justice and togetherness among the people of the newest nation.
While Acuil Malith Banggol, a SPLM and Civil society activist who was the main speaker in the workshop gave a lecture on tribalism, defined tribalism as "use of power to benefit one tribe in the presence of others" urged youths to be pillars and preachers against the sinister-tribalism.
Mr. Paul Malual the head of Student's Union in the Juba University exclusively spoke to Gurtong in an interview and said that, tribalism has affected South Sudan in the last six years of the Comprehensive Peace Agreement, CPA.
He pointed out that, several menaces such as cattle rustling, land grabbing, corruption, child abduction and killing, tribalism had also acted as a catalyst in fuelling the rate of these vices among South Sudanese communities.
"More information through effective sensitization on tribalism is needed. The referendum was purely achieved because people were well informed about it," Malual told Gurtong.
Meanwhile Koshe Sirilo, a civil servant said that; "this workshop is good but it has not invited all the people: policy makers, executives, and the Non Governmental Organizations."
Article viewed at: Oye! Times at www.oyetimes.com