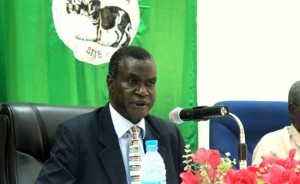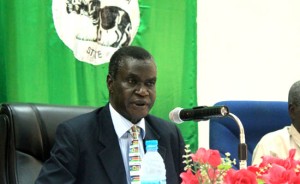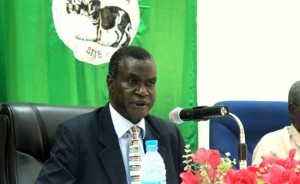 Crime levels in Central Equatoria State have reduced by 45 percent between 2010 and 2011.
The State Governor Clement Wani Konga told state legislators in Juba that crimes committed in the state reduced drastically from 6,841 in 2010 to 3,733 in 2011.
"Current prominent sources of crimes committed in the capital are associated with land grabbing, robbery, money counterfeiting, kidnapping and murder. However, insecurity remains a critical challenge, especially in the state capital Juba and this has greatly affected development", said Konga during yesterday's re-opening of the fourth session of the Legislative Assembly.
He pointed out that controversy in power administration between the State Government and the central government contradicts effective provision of security and efforts to ensure proper rule of law.
"The foundations of our administrative structures in our new nation are based on decentralisation system of governance. Unfortunately, there is continuous overlapping of the security organs in their structures, roles and duties in the state whose result is lack of coordination and cooperation", said Konga.
Meanwhile, the South Sudan Human Rights Commission today concluded a three-day workshop in Juba.
The workshop focused on strengthening staffs of the Commission on issues related to human rights management.
The Commission's Chairperson Lawrence Korbandi said the staffs and human rights defenders within the institutions were taken through human rights elements and issues.
"The issues were protection and promotion of human rights, investigations and observation of rules that will make the institution viable while carrying its functions", Korbandi said.
The workshop was organised through a partnership of the United Nations Mission in South Sudan (UNMISS).
He cited ignorance and illiteracy as the key impediments to the work of the Commission in the infant country.
Click HERE to read more.