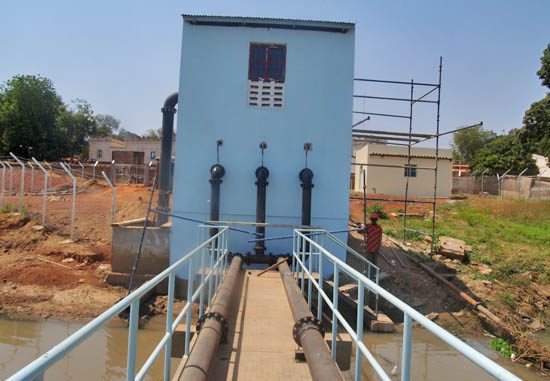 A multi-million water treatment plant is being constructed in the Western Bahr el State capital Wau.
Construction of the water project that targets over 100,000 households is being funded by the United States Agency for International Development (USAID) at a cost of USD 8 million.
The cost will cover extension of pipelines and installation of water tanks within the town.
The water and sanitation engineer at Louis Berger, the firm undertaking the work, Kola Fakorede told Gurtong that the plant targets water supply to households as well as government offices and private businesses.
He said that water kiosks will also be constructed at strategic points in order to enable low income earners access clean water.
The water project will be ready for use in the next two years.
Once complete, officers from the Wau Urban Water Corporation will be trained on how to use the water pumping machines.