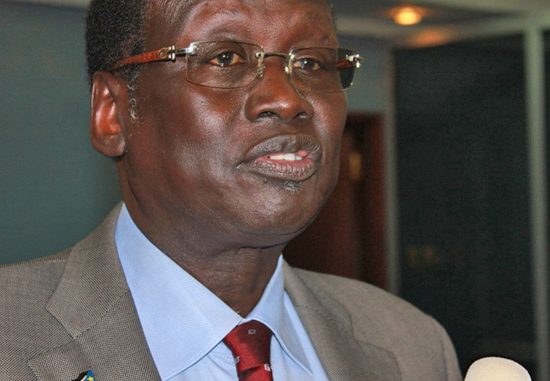 South Sudan's 7 billion South Sudanese Pounds budget has been unveiled.
he South Sudanese Minister for Finance and Economic Planning Kosti Manibe presented the budget last Friday before the Council of Ministers.
Information and Broadcasting Minister Dr Barnaba Marial told the press at a briefing that ministries are expected to draft their budget proposals and submit to the Finance Ministry for review and approval.
"The other ministries were given a chance to give their views and make more clarification of the plans in their budgets. The Council of Ministers will sit as an economic cluster in two weeks' time to agree on changes to be effected in order to pass the budget", said Dr Marial.
Once approved, the proposed budget will be South Sudan's first budget since the proclamation of her independence four months ago.