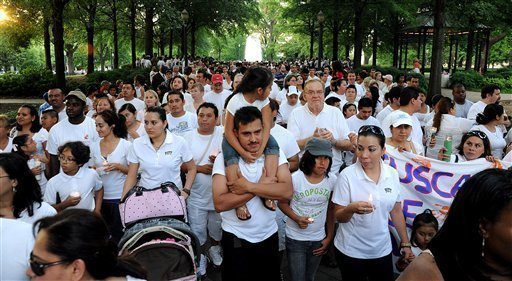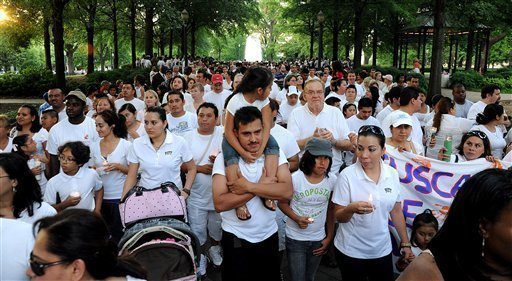 Mauricio Martel had one word to describe his 17-year-old daughter Diane's arrest: bien — good.
"It's all in favor of our rights in a community, and that's why we're fighting against this law of hate," Mar­tel, an immigrant from Mexico and resident of Bessemer, said through a translator Tuesday evening.
Diane Martel and a dozen people, ranging in age from 17 to 57, were arrested during a protest of HB 56, Alabama's new immigration law.
The protesters arrested were all undocumented immi­grants, living in different parts of the country. Under the law, the protesters risk being turned over to immigration authorities and possible deportation, a risk all said they were aware of.
"This is a nation of immi­grants, and as immigrants we have the right to be here," said Martin Unzueta, 57, an undocu­mented immigrant from Illinois who sat with 10 other people on a mat reading "We will no long­er remain in the shadows."
About an hour later, two men — Ernesto Zumaya, 25, of Los Angeles, and Cesar Marro­quam, 21, who lives outside Philadelphia — were arrested for failing to move out of the lobby of the State House. Both men are undocumented and said they were brought to this country as children.
"We'll do whatever it takes to ensure our community is not oppressed by laws like HB 56," Zumaya said.
The two-hour protest, which drew approximately 70 people and included a march around the Capitol, was energetic but peaceful.
Article Viewed on Oye! Times @ www.oyetimes.com