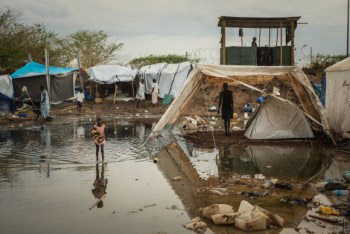 The Minister of Health in Tonj State, Lual Adhal has said cholera has killed more than twenty people in the last two weeks in Tonj State while detected cases are on daily basis increasing with admissions of 135 more at different localities across the State.
WAU, 24 May 2017 [Gurtong] –
"Four emergency serving centers have now been opened in Palieng, Makuac, Mabara and Paweng to deal with the reporting cases and number of admitted patients, said Adhal.
"We in the State and the national government are in coordination with the Red Cross and UNICEF in providing medical support to the health centres," he said.
Adhal said last week, in Makuach County, Rialjok Akuecbeny six people in a cattle camp died from cholera, while six others with signs and symptoms of cholera were admitted at Marial-Lou hospital.
He said that 62 people have been affected so far in Makuac Payam and 32 others in Mabara village while 16 in Paweng bringing the total to 135 in the State.