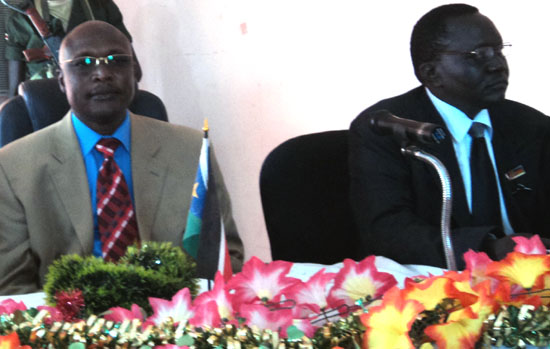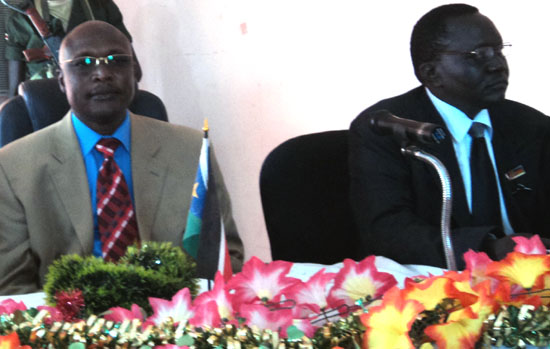 While issuing a circular as a standing government order on behalf of the state government, acting State Secretary General for the Government of Eastern Equatoria, Mr. Peter Aitiy Lokong has directed all government offices to immediately comply with the order which he says is in conformity with both national and state transitional constitutions.
Part of the circular has been repeatedly read by the state government owned radio, 97.5 FM. The circular warned of the continued usage of Arabic language that clearly contradicts the South Sudan's supreme transitional constitution and that of EES; the circular also targets citizens who ignorantly use the language for official communication in the public or for correspondences in the government offices.
Mr. Aitiy clarified categories of documents such as driving licenses and identification cards that had printed information in Arabic to be withdrawn so that they are reprocessed and then re-issued in English to users accordingly.
The State Governor, Hon. Louis Lobong Lojore described the move as great step after the country's independence leading to subsequent assent of national transitional constitution as well as that of his state.
"This is in conformity with the implementation of the transitional constitution; remember we are bound by the constitutional laws. We are always guided and dictated by the very constitutional laws," Lobong said.
The State Speaker of the Assembly commented that, "I think, South Sudan is undergoing a period of transition which goes together with sequential implementations of written laws like the present transitional constitutions."
The EES president of High Court, Justice Sumeya Saleh who seemingly appeared reluctant in welcoming the move recommended that the nation shouldn't have hurriedly undergone certain changes. "We have no choice than to follow and respect the country's supreme law even though many are affected by the move," he said.