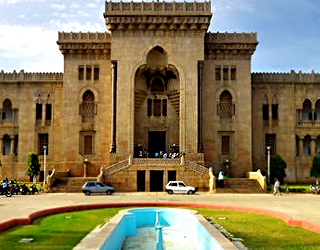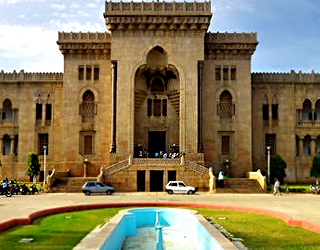 Hyderabad: The second day at Osmania University got disturbed again due to the conflicts & chaos between the students. In the ten districts of Telengana, the regional conflicts have raised in leaps & bounce. Police is also helpless in this issue in the university campus. The main conflict rose when the students tried to march out of the campus & the police stopped them at the main gate.
Police officers requested students to return to the campus as prohibitory orders under section 144 of the criminal process code banning the assembly of five or more people were in force in the city. The students applied force on the police & threw stones on them. That's why finally the police was forced to throw teargas against the students. According to the eyewitnesses, when the students pelted stones, few media persons also got injured. From inside the campus students also threw stones on the police.
But the Commissioner of the Hyderabad Police, A.K Khan denied all the reports of the complaints against the students of the university. He told that, police only throw teargas in order to stop the whole violence. He also declared that there is no permission of creating any rallies in the banned areas. Before this, Telengana Joint Action Committee (JAC) convener, M. Kodandaram got arrested when he was going to the Osmania University campus. For the violation of the prohibitory orders, Kodankaram was arrested. The arrest activated strong protest from the students & the pro-Telengana groups. Right now Osmania University has become the center of attraction in the Telegana issue.
Article viewed at: Oye! Times at www.oyetimes.com