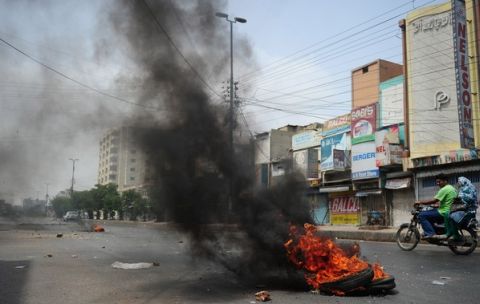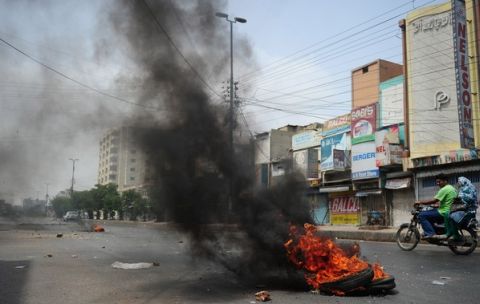 Provincial government of Sindh, and Federal government of Pakistan lack the political will and determination required to impose writ of state and maintain law and order in the chaos of what is known as the city of Karachi.
The recent wave of killings and arson has left more than 100 people dead in last 4 days. Areas like Orangi Town, Qasba Colony and Katti Pahari are severely effected while Hassan Square, Old Sabzi Mandi, Gulistan-e-Johar and other parts of Karachi have experienced their share of bloodshed and terrorism.
All the government has done so far is that it imposed a ban on pillion riding, gave Shoot at Sight orders to LEAs, and called Rehman Malik who announced that 1,000 FC men are coming to Karachi from Balochistan.
Rehman Malik also said that the government will use Google Maps to identify troubled spots in violent parts of Karachi.
Police and Rangers, who are responsible to maintain law and order in Karachi, are unable to enter troubled areas where rival political groups are openly firing at each other as well as killing innocent civilians in the process.
People of Karachi are not interested in the cause of this recent mayhem. Whether its a turf war between political parties, surge of mafia gangs or something initiated from other side of the border, Karachities are worried about safety of their lives and properties.
A government which fails to ensure safety of its citizens has no right to rule. It is expected that the violence which is currently focused at labor and working class areas of Karachi may spread to middle and upper-middle class localities as well.
Karachi bleeds, dying a slow and painful death, while government plays dumb. Is this the end or beginning of the end?
Article viewed at: Oye! Times at www.oyetimes.com