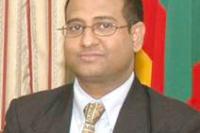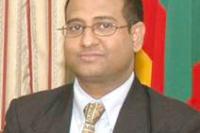 The Law Society of England & Wales has called upon Ahmed Shaheed, the UN Human Rights Council's Special Rapporteur on the human rights violations in Iran, to look closely at the dire situation of human rights defenders and alleged "dissidents."
A former foreign minister of the Maldives, Ahmed Shaheed, was recently named United Nations human rights investigator on Iran, the first in nearly a decade. The UN Human Rights Council established the independent post of special rapporteur on human rights in Iran on March 24.
The Law Society and Solicitors Human Rights Group have welcomed the move and called on Shaheed to tackle a number of specific issues, including how "dissidents," who are deemed to have "threatened national security on the flimsiest of grounds, are treated in the republic."
Society President Linda Lee says, "The appointment of the Special Rapporteur by the United Nations is a positive step. The Law Society and the Solicitors Human Rights Group have appealed to Iran several times in recent years about particular human rights cases, and we are familiar with many of the serious issues surrounding human rights in the country."
"We therefore urge the Special Rapporteur to tackle the way human rights defenders and dissidents are treated in Iran. Such 'dissidents' include peaceful protesters who have called for the end of discrimination against women, and academics who have countered the cynical exclusion of their co-religionists from tertiary education by setting up a university to cater for excluded Baha'i youth."
"As professional legal bodies representing thousands of lawyers in England & Wales, we are particularly concerned with the detention and debarring of lawyers who have fulfilled their professional calling by defending the rights of opposition activists, journalists, ethnic and religious minorities and juvenile offenders, as well as other victims of grave human rights violations," she added.
"The lack of due process, independence of the judiciary and equality before the law jeopardises the universal human rights of all Iranians."
Mr Lionel Blackman, Chair of the Solicitors' International Human Rights Group said: "The Rapporteur needs to boldly look beyond the explicit mistruths stated by the Iranian authorities – such as those by Mohammad-Javad Larijani, Secretary-General of the High Council for Human Rights last month, that Iran does not arrest any Baha'i in Iran just for being a Baha'i.
"A well documented record of over three decades by a range of credible sources suggests the contrary. Indeed the very national representatives of this religious minority community have just entered the third year of imprisonment of a 20 year sentence which stemmed from a highly flawed legal process."
Click HERE to read more.
Article viewed at: Oye! Times at www.oyetimes.com