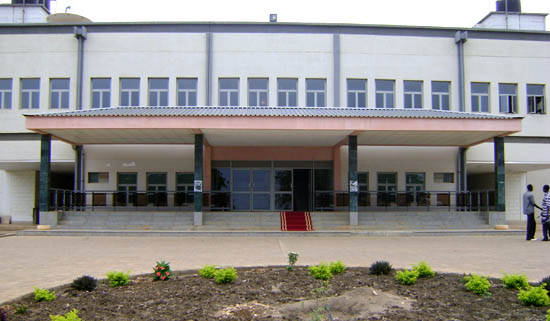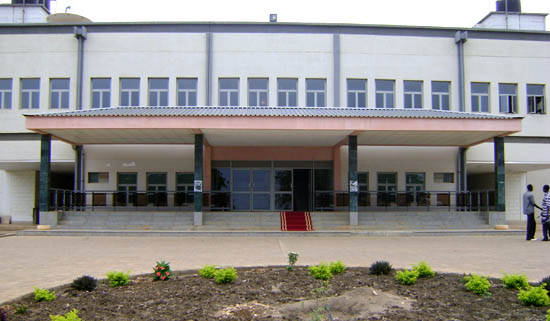 The South Sudan Legislative Assembly (SSLA) passed the Transitional Constitution of South Sudan on wednesday setting in place the constitutional foundation upon which the new nation will be planted in less than 24 hours.
The Interim Constitution of South Sudan 2005 (Amendment) Bill 2011, also known as "The Transitional Constitution of South Sudan" was presented to the August House by Hon. Dengtiel Ayuen Kuur, the chairperson of Legislation and Legal Affairs Committee.
After arduous debate and scrutiny, the bill was passed with amendments. It was supported by 114 members of parliament as 5 opposed it while 4 members abstained. Jubilation greeted the news that the constitution is now in place.
"So on the 9th of July, we will have a government of the Republic of South Sudan with a constitutional authority", declared H.E. Dr. Barnaba Marial Benjamin, the Minister for Information and Official GOSS spokesperson.
Dr. Marial explained that all the other symbols of authority of the new country including the national flag, coat of arms, national anthem and currency are all ready. "What in fact remains now is the event of 9th July to launch the new nation", he said.
The bill was passed during the Second Assembly/2011/Second Session/2011 Ordinary Sitting No.25/2011 dated 6th July, 2011 held at the Southern Sudan Legislative Assembly SSLA Main Hall in Juba.
The sitting was chaired by Right Hon. Speaker of the SSLA Gen. James Wani Igga. It was also attended by the Deputy Speaker, Chairpersons/Deputies of Specialized committees, honourable members, GOSS advisors, GOSS ministers, UN representatives as well as the international, regional and national media houses.
Article viewed at: Oye! Times at www.oyetimes.com