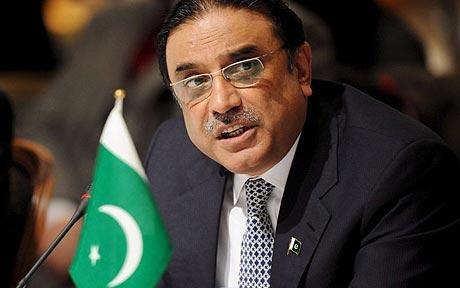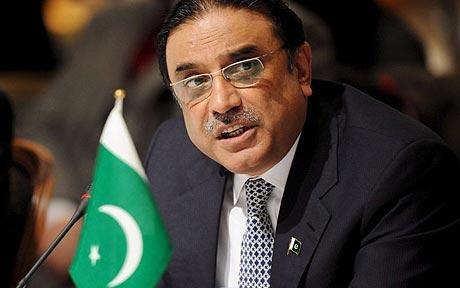 In a bid to improve Pak-US relations, which have been fragmented by accusations of Pakistani complicity with Afghan insurgent groups, President Asif Zardari has asked both sides to exercise restraint and avoid uncalled-for public criticism, since it undermines efforts to stabilize ties.
Addressing a delegation of US congressmen, the president called for mutual understanding of each other's point of view and the need for greater interaction at all levels to avoid misunderstandings that could potentially endanger a close working relationship.
The delegation, led by Michael McCaul, met Zardari on Tuesday to discuss the war against terror, strategic dialogue, reconstruction opportunity zones (ROZs) and the overall situation in the region.
The president said the government believed in trade rather than aid to bolster the economy. He also called for expediting legislation on ROZs, terming it crucial for creating economic opportunities, particularly for people in militancy-hit areas.
The president reiterated Pakistan's principled stance on promoting stability in Afghanistan. He said Pakistan advocates an Afghan-led and Afghan-owned solution for lasting peace. "Pakistan will continue to support all efforts directed towards permanent peace, stability and development in Afghanistan."
Zardari also referred to Pakistan's role in efforts for restoration of stability and peace in the war-ravaged country. Interior Minister Rehman Malik and Additional Secretary Foreign Affairs Dr Asad M Khan assisted the president during the meeting. Other members of the delegation included Jeffrey Duncan, Henry Cuellar, Gene Green, Michael Fitzpatrick and Nick Palarino, Charles Snyder and Anne Bennett.
Article Viewed on Oye! Times @ www.oyetimes.com